Glacial lake outbursts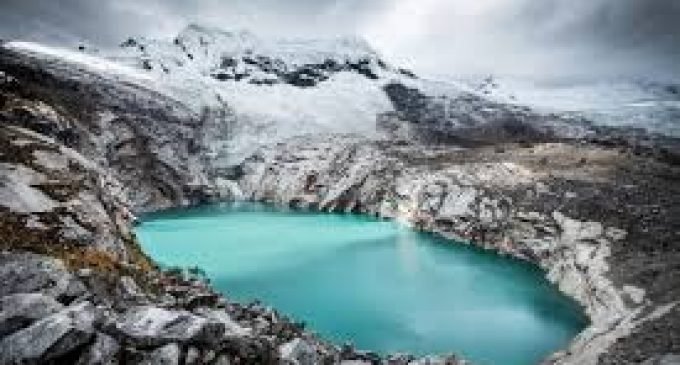 THERE are increasing reports of glacial lakes bursting in the mountainous regions of the north, causing widespread damage to people and property in the path of the devastating release of waters that follows such events. Recently, reports came from Haramosh, a village in the Hunza valley, that a glacial lake on the Rakaposhi mountain had burst and destroyed homes and cattle in some pastures located below. It was sheer luck that the scale of the devastation was not larger. Reports of such events are coming in with growing regularity every summer. The increasing number of glacial lakes owes significantly to climate change: rising temperatures cause glaciers to melt, creating lakes at high altitudes that are held in by thin walls of ice or dirt. These can burst at any moment.
Unfortunately, little can be done to stop the process of glacial lake formation. But there is plenty of room in which to fashion a response, beginning with the mapping of all areas vulnerable to possible glacial lake outburst floods (also known as Glofs), and running long-term programmes to slowly drain a lake, while shoring up the walls that hold its water in. The process requires the application of specialised knowledge that can be accessed through international agencies with experience in managing glacial lakes in many parts of the world. It is important for the government, in conjunction with the Gilgit-Baltistan administration, to make a vigorous effort to tap this knowledge and to start imparting the right training to people living in the mountainous north, so that local communities can take the lead in running Glof management programmes of their own. The dangers posed by glacial lakes are serious as the flash floods in Chitral in 2015 demonstrated. Multiple Glofs that year wiped out an entire district following a torrential downpour. Improved forecasting of extreme weather events and mitigating risk through on-ground programmes are vital to surviving the challenges of climate change. They should be taken more seriously.
Courtesy: Dawn