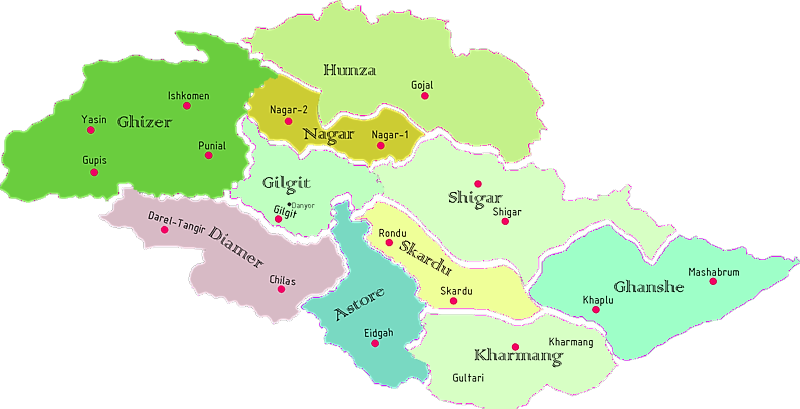 Gilgit-Baltistan is known for its serenity and nature but the beauty fails to cloud grievances of its two million inhabitants who have been deprived of their constitutional, democratic and basic human rights for over seven decades now.
State tied up the region with Kashmir dispute in anticipation to garner votes if a plebiscite is held on the Kashmir dispute.
The result led this region to be declared a "disputed territory" in UN resolutions that the Supreme Court of Pakistan reiterated in its verdict on 17th January 2019 vindicating the stance of the progressive and nationalist forces.
The ruling class mainstream political parties have been operating in the disputed region since the '70s. Unfortunately, these parties whenever came into power have neither took pragmatic steps to give GB representation in the Senate and National Assembly of Pakistan nor worked for internal autonomy.
The transition of governments one after another remained unfruitful for the people of GB as they have been introducing cosmetic measures in the name of reforms and orders to dilute people's anger and frustration.
A quick view of history shows that no strong and unified voice has so far been raised from the mountainous regions because of a host of reasons. But the main reasons are deep state's interference in political affairs; sectarian and ethnic discord created by the bureaucracy among the people; state repression, intimidation and political victimization of nationalist and progressive activists.
The political activists are framed via draconian laws under the garb of "anti-state" activities, or forced into exile, put on Schedule 4 of the Anti-Terrorism Act literally under house arrest to muzzle any voice against the loot and plunder of the natural resources of the region.
Baba Jan and his 12 comrades have been languishing in jail since 2011 for voicing people to resist foreigners from capitalizing minerals and other resources of the region. Hasnain Ramal, Maj (retd) Hussain Shah, Col (retd) Wajahat Hassan, Nawaz Khan Naji, and many others had faced the music for dissenting views.
Advocate Ehsan Ali was arrested on frivolous charges last year just because he is the strongest voice of dissent and who defends the activists in courts against state repression.
Prime Minister Imran Khan requested Saudi Crown Prince Muhammad Bin Salman to release Pakistani prisoners stuck in Saudi jails during his recent visit to Pakistan with his royal entourage. Though Khan spoke for Pakistanis in Saudi jails yet the poor at home are behind bars on minor charges.
Most recently an Indian pilot Abhinandan was captured when he intruded Pakistan's air space from Muzaffarabad sector and later set free as a "gesture of peace" that is appreciated worldwide.
People of GB are right in their demand that such magnanimity should also be demonstrated for progressive political leader Baba Jan of Hunza who has been serving a life term in Gahkuch jail since 2011 for voicing victims of Attabad Lake disaster and against the police brutality.
Baba Jan has been suffering from severe chest pain since July 2018. GB Government restrained him from angiography at Islamabad as the facility is unavailable in GB. He was taken to CMH Gilgit for examination of chest pain lately that too after a backlash in Pakistan, overseas and on social media for his deteriorating health.
Dr Asim Hussain, a former federal minister, and a PPP leader who is facing mega corruption charges, was allowed to go abroad for treatment but Baba Jan hasn't been shifted to any city within the country for his medical treatment. Ostensibly no one seems interested to do justice to him.
Activists like Hasnain Ramal and Shafqat Inqalabi have been receiving life threats and are being spied on but who cares?
People like Rao Anwar, Sharjeel Memon, and other bigwigs have been provided relief as they belong to the ruling class. On the contrary political and progressive leaders of the disputed GB end up with intimidation, harassment, and jail for their legit socio-political efforts.
The discriminatory policy of the state — allowing the powerful elite to enjoy relief and perks despite being involved in mega scams while denying the poor and the helpless of their fundamental right to health — will aggravate the people of GB's sense of deprivation and despair pushing them towards violence.
---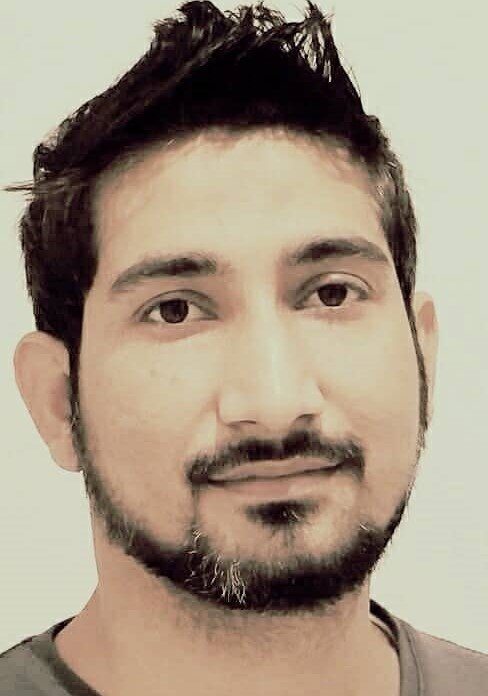 Mesum Qasmi is a resident of Gilgit-Baltistan and an engineer/telecom professional based in Abu Dhabi, UAE. He can be reached at: masam31@gmail.com