$6.5m Third-Party Verification Immunization Coverage Survey was conducted to assess gaps and bottlenecks in Pakistan's immunization programme
High Asia Herald Report
Islamabad: Health experts and researchers have expressed concern at the prevalence of poliovirus in Pakistan and called for enhanced efforts to strengthen immunization coverage.

They were speaking at the launch of a survey in the federal capital the other day. The survey was aimed at verifying the immunization coverage and to support the Expanded Program on Immunization (EPI) in improving the performance of Pakistan's health authorities.
EPI National Manager Dr Rana Safdar in his closing remarks emphasized that the findings of the survey will enable the health ministry to strengthen the immunization coverage to ensure that every child gets vaccines to prevent the nine common diseases.
Low vaccine coverage poses a host of problems for the country's health system, ranging from the persistence of polio as well as the prevalence of preventable diseases such as childhood tuberculosis, hepatitis B and types of pneumonia and measles.
The $6.5 million Third-Party Verification Immunization Coverage Survey (TPVICS), was conducted by the Centre of Excellence in Women and Child Health of the Aga Khan University (AKU) with the financial support of donor agencies under the country's five-year National Immunization Support Project to assess gaps and bottlenecks in Pakistan's immunization programme and to provide recommendations to ensure improvement in coverage.
It also sought to deliver universal access to vaccines against nine preventable diseases, one of the key targets under Sustainable Development Goal (SDG3): Good Health and Well-being.
The survey was conducted in 152 districts across the country to ascertain the vaccination status at two points of time: the 5-month mark, and a point between 12 months and 23 months of age.
Dr Sajid Bashir Soofi, an associate professor and Dr Atif Habib, an assistant professor at AKU, were the investigators.
Professor Soofi said that effort had been made to corroborate highest possible quality in the data collection that will provide the policy-makers with the required results to strengthen the immunization efforts.
The survey also gathered data on the reasons for missed vaccinations, issues affecting the availability of vaccines and insights into how and where services are being accessed and whether vaccines can be accessed fairly, by gathering demographic details about the gender, age and financial status of recipients.
Imtiaz Hussain, Country Director of the project said the survey has already been launched in Sindh, Gilgit-Baltistan and Azad Kashmir.
The findings of the survey were compared with provincial estimates to verify the accuracy of data, to generate regional comparisons of the performance of the health system and to pinpoint strategies to further enhance coverage, he added.
The survey was run in partnership with federal and provincial governments, the World Health Organization, the World Bank, the Bill and Melinda Gates Foundation, GAVI the Vaccine Alliance, and the Pakistan Bureau of Statistics.
Immunization stymied by COVID-19
The coronavirus outbreak in March led health authorities to stop a nationwide immunization drive scheduled for four months.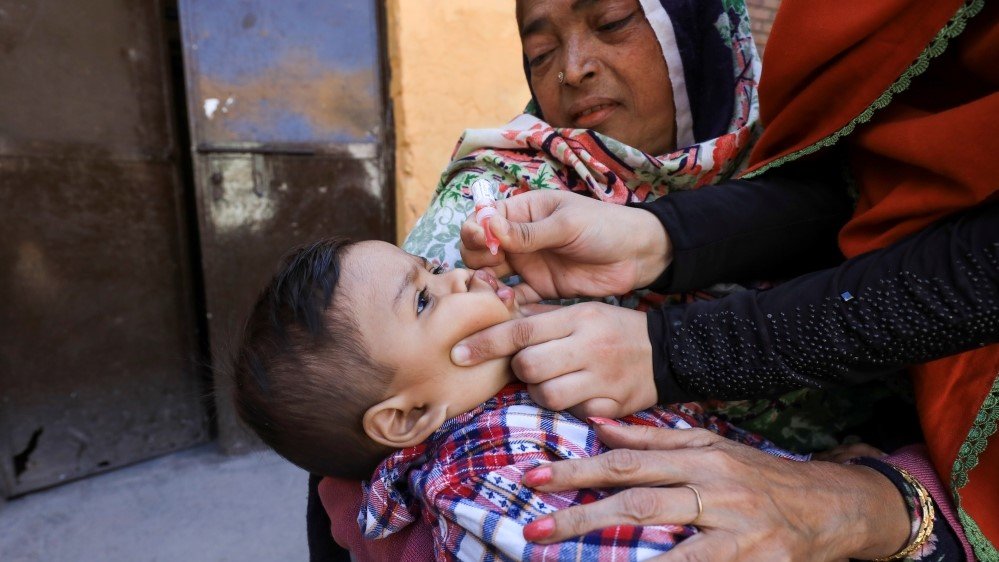 As of September 20, Pakistan has registered more than 307,000 coronavirus cases and 6,400 deaths, according to official numbers. But the real number of infections is believed to be much higher, as little testing has been completed.
Initially, the drive to vaccinate as many as 34 million children against polio was resumed on July 20, targeting areas – Karachi, Quetta, Faisalabad, Attock and former tribal districts of KP where the poliovirus has been spreading rapidly, followed by response rounds in August and September, and three countrywide campaigns in the last three months of 2020.
According to official figures, 60 polio cases have been reported in 2020 thus far in Pakistan. Cases fell to eight in 2017 and 12 in 2018 but then spiked up to 147 in 2019, according to the World Health Organisation.
Security threats
Polio vaccination efforts in Pakistan have also suffered setbacks due to increased security risks, which saw an increase in attacks targeting polio vaccinators and their security details in 2019.
Since 2012, at least 101 people have been killed in such attacks, according to an Al Jazeera tally, with at least 10 killed since the start of 2019, including three killed so far this year.
Banned militant outfits attack polio teams and security forces escorting them because they claim the drive is part of an alleged Western conspiracy to sterilize children or collect intelligence.
The attacks increased after it was revealed that a fake hepatitis vaccination campaign was used as a ruse by the CIA in the hunt for Al-Qaeda leader Osama bin Laden. Bin Laden was killed by US commandos in 2011 in Pakistan.
"Two major nationwide anti-polio drives have been affected by the coronavirus pandemic, which damaged our months-long momentum built to stem out the notorious poliovirus from Pakistan," said Dr Safdar, chief of the EPI programme.
Safdar told Aljazeera news channel that the current drive would face unprecedented challenges, but that vaccinators were being equipped with protective equipment to help prevent any possible spread of COVID-19 during the drive.
Lockdowns imposed in March, and continuing sporadically since then, have affected health service delivery and impacted essential vaccination of 800,000 newborn children every month, the polio eradication programme said in a statement.
According to UNICEF, disruptions to vital health services, nutrition and immunisation services caused by the coronavirus could threaten the lives of more than 459,000 children and mothers across South Asia in the next six months.
Refusals
Misinformation regarding the safety of using the vaccine is also rife.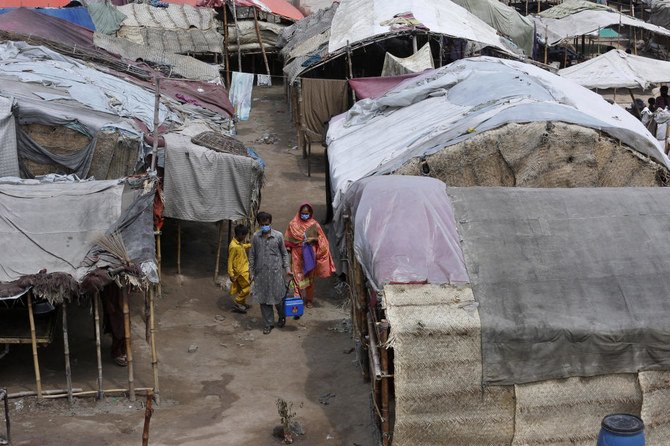 In April last year, a video claiming to show children who fell sick after taking the polio vaccine went viral in Peshawar. Religious hardliners spread rumours of children falling sick due to the vaccine, triggering a backlash in the conservative northwestern KP province, where most of Pakistan's polio cases have been detected.
Mobs burned a village health centre, blocked a highway and pelted cars with stones. Medical workers were harassed and threatened.
A woman vaccinator and two policemen escorting the polio team were also shot dead in separate incidents last year. — additional inputs from Reuters and Aljazeera