---
Naba Basar discovers the secrets of healthy, organic and innovative mountain cuisine from Gilgit-Baltistan and Chitral. She shares her experiences of the mountain regions adventure, hospitality, social customs, lifestyle in a series of features for The High Asia Herald readers.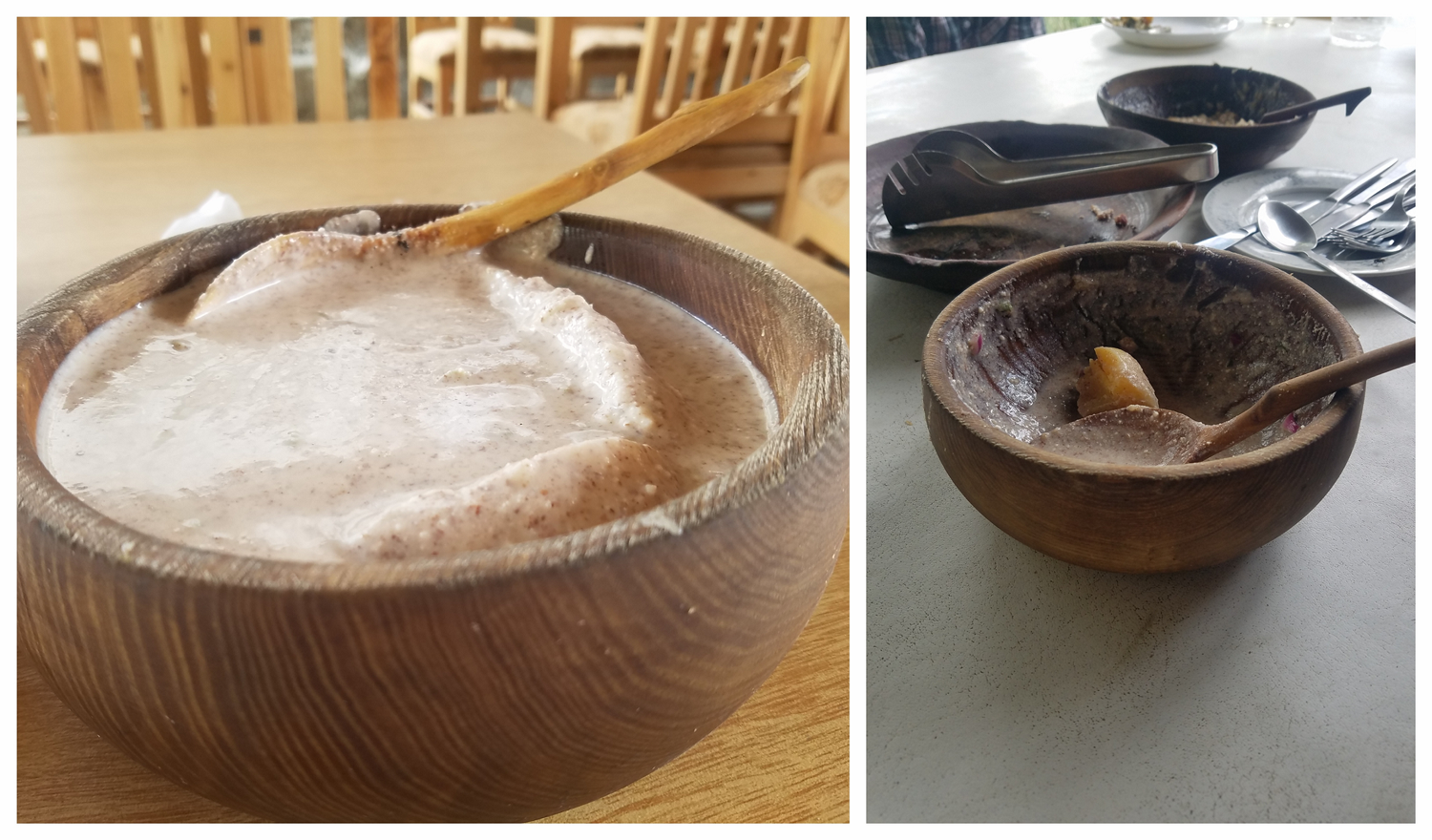 Chilpindok – large chapattis spread with pai, homemade yogurt and qurut dried yugart and butter/apricot oil, stacked in piles. It is very delicious and very fulfilling because of the pure rich flavourings. This special dish is served for guests in Shimshal, a village located in Gojal Tehsil of Hunza District, in the GB.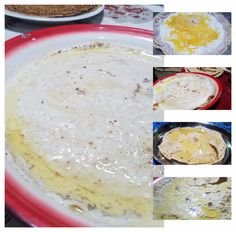 Tzamik potato is a dish I enjoyed twice at Karimabad, Hunza. It's a creamy dish of large-sized potatoes cooked with crushed sweet apricot kernels. Thick and velvety in consistency the bowl is enough to fill your belly for the day.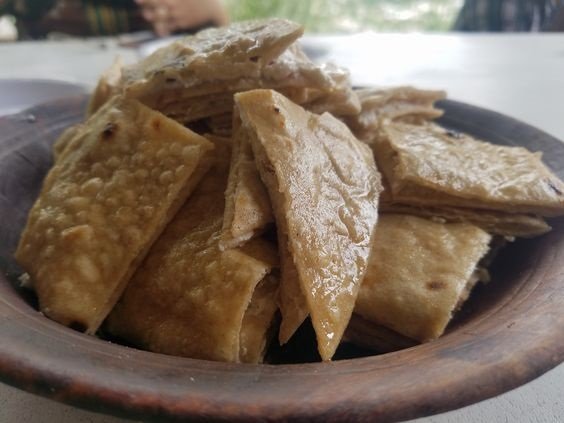 Burustz Berikutz is a fresh mountain cottage cheese mixed with herbs, stuffed in flat roti brushed lightly with locally pressed sweet apricot kernel oil. Hidden Paradise, Karimabad Hunza is the best choice for a range of Hunza cuisines. The first time I visited this place I had Mulida Chhagurum, a dish, prepared by crushing chappatis and cooked in qurut and mixed with onion, local yogurt (pai) and apricot oil. This dish is served cold and tasted fresh.
I had the two extremely creamy and high-flavoured dishes at Hidden Paradise. I am quite sure these nutritious dishes provide a lot of energy to people who traditionally work outdoors all-year-round in these treacherous mountains.
Harissa or dalya is a dish served on special occasions. It is made from half-crushed wheat and cooked with meat. The meat is boiled and stripped. These strips are mixed with the wheat, along with a healthy serving of apricot oil, and continue to cook until it looks like an extremely delicious thick stew.
Holio Garma is a dish prepared from showanchal (local spinach), potato, apricot kernels and strips of chapatti, cooked together in a pot to make a wholesome meal.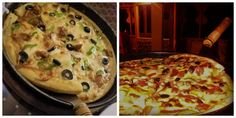 Pizza Pamir at Karimabad Hunza is the pioneer of Pizza in the mountains. Their slogan: 'Bringing the organic taste of mountain herbs from the Karakoram Range' serving the best Pizza in the heart of Hunza valley.
People of GB are dependent on potatoes and dried meat stored in the month of November and December. Farmers bury freshly harvested potatoes ahead of harsh winters. Concealed under frozen earth the potatoes remain fresh and usable after several months. The ancient storage method is used widely throughout the GB region. Do not expect potatoes to be available at all times. Do not expect french fries and potatoes wedges to be available at all times.
Try these delectable cuisines from any roadside cafe.

We had these appetizing and distinctive dishes at a home in Gulmit. The trip organizer Mujahid Ali took us to a relative's home where pre-wedding festivities were going on. The food served a day before the wedding ceremony took place. Mulida or Molida – made with chappatis, local cheese and apricot oil. So you take a spoonful of the crushed roti and dip it in oil. Chamurki is crushed chappati mixed with apricot or walnut oil. The other dish served after the appetizers was a non-spicy aromatic dish of rice with potatoes and chicken cooked in spices and garnished with fresh mint leaves.
The cook at the hotel we were staying in at Skardu, offered us to try this dish – Prapu / Prapoo that he prepared for dinner. It is baked organic buckwheat, hand-kneaded pasta/noodles boiled until soft and then cooked in walnut or almond sauce, covered in a thick paste which includes ground walnuts, pressed apricot oil and served with local herbs.
At Fongkhar Restaurant, Shigar Fort, we ordered Frus Fulka (I love the name!) and Chicken Fasanjoon. Frus Fulka is a chapatti stuffed with homemade cheese, chopped onions, tomato, coriander, local spices and drizzled with apricot oil. The slightly dry chapatti of the Frus Fulka combined with cheese and chopped vegetables were very satisfying.
Chicken Fasanjoon is a dish with chicken breast prepared in walnut sauce slightly creamy nuttier savoury gravy is served with flat chapattis.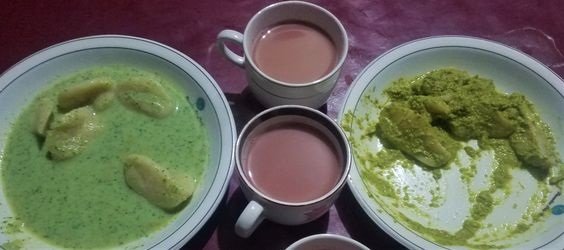 At Yabgo Khar Restaurant, Khaplu Fort, we ordered a Furfur Salad prepared with fresh seasonal vegetables with homemade pasta tossed in, drizzled with apricot oil and seasoned with local spices. Feyuk Shaa Moskut is a traditional Balti dish with pieces of mutton cooked in a rich sauce of crushed almond, walnut and herb sauce with fresh wheat chapattis.

Somewhere on our way back from Gilgit we stopped at a roadside cafe and relished this daal (lentil), bottle-guard (vegetable) and namkeen gosht (salted meat with gravy). The hotels by the road serve the best tasting food.
Fish (Trout)
The good-looking trout I have ever been served in the mountains! It was very elegantly served garnished with freshly sliced carrots, tomatoes and bell pepper. It is slightly crunchy on the outside, gently fried and very little salt, maintaining the natural flavour of the fish.
After a few disappointing trout dishes we decided to purchase, slice, season and fry it ourselves. With a dash of salt and lightly greased pan, this fish tasted finger-licking' lip-smackin' Dee-Licious!
A known fact: At higher altitudes, air pressure is lower. When atmospheric pressure is lower (at a higher altitude), it takes less energy to bring water to the boiling point. Less energy means less heat, which means water will boil at a lower temperature at a higher altitude. So, have patience when you place orders. (Concluded)
---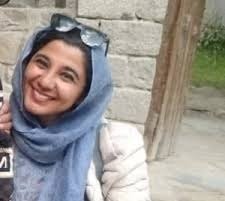 Nabar Basar is a teacher, freelance writer, author and traveller. Born and raised in Karachi, she stepped out of her comfort zone as a single parent and explored Pakistan. Her passion for nature and adventure started in 2013 with exploring mountain ranges across Gilgit-Baltistan and Chitral, travelling solo, in small groups and backpacking, in public transport, living in local homes and enjoying the simple food the mountains offer. She can be reached at: [email protected] or https://www.kitabain.com/nababasar