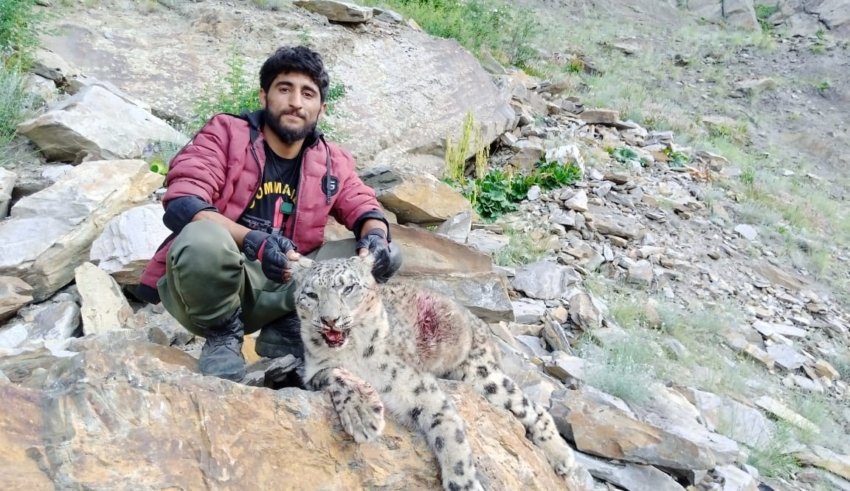 ---
Two persons were sentenced to two years imprisonment and an Rs5 million fine each for poaching the endangered animal. Two other persons were given a one-year jail term and a fine.
---
High Asia Herald Report
---
GILGIT: Five people have been convicted of poaching in Hopar, Nager and sent to jail, said a press statement issued by the Wildlife and Forest Department, Gilgit-Baltistan on Wednesday.
Magistrate Jibran Haider convicted Muhammad Saleem and Muhammad Hanif, residents of Hopar, Nagar to two years of jail terms after a summary trial on Wednesday.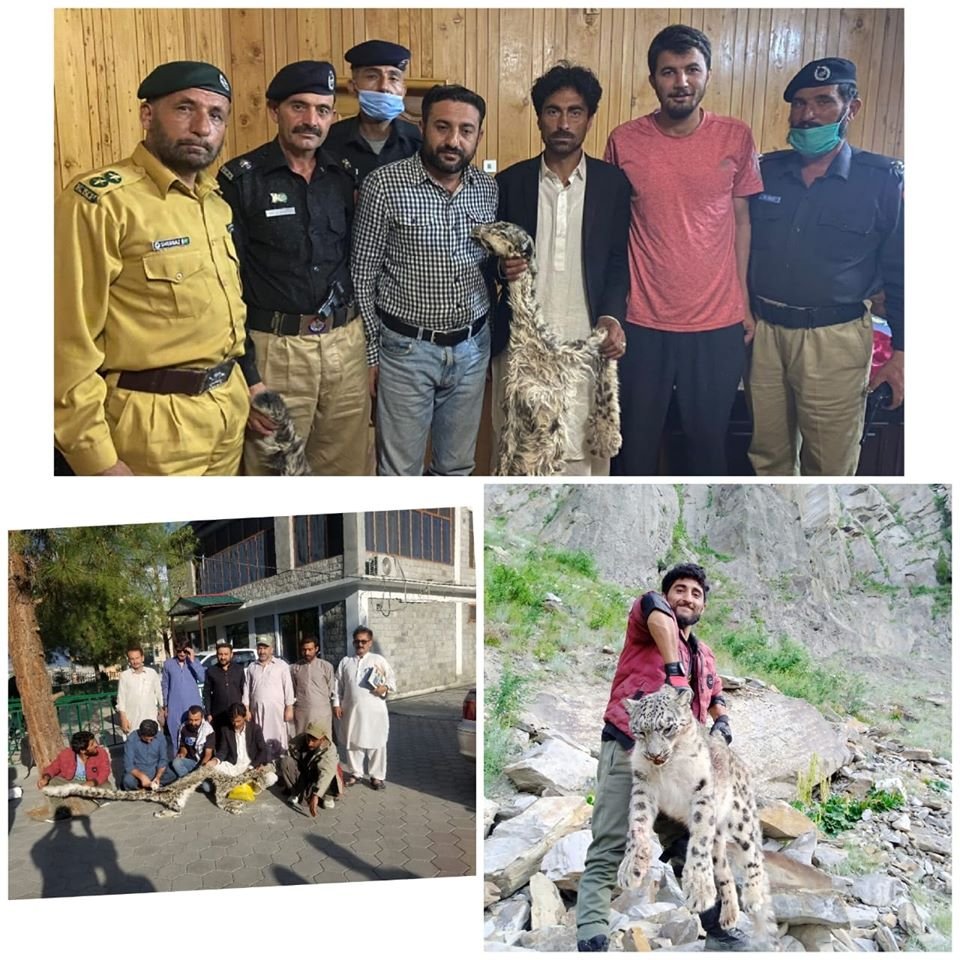 In case of non-payment of fines, the offenders will have to serve another six months in jail.
The magistrate sentenced two other persons to one year in prison and a fine of Rs100,000 each for abetting and helping the main culprits in escaping arrest. The magistrate also handed down another man one month in prison.
According to wildlife department sources, the culprits had killed the elusive endangered animal on August 2.
The sources added that Khadim Abbas, Conservator of Parks and Wildlife Gilgit-Baltistan received the information on August 2. He directed DFO Wildlife Hunza and Nagar to swing into action against the culprits.
They gathered information about the prime suspect using various social media and other means and threw siege around the house of the suspect. On tracing the main suspect, through his friends, a team comprised of Nagar police and FC raided his house but he managed to escape.
The team also raided three other hideouts but could not nab him.
Eventually, with the help of his father and brothers, the police managed to arrest Saleem. During preliminary interrogation, he named four more accomplices and the police arrested them too from different places.
The Secretary of Wildlife and Environment Gilgit-Baltistan appreciated the officials of all departments and agencies for their well-coordinated action. He hoped that they would enhance their efforts for the protection of forests and wildlife and curb illegal poaching, logging and smuggling of timber.
He praised the staff of Hunza Nagar Wildlife Department, especially DFO Jibran Haider, RFO Ghias, RFO Naik Alam and other staff who took part in the operation for their outstanding performance.
The snow leopard is one of the endangered species. That number is down to about 400 in Pakistan. Hopper is considered a snow leopard habitat and has been declared a conservation area.