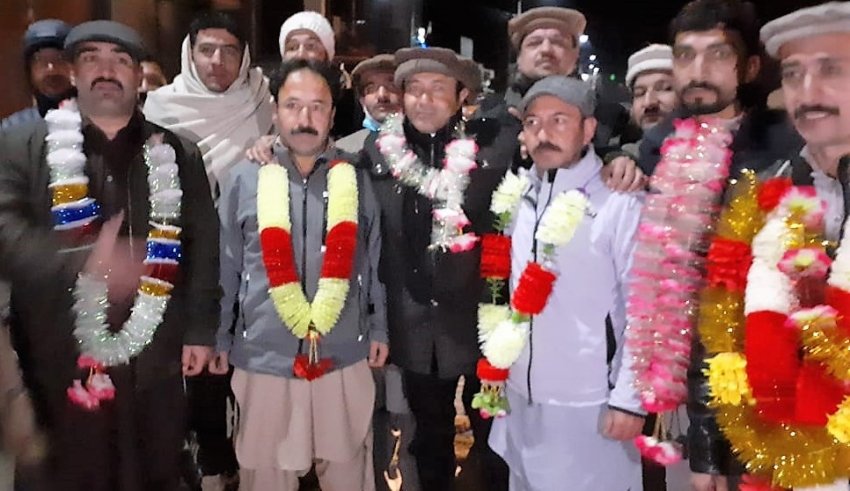 ---
Of the total 14 political prisoners, 10 have been so far freed in three phases. AWP leader Baba Jan, Iftikhar Karbalai and two others are likely to be released on November 27 and 30.
---
High Asia Herald Report
---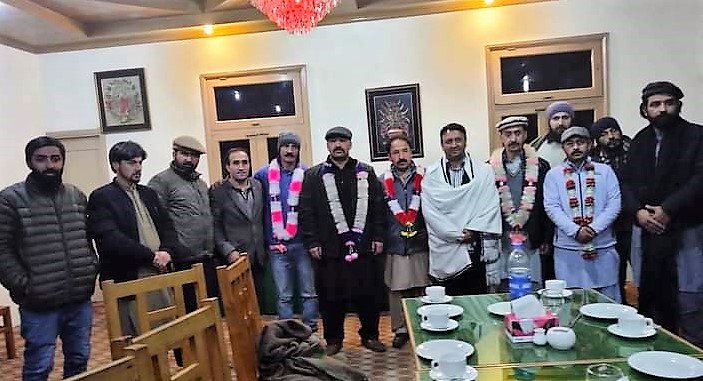 ---
GILGIT: Five more political prisoners were freed on Tuesday, ending their nine years' incarceration in Gahkuch jail as well as a long wait of their families.
The remaining four prisoners of conscience including the Awami Workers party leader Baba Jan and Karakoram National Movement leader Iftikhar Hussain Karbalai are expected to be freed on November 27 and 30 respectively.
According to an official order of the Gilgit-Baltistan Home Department, the Anti-Terrorism Court (ATC) judge has consented to the "release of Irfan Karim, Amir Ali, Ahmed Khan, Sarfaraz Ahmed and Sher Khan, all residents of Hunza District are released forthwith if they are not required in any other case".
They were languishing in Damas jail of Ghizer district for the last nine years serving life imprisonment handed down by the ATC in 2011 under the Anti-Terrorism Act 1997 in a most questionable manner.
Chief Court of Gilgit-Baltistan had set aside the ATC verdict releasing them on bail. However, the Supreme Appellate Court upheld the ATC judgment. National and international human rights organisations, UN's Office of the Commissioner on Human Rights, parliamentarians and intellectuals like Noam Chomsky, Tariq Ali and others called on the Pakistan government to release them.
The families of the prisoners launched a campaign last year holding protest rallies and sit-ins including the historic week-long dharna at Aliabad Hunza in September joined by almost all political parties including AWP, PML-N, PPP, PTI and social organisations that forced the authorities to release the prisoners under an agreement with the Aseeran Hunza Committee.