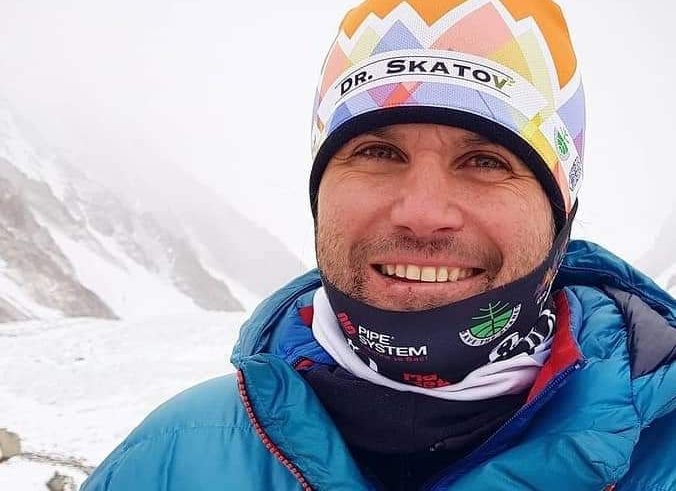 Muhammad Ali Sadpara, John Snorri, Juan Pablo Mohr, Fazal Ali, Jalaluddin and others heading for the summit
The High Asia Herald Special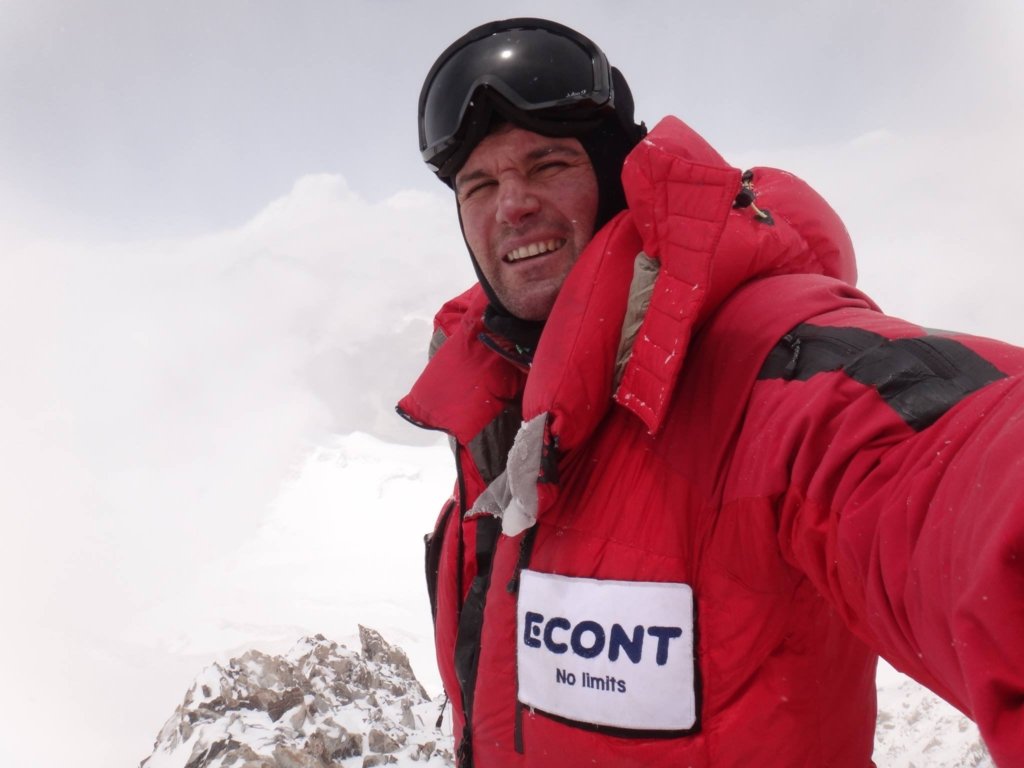 Islamabad: As all eyes are on K2 to witness the historic moment of scaling the world's second-highest mountain peak by Mohammad Ali Sadpara without oxygen in winter, a Bulgarian climber fell to death on Friday.
According to the latest satellite reports, the accident occurred when Anatans Georgiev Askas, 42, fell into a crevasse when his rope broke.
His body was retrieved from the crevasse and shifted to Skardu by an army helicopter.
However, a report published on the ExplorersWeb page says that Skatov fell to his death and came to rest in an inaccessible place near Camp 2. A rescue helicopter took his remains, together with Skatov's fiancee, who was in Base Camp, back to Skardu.
Dawa Sherpa says that Skatov fell near the Japanese Camp 3. "He was climbing with his Sherpa and went a few metres ahead," Dawa said. "While changing from one rope to the other, [it] seems some errors occurred and he fell.
"We had fixed the mountain with new ropes and [the rope didn't break]," the Seven Summit Treks leader insisted, to neutralize the initial rumour that the breakage of an old fixed-line caused Skatov's fatal accident.
Others in final push
Icelandic mountaineer John Snorri, Juan Pablo Mohr from Chile, and their fellow mountaineers are racing against time and inclement weather to make a final push for the summit.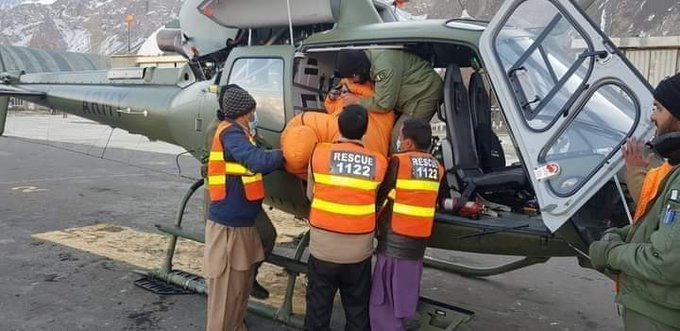 According to the management who runs Muhammad Ali Sadpara's Twitter account, some climbers including Sajid Ali Sadpara have returned. But Ali Sadpara and his team members are still heading towards the summit.
Sajid was forced by his father to return back to Camp III due to bad weather and oxygen cylinder malfunctioning.
"His oxygen regulator wasn't working so he came back from the Bottleneck," Snorri's cook Harry reported from Base Camp.
Sajid said that they were at the Bottleneck (8,200m) at around 10am and that at that time, everyone was fine and continuing at a good pace.
"John Snorri, Ali, and J Pablo from Chile are going together for the summit," Sajid said.
However, that was eight hours ago. It's already past 6pm and getting dark, even high on K2.
The equipment failure highlights that at least one of the four was using bottled oxygen. This was the second regulator to malfunction on this push. Norbu Sherpa also had to abort his speed climb because of a regulator problem.
Sajid would have been climbing with a borrowed unit since the Snorri team's own regulators blew away in a mishap a week ago.
"We will launch the last attack at 12 o'clock and it may take about 14 hours to reach the summit," Ali Sadpara wrote on his microblogging network page.
In another tweet, he wrote that the temperature is currently -52° and strong winds are blowing. "We are approaching our destination! Remember in prayers."
"The morning sun of "Kashmir Day" will dawn with setting a world record for us", he wrote.
According to ExplorersWeb report, there has still been no news from the four remaining climbers heading for the summit. John Snorri, Ali Sadpara, Sajid Sadpara, and Juan Pablo Mohr left from 7,300m some 16 hours ago and are the only ones still going up rather than down.
Earlier, the cook at Base Camp, who has radio contact with Snorri, said they were at about 8,300m. Snorri has promised to notify his wife when he reached the summit.
"We have the strong believe that they will summit soon," she has just said.
They are in a race against time because winds are expected to increase in the next few hours. High-altitude meteorologist Karl Gabl has predicted that February 5 will still feature good weather, but he notes that the summit will be a bone-chilling -45ºC, and that the jet stream will soon begin to dip down and rake the mountain. The four men will no doubt feel the cold even more acutely because of lack of sleep.
The report says only good news is that some of the descending climbers will reach Base Camp soon. Colin O'Brady's tracker locates him in Advanced Base Camp.
The climbers' trackers have caused a great deal of alarm and confusion since yesterday when they started sending weird signals near Camp 3.
Racetracker experts, who have worked with K2 climbers for years, told ExplorersWeb that such incoherent signals are common when climbers try to keep the devices warm inside their down suits.
The signal corruption is worse in bad weather, they add, and that the problems usually start around the Shoulder of K2, when temperatures drop noticeably.
Colin O'Brady's device seems to be the only one that has worked properly, so it is likely that he has kept his bulky Garmin Explorer outside, hanging from his suit or backpack.
SST team abort summit push
The Seven Summit Treks team have abandoned their summit push, reported Martin Walsh in a report on ExplorersWeb quoting Chhang Dawa Sherpa.
On Instagram, Dawa wrote that "the entire team safely descended back to Camp 3, several of them approached 8,000m last night," but there were no successful summits.
They will start their descent from Camp 3 toward Base Camp in the next few hours.
This failed summit push includes Pasang Norbu Sherpa, who had been attempting to shoot up the mountain in just 24 hours. His tracker shows him descending from Camp 3. Unconfirmed reports suggest that a problem with his O2 apparatus ended the speed record attempt.