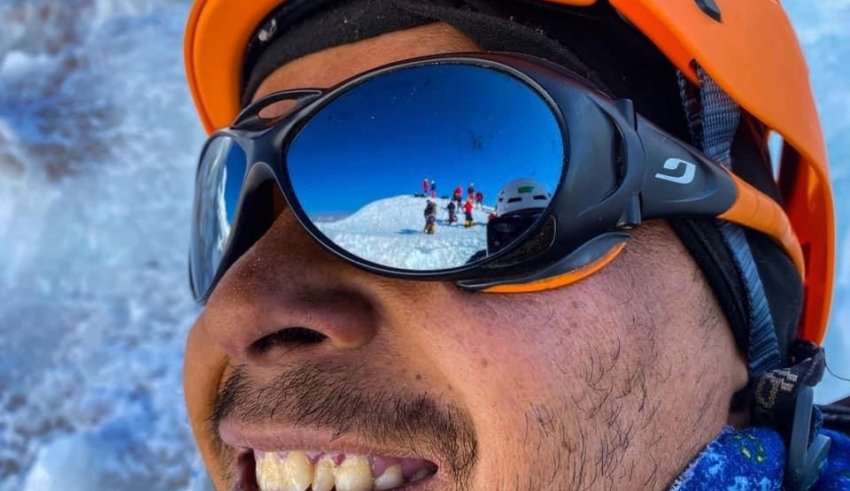 The five time summiteer of Mount Everest Pemba Tashi Sherpa, 27, falls to death after climbing the tallest peak whilel descending from C4 to C1. Photo: Kathmandu Times
---
According to media reports the five-time Everest summiteer died after falling into a crevasse; cyclone hits Everest
High Asia Herald Report
---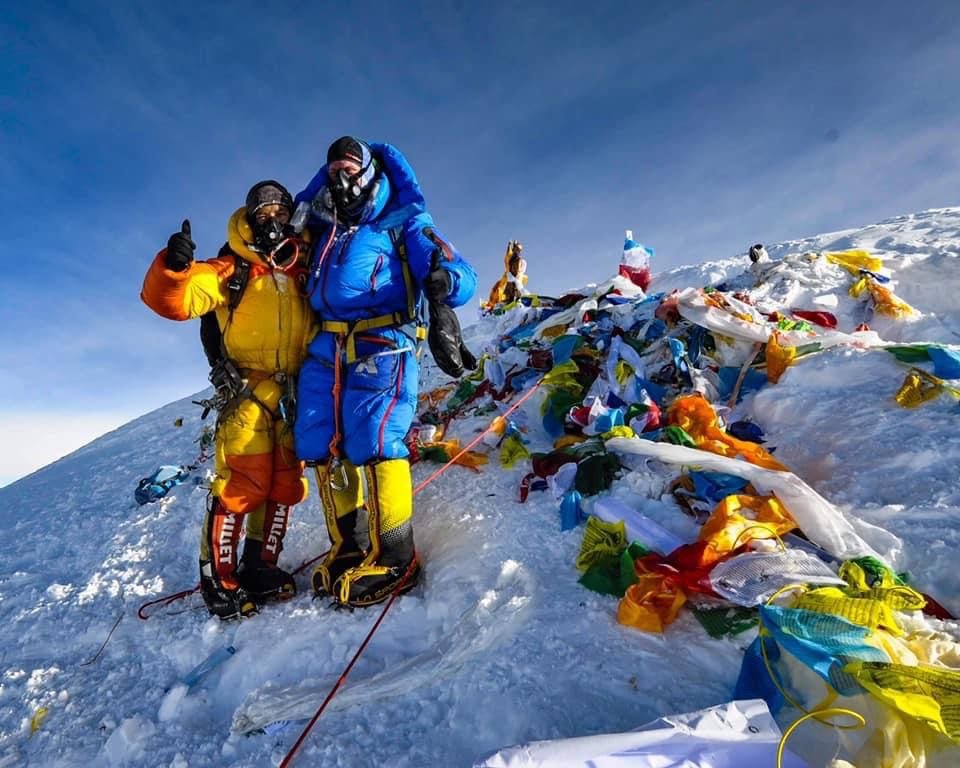 A young climbing guide of Nepal has fallen to death on Mount Everest, becoming the third casualty of the season on the world's tallest peak, Nepali and international media reported.
Pemba Tashi, 27, a residence of Nepal's Sirijung Rural Municipality in Sankhuwasabha district, fell into a crevasse between Camp 1 (6,065 metres) and Camp 2 (6,600 metres) while descending on Tuesday, The Kathmandu Post reported.
Mira Acharya, director of the Department of Tourism, told the Post that Pemba Tashi's body was airlifted to Lukla and taken to his hometown in Sankhuwasabha on Wednesday.
Pemba Tashi Sherpa from Sankhuwasabha passed away after falling into a crevasse while descending from camp two to camp one on Everest earlier today, Sherpaclimber1 posted on his Instagram page.
The five-time summiteer of the tallest mountain was part of the Climbing the Seven Summits expedition operated by TAG Nepal Treks.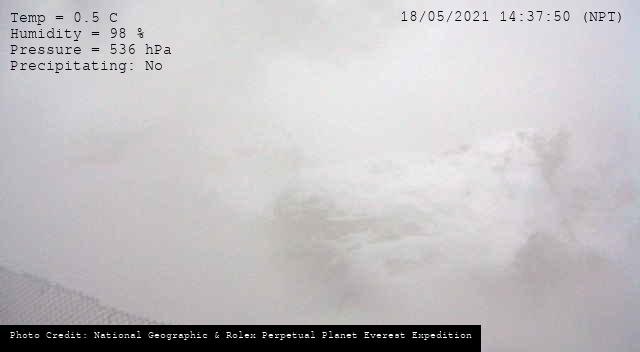 ---
On May 12, Abdul Waraich a Swiss-Pakistani climber, and Puwei Liu of the USA, died due to exhaustion while descending from the mountain.
The expedition company that organized their climbs, Seven Summit Treks, said both men were experienced mountaineers who lost consciousness around Mount Everest's "death zone," an area above 8,000 meters (about 26,000 feet) named for its thin air and brutal weather.
Waraich, 41, died near the summit after reaching the top due to exhaustion, Chhang Dawa Sherpa from the same organisation told the Gulf News.
Just before his death, Waraich achieved the rarefied feat of reaching the summit of all seven of the world's highest mountains, according to Billi Bierling of the Himalayan Database, which chronicles mountaineers' climbing records.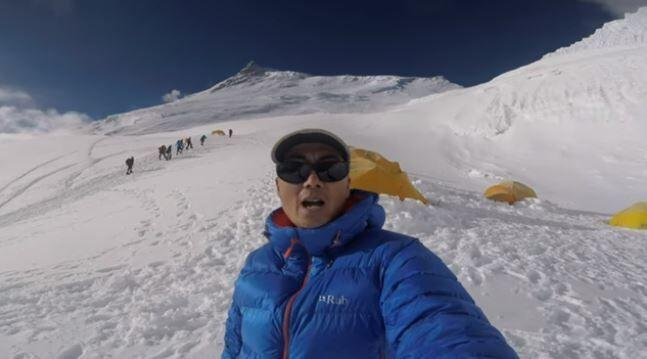 ---
Puwei Liu, 55, an experienced climber from California, died at the first camp below the peak after making an unsuccessful summit attempt on Wednesday, according to a report in the New York Times, quoting Chhang Dawa Sherpa, a Seven Summit Treks director.
Liu reached the Hillary Step but was helped back down after he suffered snow blindness and exhaustion, the organisers said.
He was able to reach Camp 4, "before he suddenly passed away" late Wednesday, Chhang Dawa Sherpa said.
Everest has been scaled by more than 6,000 climbers since it was first conquered by Edmund Hillary and Sherpa Tenzing Norgay in 1953. At least 311 people have died on its slopes.
On average around five climbers die every year on the world's highest peak, says a report in the Gulf News.
But in recent seasons, Everest has seen a surge in the number of climbers, leading to overcrowding that has been blamed for multiple deaths.
Nearly 200 people including Sirbaz Khan from Gilgit-Baltistan, have climbed Everest this year after the route opened on May 7. More climbers were hoping to make a summit push on May 20 but had to abort their push due to a cyclone with strong winds, Gripped.com, a climbing magazine reported.
Eleven people died climbing the world's highest peak in 2019, with four deaths blamed on overcrowding.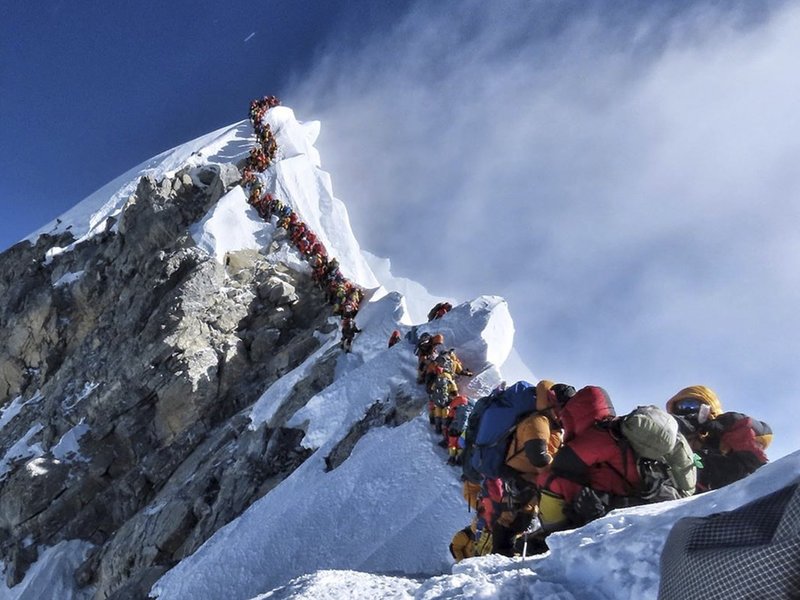 ---
On one day, 354 people were lined up to reach the top from Nepal's southern side and Tibet's northern approach.
Nepal has issued 408 climbing permits this season, topping the previous record of 381 in 2019 while China issued less than 30. But China has suspended all climbing permits due to growing Covid-19 cases.
In recent weeks over 30 sick climbers have been evacuated from base camp although only three have been confirmed as having had coronavirus.
The usual communal parties are absent this year at base camps after expedition groups were asked to keep to themselves and avoid socialising with others.
Breathing is already difficult at high altitudes so any coronavirus outbreak among climbing groups could pose severe health risks.
---
On May 9, Chinese state media reported that authorities would set up a "separation line" on the peak of Mount Everest to avoid possible COVID-19 infections by climbers from virus-hit Nepal.
The world's highest peak straddles the China-Nepal border, with the north slope belonging to China.
Tibetan authorities told reporters they would take the "most stringent epidemic prevention measures" to avoid contact between climbers on the north and south slopes or at the top, reported the official Xinhua news agency.
Guides would set up dividing lines on the summit before allowing mountaineers to start the gruelling climb up, the head of the Tibet Mountaineering Association was quoted as saying by Xinhua.
Since making landfall on India's west coast two days ago, Cyclone Tauktae has caused havoc. Now, it is hitting the Himalayas, reported the ExplorersWeb.
Nepal's Department of Tourism has advised those in the mountains to shelter from the wind. This follows a previous warning from Nepal's Meteorological Forecasting Division. Despite this, some teams have launched a tentative summit push, hoping for conditions to improve soon.