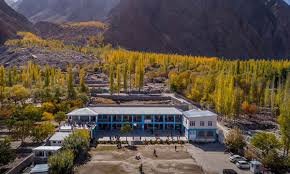 ---
---
GILGIT, Dec 24: As it has always been the case, higher education remains a low priority of the regional government of Gilgit-Baltistan. The fresh vacancies that have been announced recently are quite reflective of this sorry state of affairs.
According to a notification issued by the federal finance division, out of 3,913 fresh posts, 1,455 posts have been created in the education department. Primary schools will get the lion share of the pie (975 posts) while the college sector will get 125 vacancies against 704 requested by the department.
Likewise, the non-formal education sector will get 455 posts. The regional government has been directed to absorb non-formal schools as per rules and abolish those which do not meet the criteria.
As per documents shared with The High Asia Herald, the current strength of teaching staff in 28 colleges across Gilgit-Baltistan is 352. Out of these, 95 are waiting for promotions since 2001 and onward. According to rules, a lecturer becomes eligible for promotion after serving five years.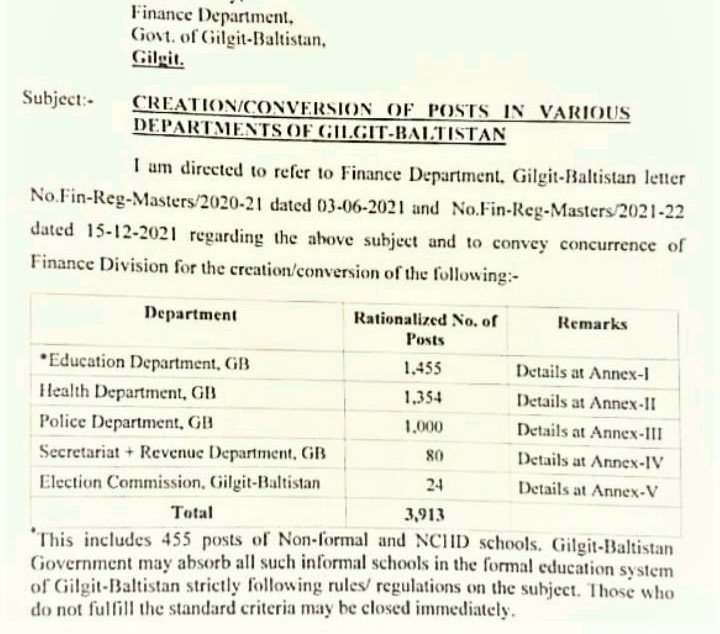 Likewise, 75 assistant professors are serving on the same grade since 2006 and are waiting for their promotion. As per rules, an assistant professor becomes eligible for promotion after continuous service of seven years on any administrative or faculty position.
This has caused concerns among the faculty staff which have already been conveyed to Chief Minister Khalid Khurshid Khan and Gilgit-Baltistan Assembly Deputy Speaker Nazir Ahmed Advocate, a source privy to the development told Herald.
The president of the Gilgit-Baltistan Lecturers and Professors Association in a letter on July 16, 2021, had drawn the attention of the CM towards the shortage of teaching and non-teaching staff in colleges which is "badly affecting the academic activities".
The association president has urged the CM to direct the authorities to take measures to implement the PC-IVs of the 28 colleges, create 249 positions of teaching and 527 non-teaching ministerial posts to meet the academic and administrative staff shortage in GB colleges.
The chief minister's spokesperson Ali Taj, when contacted by The High Asia Herald to comment on new posts in police departments, said that the concurred posts had been rationalized as per prioritized needs. First priority has been given to education, followed by health (1,354 posts) and police (1,000 posts).
About the allocation of 1,000 fresh posts to the police department, he justified it saying that not a single post had been created in the department during the last 15 years.
Responding to a question about the allocation of significant share from the vacancies to schools, he said the government gave priority to primary education.
"The GB government especially the Chief Minister has put a lot of genuine and sincere efforts to get the PC-IVs of colleges approved," he said.