---
Pakistan's first-ever female Mixed Martial Arts (MMA) fighter Anita Karim has won her fight against Australia's Uyen Ha at Lumpinee Stadium in Bangkok Thailand, putting her supper girl skills at display.
She won by unanimous decision under the banner of Fairtex Fight Promotion.
Famously known as "the arm collector" for her tradmark lethal armlock, the 25-year-old prodigy made light work of her opponent and dominated all three rounds of the bantamweight fight.
She penned a thanks note for her fans for the support after winning the crucial fight.
"Another one, Alhumdulillah. All praises to the Almighty and a big thank you to everyone who showed love and support. Huge shoutout to my team @fairtexofficial for the knowledge and pushing me every single day to get better," she wrote.
Previously, her brother Uloomi Karim -also a MMA fighter- took to Twitter to share the news of Anita's victory.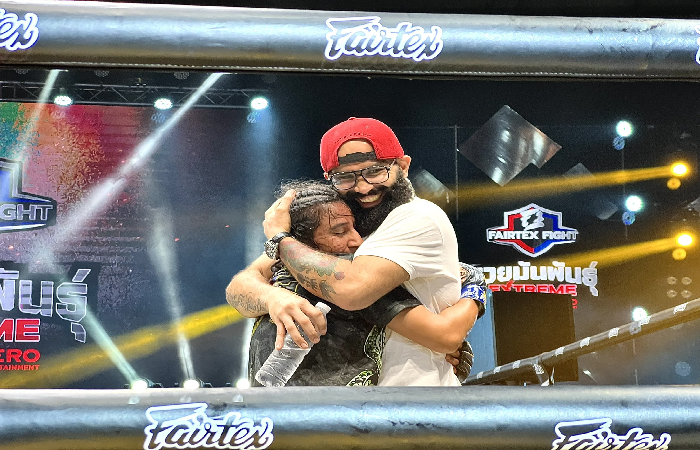 "Anita Karim getting another [W] after putting on a clinic today at Fairtex Fight Promotion in Bangkok, Thailand. Anita is the only female Pakistani (and one of the very few women in the world) to have fought at the world famous Lumpinee Stadium, he wrote jubilantly."
Anita has been training in Fairtex Training Centre, Pattaya for a couple of years, according to reports.