---
by Abida Khanum
---
Gilgit-Baltistan is a part of the larger Kashmir. It borders Azad Kashmir to the south, the Indian-administered union territories of Jammu and Ladakh to the southeast, Khyber-Pakhtunkhwa province of Pakistan to the west, the Wakhan Corridor of Afghanistan to the north, and the Xinjiang autonomous region of China to the east and northeast. The region, together with Azad Kashmir is referred to by the United Nations and other international organisations as "Pakistan-administered Kashmir".
According to 2017's census, the population of Gilgit-Baltistan is 1,492,924 comprising many diverse linguistic, ethnic groups, tribes, clans and religious sects. The diversity is due in part to the many isolated valleys separated by some of the world's highest mountains. The literacy rate of Gilgit-Baltistan is approximately 53% (66% male and 41% female).
The economy of the region is primarily based on farming, livestock, pastoralism, tourism, small business, and border trade with China. Wheat, corn (maize), barley, potato and fruits are the main crops and fruits. Tourism, adventure tourism, in particular, is the mainstay of the economy of Gilgit-Baltistan which is home to over a dozen peaks of over 8,000 metres (25,000 feet) high, including K-2 the second-highest mountain on Earth and over 20 small peaks attracting thousands of climbers and trekkers every year.
Climate change impacts
The region is also called 'Water Tower' and 'Third Pole' outside North and South Poles as there are numerous glaciers including Batura glacier, Siachen glacier and Hispar glacier and many other small glaciers that make unique upper and lower river basins. Ghizer River, Hunza River, Nager River and Astore River are major tributaries of the mighty Indus River that is the lifeline for the people of Pakistan down the river. Yet the inhabitants of the region and people outside face many challenges such as climate change, infrastructure development, migration, tourism, urbanization, globalization, movement of people, conflict and environmental degradation.
The effects of climate change can be witnessed in Gilgit-Baltistan in the shape of unprecedented glacier melting, and glacial lake outbursts (GLOFs) causing flash-floods, landslides and avalanches. The glaciers in Himalaya Hindu Kush and Karakoram ranges are melting fast. According to a research report published in the Journal of Natural Science Advances in 2021, even if the increase in temperature is capped at 1.5 degrees Celsius 30 per cent of glaciers in these regions will vanish by the end of the century. The glacier water is accumulating in lakes; their outburst causes flash floods. There are 3,000 glacial lakes and 33 of them are dangerous in nature. The recent unprecedented heatwave and heavy rainfall in the region caused flash floods. With the passage of time, the incidents of GLOF are expected to increase.
Chronology of GLOFs in GB
The melting glaciers are triggering flash floods frequently in Gilgit-Baltistan. A brief summary of GLOFs in GB is as follows:
1st July 2022: flash floods damaged three bridges at Chamangul, Gulmit, and Hunza.
5th July 2022: Flash floods wreaked havoc in Ghizer District's Sherqilla main town claiming six lives including two women and children and damaging irrigation channels and buildings, and orchards.
8th of May 2022: Shisper glacier outburst triggered flood in Hasanabad nullah damaging a bridge on KKH and washing away houses and community centre.
30th of July 2021: Three girls died in flash floods.
9th of July, 2021: Similar disaster happened in Diamer killing scores of people.
8th May 2021: GLOF damaged KKH and settlement at Hasanabad.
5th January 2010: massive landslide at Attabad, Hunza blocked the Hunza River formed a 23km lake, killed 19 people, and caused huge economic loss to the local people.
30th November 2019: flash floods damaged orchards, roads and crop fields in Sadpara Village Skardu.
Even heavy snowfall and avalanches in the region can pose life-threatening risks to the people and destroy roads and bridges. The intensity and frequency of snow storms increase during the months of February and April, disrupting travel and tourism.
The impact of climate change coupled with dwindling economic and job opportunities in the region are contributing to the migration of people to other cities resulting in demographic change.
Deforestation and chopping down of trees by timber mafia are also damaging the environment causing erosion of land and loss of vegetation, fertile soil, subsurface or topsoil. In 2005 on average 7.54 to 20.25 tons/ha/year of soil erosion was reported in Gilgit-Baltistan which increased to 9.06 to 29.69 tons/ha/year in 2015. The most affected area is Shigar valley in Baltistan famous for its fruits and grain.
Climate change and human activities are also causing the loss of habitat of endangered species such as blue sheep, Marco polo sheep, ibex, and Astore Markhor. The region is one of the important habitats of the snow leopard which is also endangered. Only 300 to 400 snow leopards are left.
The China-Pakistan Economic Corridor and its impact on climate change in Gilgit Baltistan is an emerging issue.
Without addressing the concerns of the people, and doing an environmental impact assessment, the CPEC project will result in a loss of endangered species habitats, pastures, the spread of diseases in wild animals, pest attacks, increased frequency and intensity of glacier melting, increase turbidity in water bodies, abnormal weather pattern, heatwaves, cold spells, drought, landslides, epidemics, avalanches, heavy rainfalls and snowfalls, GLOF, disruption in social infrastructure as well as a moribund economy.
There is a need to assess these risks and challenges, and their impacts on biodiversity, ecology and human wellbeing. Equally important is to generate knowledge, initiate discussions and do research on the impacts of climate change, unplanned infrastructure development and the influx of mass tourism on the fragile ecosystem of Hindu Kush-Himalaya and Karakoram regions as well as on Pakistan.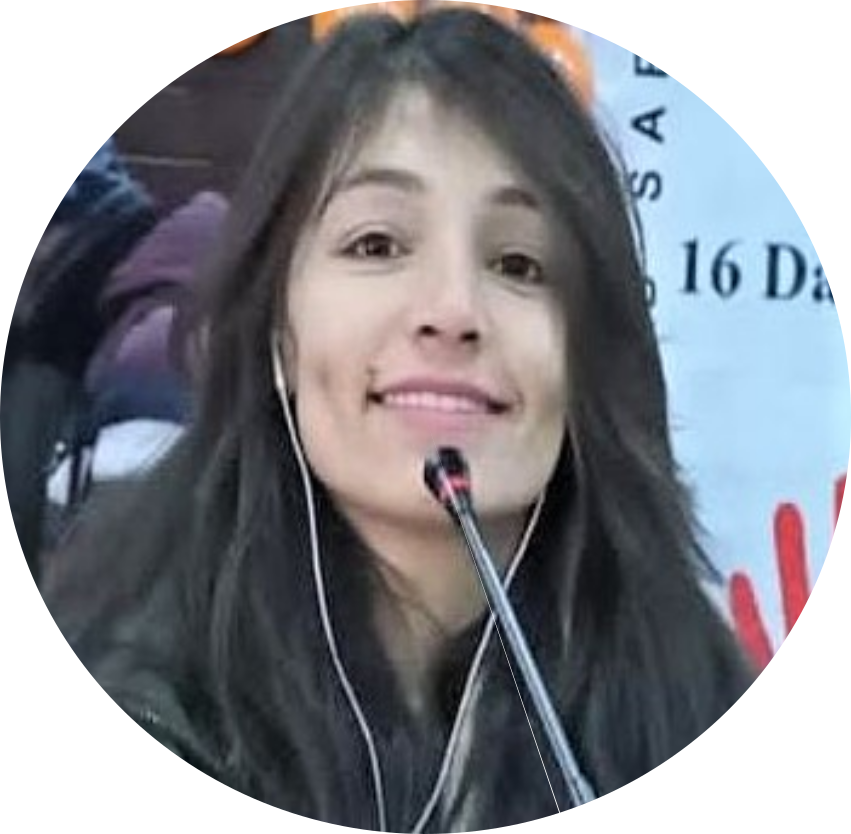 Abida Khanum is a graduate of the Karakoram International University. She has obtained a master's degree in Biological Sciences with an interest in climate change, gender, class, and music.