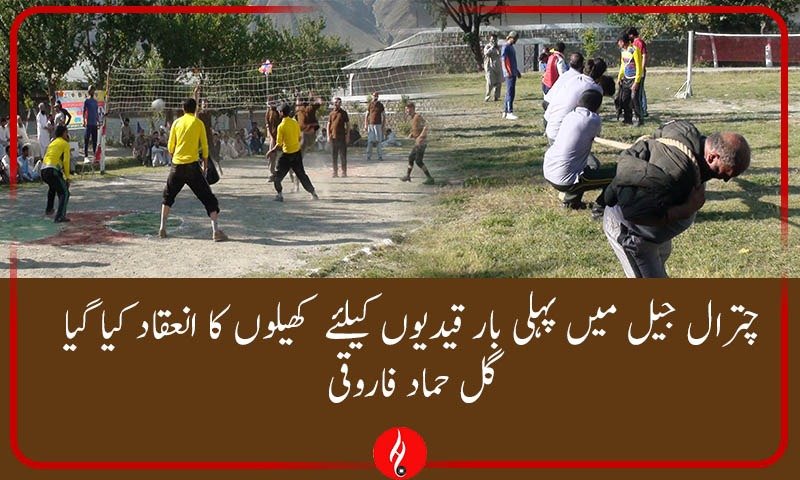 ---
The two-day events aimed at providing entertainment and engaging 90 prisoners including four women in healthy activities
---
---
Chitral: A two-day sports festival was organized for the Chitral District Jail inmates for the first time in the history of the region. There are 90 prisoners, including four women.
The sports event was organized by District Sports Officer Aamir Zaman with the support of the Directorate of Sports Khyber-Pakhtunkhwa and the district administration. Additional Deputy Commissioner Irfan Uddin inaugurated the festival as chief guest.
---
The festival featured a number of different sports and games, including tug-of-war, badminton, carom, volleyball, musical chairs, a musical show and a sack race. The competitions in each game were between the teams of prisoners and the prison staff.
The prison staff teams won the trophy in the tug-of-war and the carom competitions. However, the prisoners' team won the volleyball match by defeating the prison staff team. In musical chairs and sack race competitions, the prisoners' team won the trophies while the jail staff team finished runner-up.
In the closing ceremony, Chitral's deputy commissioner Anwarul Haq distributed trophies and prizes among the players.
In his address, he said that no child is born a criminal. They commit crimes after getting exposed to an adverse environment and society and land in jail.
He exhorted the prisoners that the purpose of their imprisonment here is to reform them so that when they get out of there, they will live a peaceful life and become useful citizens and refrain from committing any kind of crime in future.
Shields were also given to journalists Ishtiaq Ahmed and Gul Hamaad Farooqi for their excellent services in the field of journalism.
Talking to The High Asia Herald, District Sports Officer Aamir Zaman said that the main objective of organizing sports events for prisoners inside the jail was to engage them mentally and physically in healthy activities and reform them so that they could become useful citizens after getting freed from prison.
Jail Superintendent Usman Javed said, "these kinds of sporting opportunities and healthy activities were very important for prisoners," adding that this way, on the one hand, negative effects would disappear from their minds and at the same time they will live a healthy and productive life.
Deputy Commissioner Anwar-ul-Haq shared that the provincial government was starting a programme in all the jails across the province in which prisoners will be taught skills, crafts or any art to make them productive human beings to enable them to earn their livelihood.
"The purpose of keeping them in jail is not only punishment but to reform them so that they were able to earn their livelihood with honour." The inmates as well as the jail staff were very happy to participate in sports activities for the first time.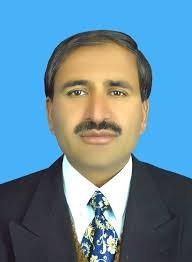 The writer is a Chitral-based journalist associated with The High Asia Media Group. He also contributes news reports and features to other media outlets as well.
---