---
News Desk
---
A top security official has been killed in a shoot-out with alleged drug and weapons traffickers along the Tajik-Afghan border, official sources said.
The regional authorities in Khorog city of Badakhshan autonomous province in a statement on Friday (April 28) said that the incident took place overnight in Tajikistan's southern city of Khorog.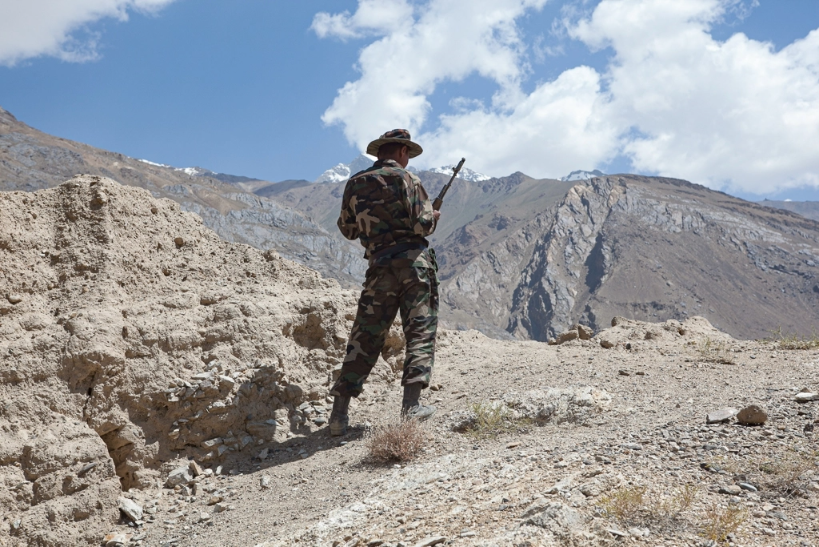 Citing the "Khorog" border unit's press center, the state-run news agency Khovar reported on Friday (April 28) that the country's security forces have foiled an attempt by a transnational armed group of drug smugglers to enter into the Gorno-Badakhshan Autonomous Region (GBAO).
The eight-member of transnational smugglers group, led by residents of Afghanistan's Badakhshan Province Dodikhudo, Nadir Shah, and Zabi reportedly crossed into the area in the Shughnan District with a large consignment of drugs as well as weapons and ammunition.  
When the security forces warned the smugglers to surrender, they opened fire and escaped to Afghanistan. The security forces opened fire and killed three of their Tajik accomplices, the official report said.
"The smugglers left behind a huge quantity of narcotics, weapons, and ammunition, and fled to the Afghan territory," Khovar reported, citing the border unit's press centre.  
Three accomplices of the smugglers – Emin Domullojonov, 41, a resident of the city of Buston in Sughd province, Nido Saidmanzarov, 30, a resident of the city of Khujand in Sughd province and Navras Saidmursalov, 36, resident of Shughnan district — were reportedly detained at the scene.
The border forces also found 45 kilograms of heroin, one Kalashnikov assault rifle, four Kalashnikov magazines, 74 bullets, one special night vision device, and $10,000.  
"Unfortunately, one Tajik serviceman was killed in a shootout with Afghan smugglers, Khovar added.
Meanwhile, Radio Liberty's Tajik Service, known locally as Radio Ozodi, citing two separate sources, reported on April 28 that the chief of the State Committee for National Security (SCNS)'s office in GBAO's capital, Khorog, Komron Rajabzoda, has been killed "during the operation by unidentified persons." 
In a separate incident, the SCNS's public relations centre said on April 26 that Tajik security forces had killed two people who belonged to "an international terrorist organization" near the Afghan border.
The incident occurred near Dashti Yazgulom village in Vanj district of the Gorno-Badakhshan Autonomous Region, the SCNS said in a statement, without identifying the individuals or the group they allegedly belonged to.
Khovar cited the SCNS Public Relations Center as saying that two alleged terrorists were killed after they illegally crossed the border river and entered the country "with the intention of committing a terrorist act and were killed by law enforcement agencies." Weapons, ammunition, and grenades were seized, the statement said, without giving further details.
Two assault rifles Kalashnikov, two foreign-made pistols, eight hand grenades, twelve magazines of bullets, nineteen packages of explosives, two special means of communication, and mobile phones were reportedly found at the scene of the incident.  
Criminal proceedings have been instituted over this incident. Search and investigations are underway to identify the terrorists and their accomplices, the statement said.–RL/AP