---
---
Dr Sabit Rahim, the first PhD in economics and an educationist from Gilgit-Baltistan passed away on Tuesday (May 23, 2023), at the age of 82 leaving behind family members, friends, and hundreds of students to mourn his death.
With his passing a remarkable legacy of passion for seeking knowledge and sharing with others has come to an end. His journey, spanning decades, was filled with extraordinary achievements and a profound commitment to intellectual pursuits.
Life and Services
Born on 15th April 1941 in Ishkomen Valley of Ghizer District, Dr Rahim was driven by a passion for knowledge from an early age. He embarked on his academic journey with great determination, eventually earning a PhD in Economics from the State University of New York in the United States. Equipped with a wealth of knowledge and a burning desire to make a difference, he returned to his homeland and made significant contributions in the field of education and the social sector.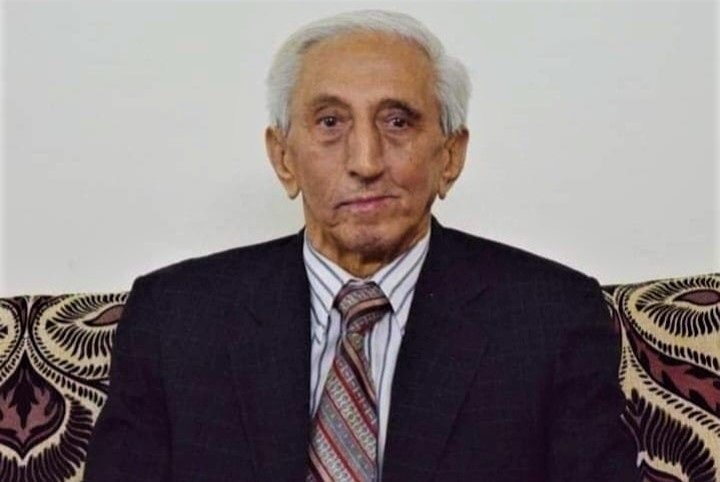 ---
Dr Rahim started his academic career as a lecturer in Economics at Degree College Gilgit in the 70s where he taught countless students and inspired them with his profound understanding of economic principles. Many of them acknowledge his influence in their own academic and professional journeys.
After his teaching stint, Dr Rahim transitioned into a distinguished career in public service. He served as an economic advisor at the Planning Commission, Islamabad. Even after his retirement, he continued to share his knowledge with those who sought his guidance. Dr Rahim remained actively engaged in teaching. He joined Preston University, Islamabad, as a professor of economics and served till 2019.
He had a keen interest in the region's economic and political developments and would often express his views and insights through various online platforms and blogs. His comments and analyses on economic matters demonstrated his unwavering commitment to the well-being of his community, even in the twilight years of his life.
Beyond his professional accomplishments, Dr Rahim will be remembered for his gentle demeanor, humility, and willingness to help others. His desire to continue contributing through consultancies in impact evaluation and research demonstrated his unyielding dedication to his field and his unwavering commitment to the betterment of society. Those who had the privilege of interacting with him found solace in his wisdom and kindness. I would always feel honored to have his email in my inbox sharing his CV with me.
Dr Rahim's departure is mourned not only by his family and friends but also by the countless individuals whose lives he touched through his teachings, research, and public service. His intellectual brilliance, passion for economics, and commitment to education have left an indelible mark, inspiring numerous young economists, and educators to follow in his footsteps.
While the journey of his mortal life has come to an end, his legacy will continue to live on in the hearts and minds of all those who had the privilege of knowing him.
Naveed Hussain is a researcher and economist based in Islamabad. He likes to play with quantitative and qualitative data along with having a profound interest in news and views from the social development sector. He contributes essays on social and political issues to various blogs in Urdu and English.