---
Simone de Beauvoir was a prominent French existentialist philosopher, writer, and feminist theorist. Her book, 'The Second Sex' remains a seminal work in feminist theory, challenging societal norms and providing a powerful critique of gender inequality
---
---
---
---
---
---
Simone de Beauvoir was a prominent French existentialist philosopher, writer, and feminist theorist who left an indelible mark on the 20th-century intellectual landscape. Her groundbreaking book, "The Second Sex," published in 1949, challenged prevailing notions about gender, patriarchy, and women's roles in society. This discussion aims to delve into the life and contributions of Simone de Beauvoir, as well as explore the key ideas presented in her seminal work.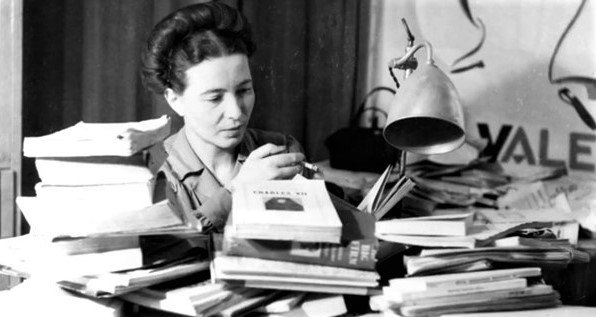 Biography of Simone de Beauvoir
Born on January 9, 1908, in Paris, France, Simone de Beauvoir grew up in an upper-middle-class family. She excelled academically and attended the prestigious Sorbonne, where she studied philosophy. During her time at university, de Beauvoir encountered Jean-Paul Sartre, who would become her lifelong partner and intellectual collaborator. Together, they formed the foundation of existentialism, a philosophical movement that emphasizes individual freedom and personal responsibility.
The Second Sex
"The Second Sex" is arguably Simone de Beauvoir's most influential work. In this groundbreaking book, de Beauvoir examined the social, historical, and cultural constructs that perpetuate the subordination of women. She analyzed the ways in which biological differences between the sexes have been used to justify women's inferior position in society. De Beauvoir argued that women have historically been defined and confined by their relationship to men, which has limited their autonomy, opportunities, and self-realization.
Key Themes in "The Second Sex"
a) Gender as a Social Construct: De Beauvoir challenged the notion that gender differences were solely rooted in biology. She argued that gender is primarily a social construct imposed upon individuals, shaping their behaviors, expectations, and opportunities. By critiquing the dichotomy of "masculine" and "feminine," de Beauvoir aimed to dismantle the idea that certain qualities or roles are inherently tied to specific genders.
b) The Myth of Womanhood: De Beauvoir examined and dismantled the notion of an essential "feminine nature." She argued that women are not born with predetermined characteristics but rather shaped by societal expectations and norms. By rejecting the notion of a fixed feminine essence, de Beauvoir advocated for women's liberation from traditional gender roles and the freedom to define themselves beyond societal constraints.
c) The Problem of Otherness: De Beauvoir introduced the concept of "Otherness" to describe women's position in society. She argued that women have historically been cast as the "Other," defined in relation to men, and positioned as second-class citizens. This concept of Otherness has perpetuated gender inequality and limited women's opportunities for self-determination and agency.
Impact and Legacy
"The Second Sex" sparked a feminist awakening, challenging established norms and inspiring generations of women to question and challenge gender inequality. De Beauvoir's work laid the groundwork for feminist theory and activism, influencing subsequent feminist thinkers and movements. Her ideas continue to resonate and shape discussions surrounding gender, equality, and women's rights to this day.
Conclusion
Simone de Beauvoir's 'The Second Sex' remains a seminal work in feminist theory, challenging societal norms and providing a powerful critique of gender inequality. Through her analysis of the social and cultural constructs that perpetuate women's subordination, de Beauvoir paved the way for future generations of feminists to challenge the rusted culture of putting women muted.–Courtesy: Sindh Courier
---
---
---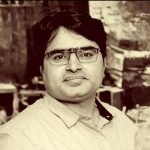 Shoukat Lohar is an assistant professor in English at Mehran University of Engineering and Technology Jamshoro, Sindh. He can be reached at [email protected]