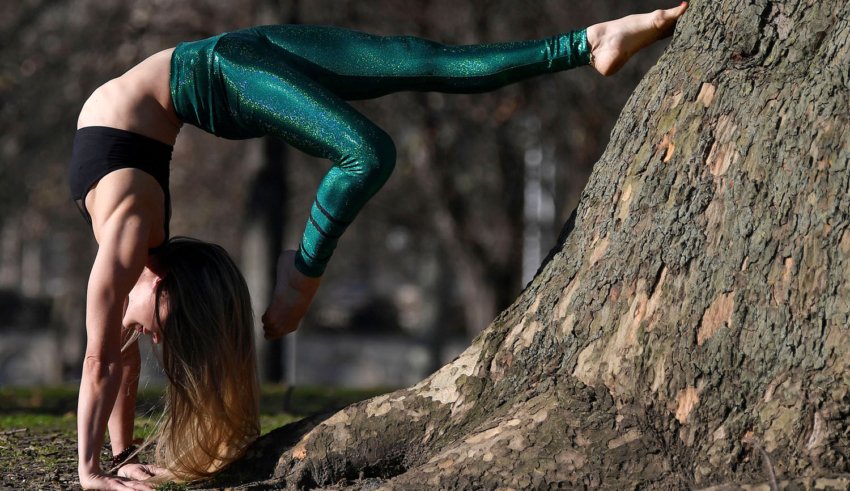 A woman practices yoga in the sun in St James's Park in London, Britain, February 25, 2019. REUTERS/Toby Melville - RC17190E1410
ALAN TAYLOR
---
As the Northern Hemisphere begins to warm once more and the spring equinox has passed, flowers and trees finally appear to be in bloom—especially in California, blessed by a very wet winter. Gathered here today is a small collection of images from the past few weeks from North America, Asia, and Europe, of poppies, sunshine, and cherry blossoms—surely signs of warmer days to come.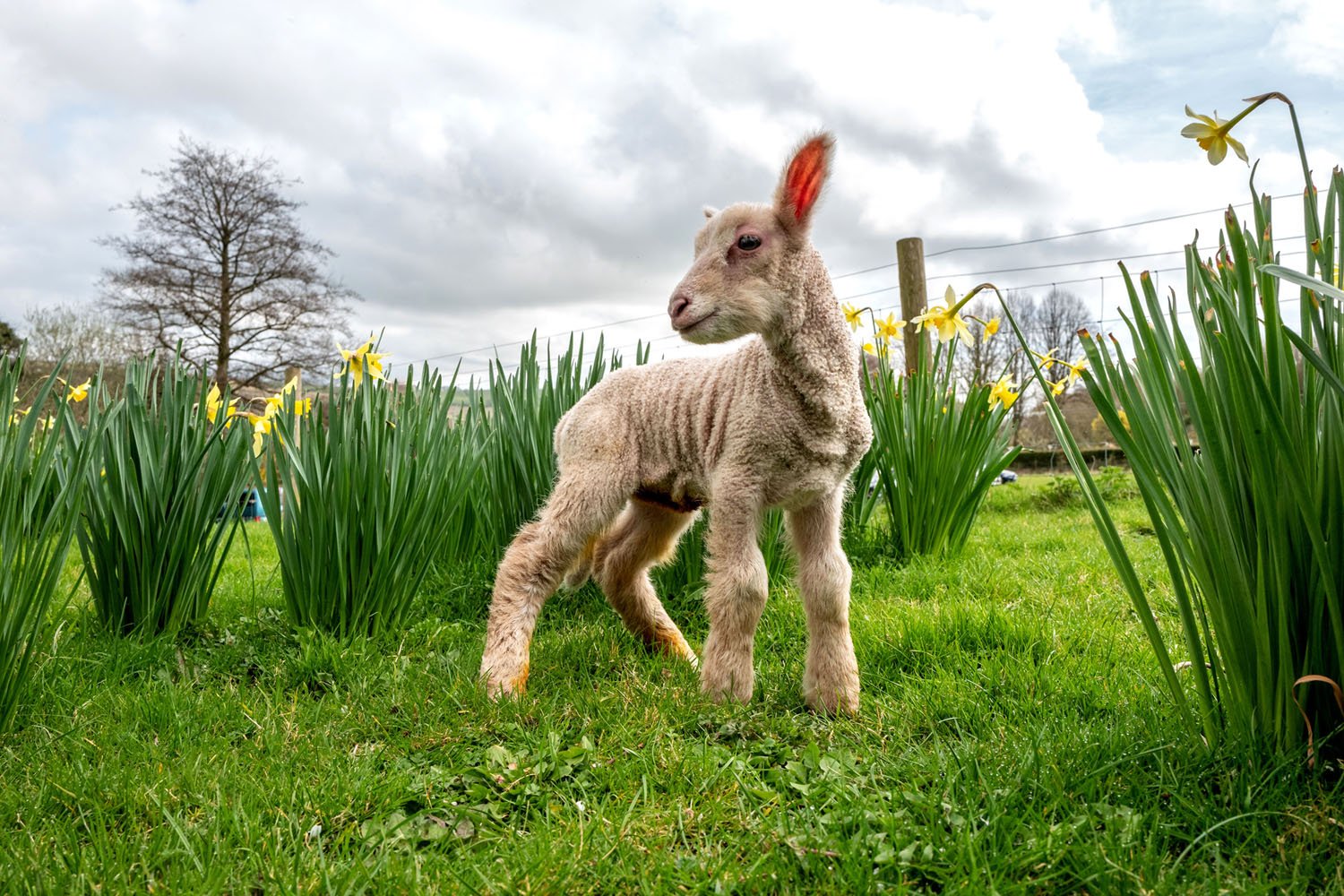 4. A series of winter rain storms have helped turn the hillsides and pastures green as viewed on March 12, 2019, near Santa Ynez, California. Because of its proximity to Southern California and Los Angeles population centers, combined with a Mediterranean climate, the coastal regions of Santa Barbara have become a popular weekend wine getaway destination for millions of tourists each year. (Photo by George Rose/Getty Images)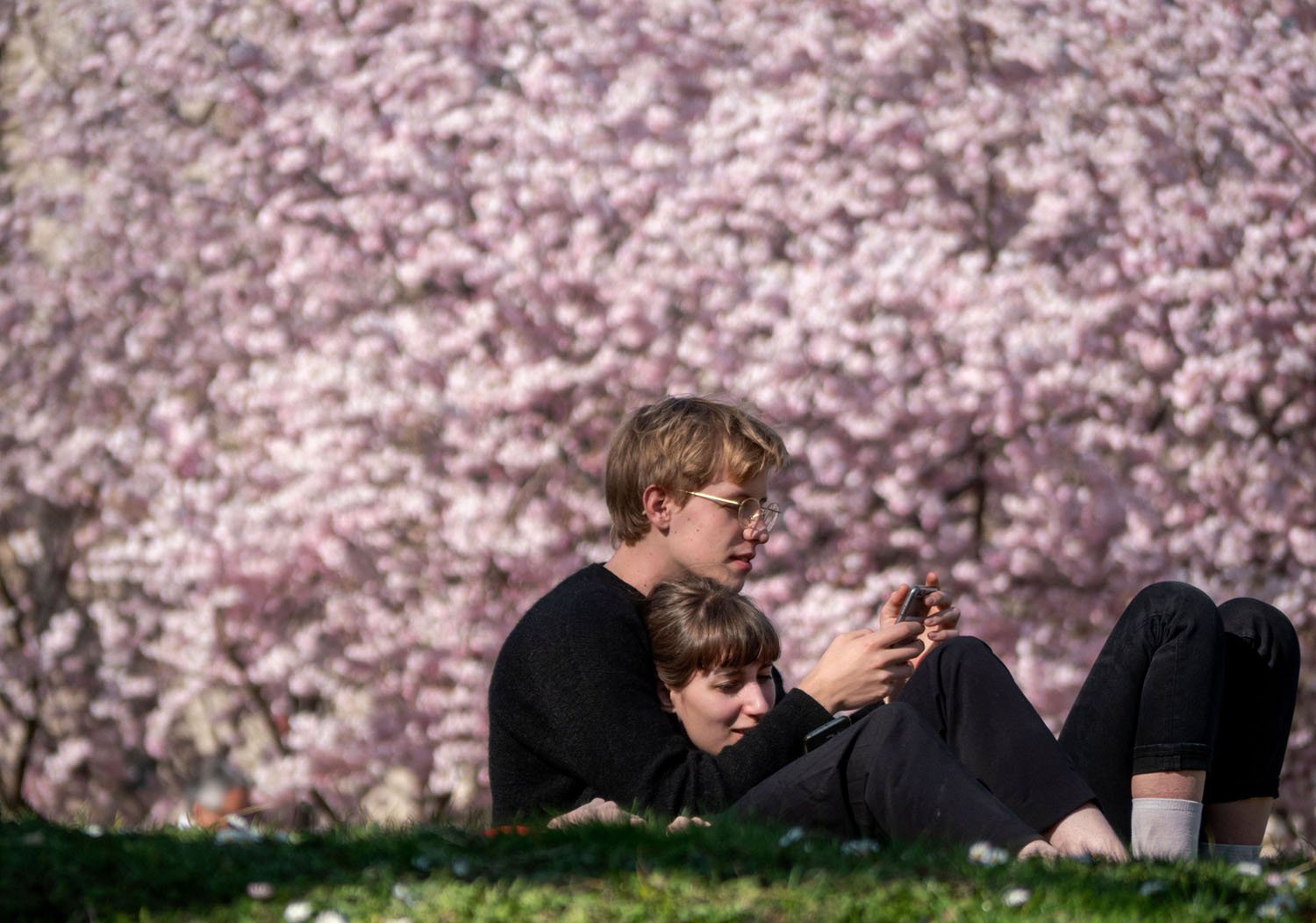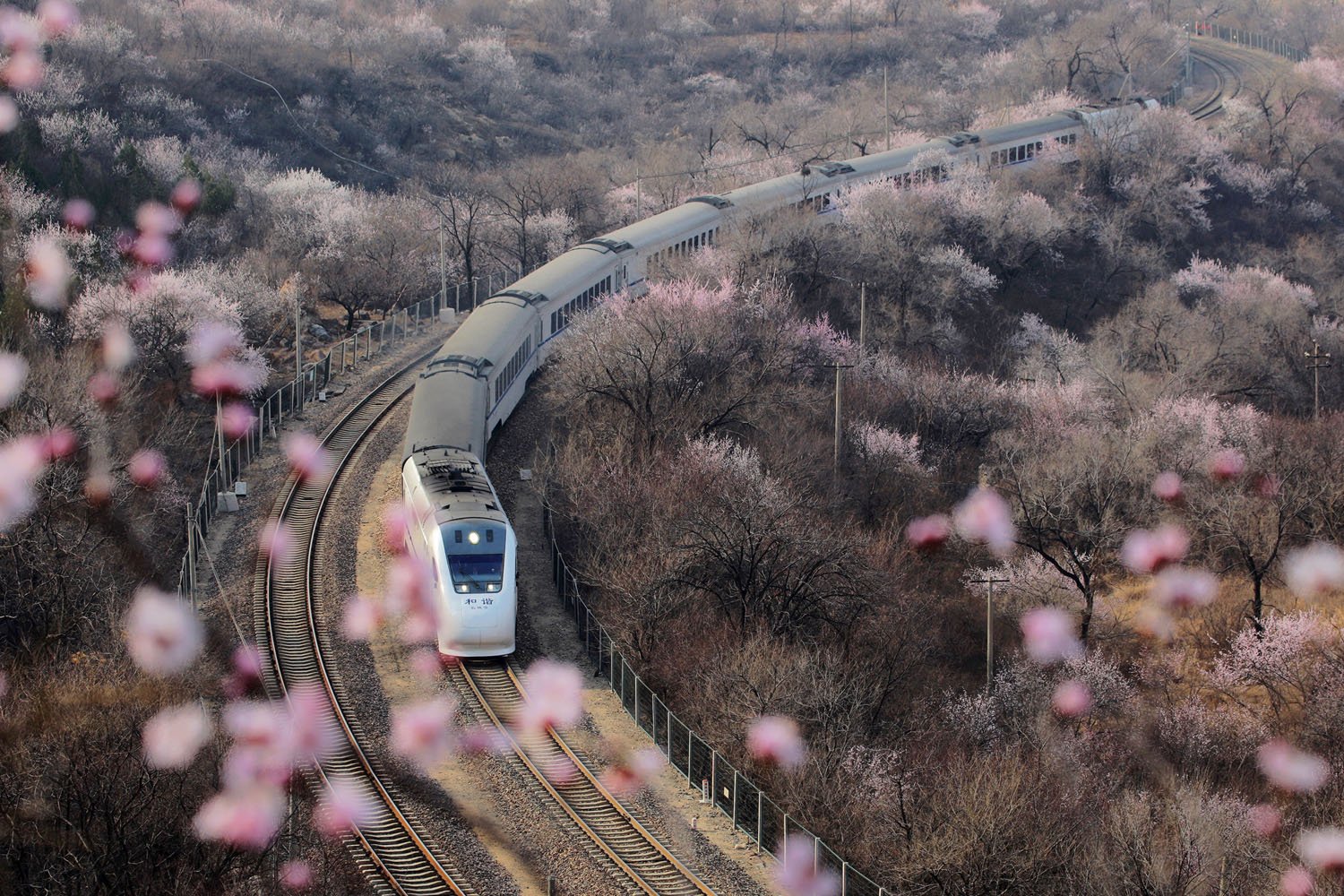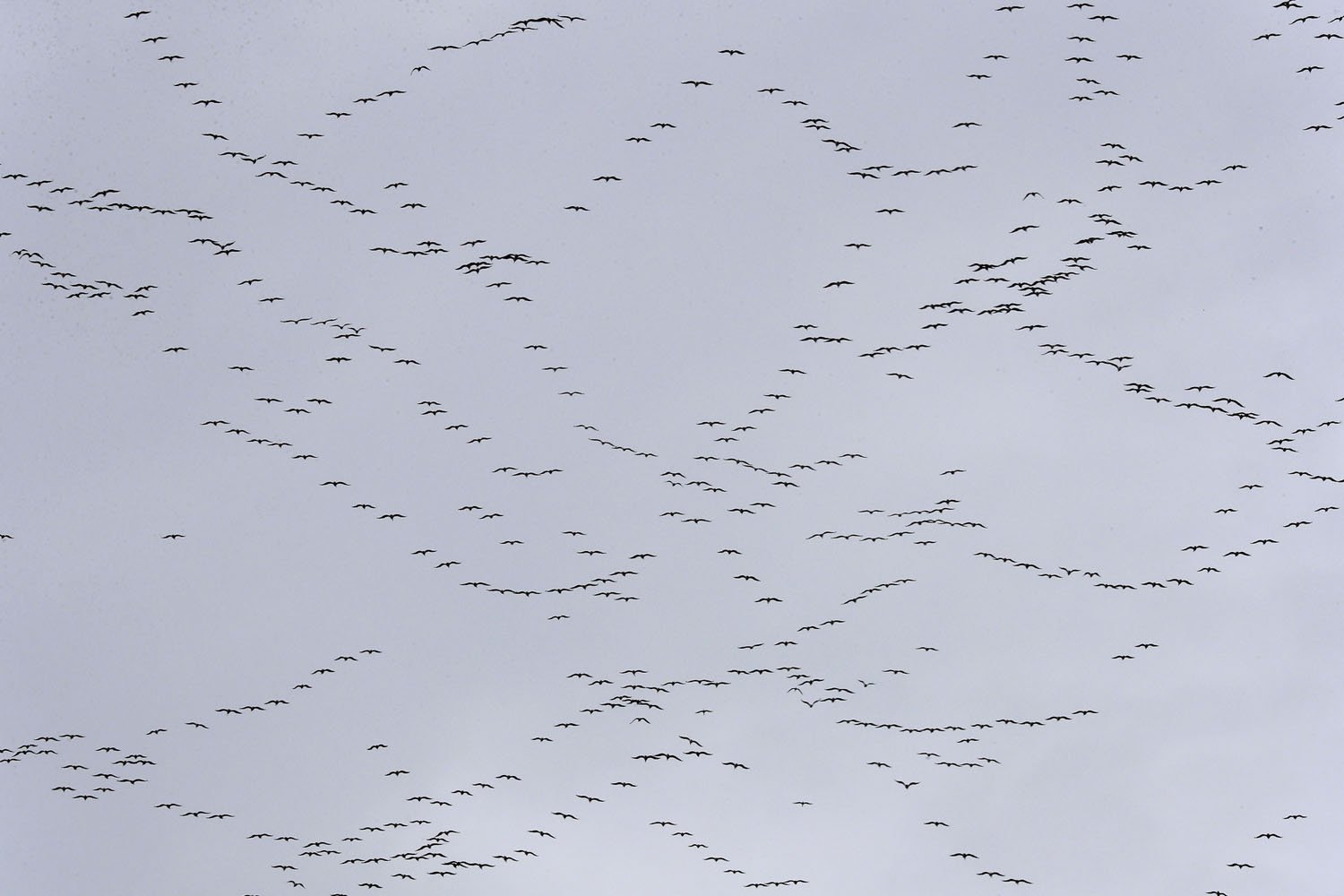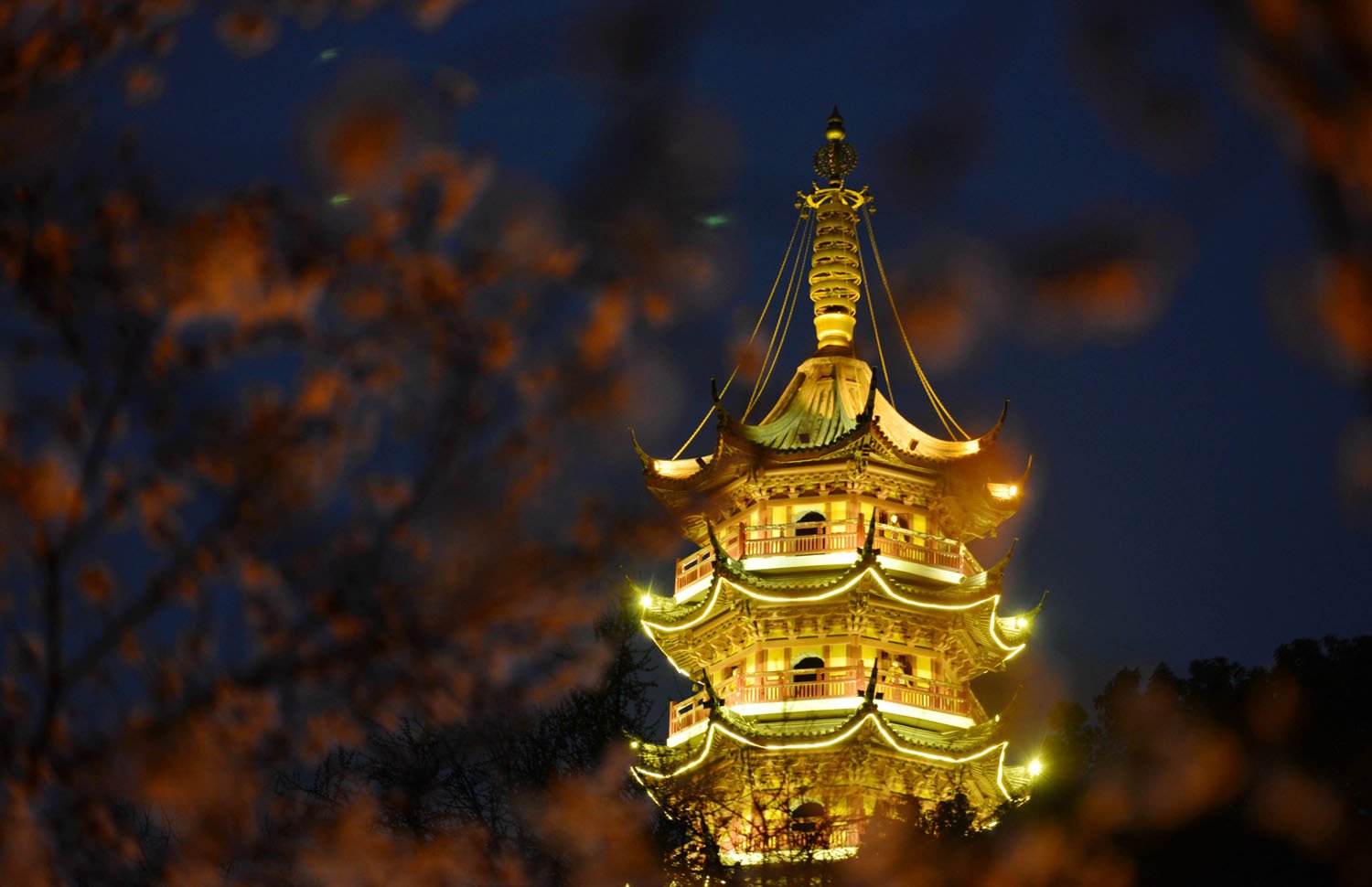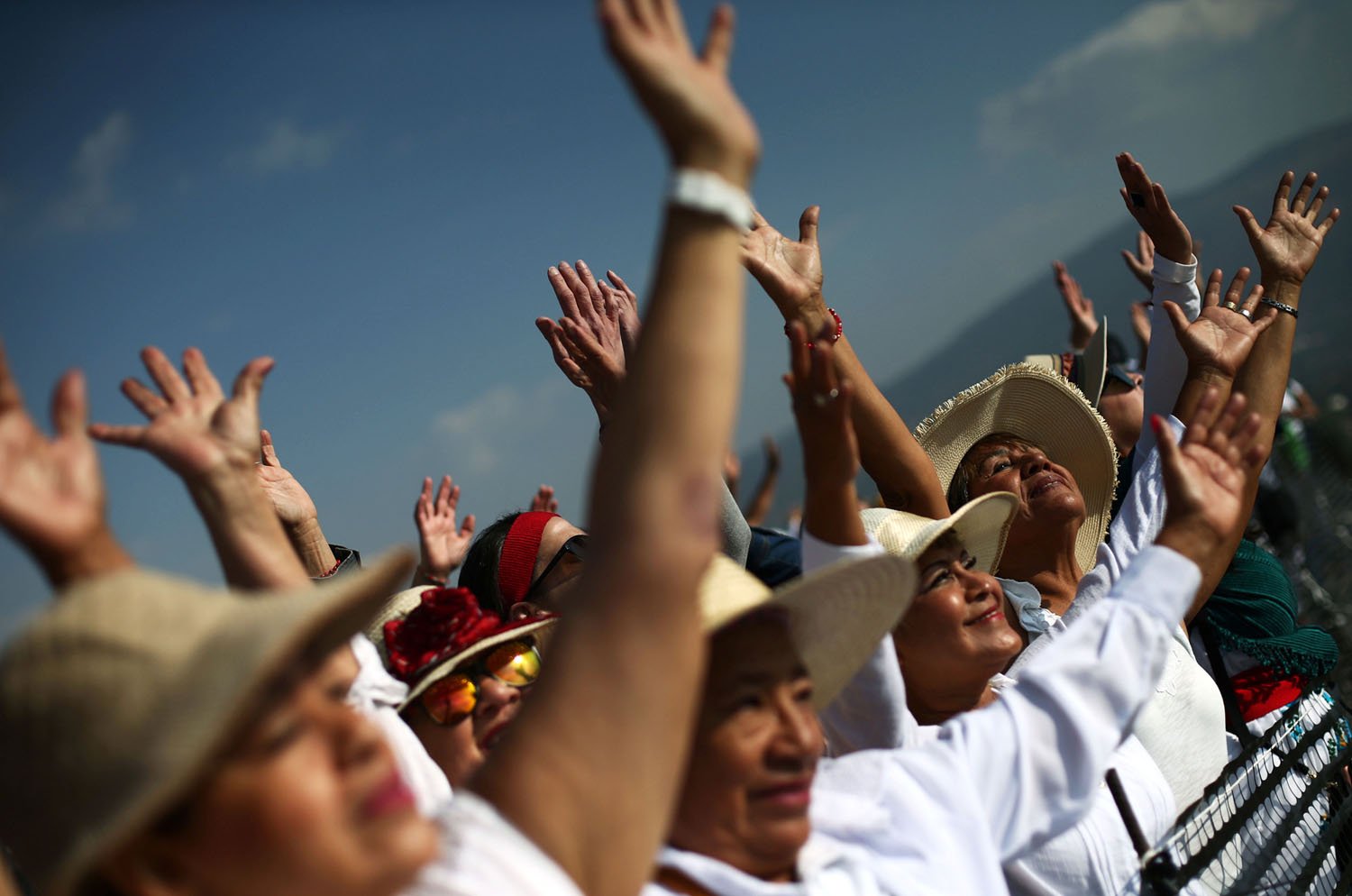 13. Illuminated Cherry blossom trees are seen at the Meguro River on March 28, 2019 in Tokyo, Japan. The blossom is deeply symbolic in Japan, it only lasts for around one week and marks the beginning of spring. It is claimed that the short-lived existence of the blossom taps into a long-held appreciation of the beauty of the fleeting nature of life, as echoed across the nation's cultural heritage. (Photo by Takashi Aoyama/Getty Images)

14. People pose for a picture among wildflowers in bloom Monday, March 18, 2019, in Lake Elsinore, Calif. 

(AP Photo/Gregory Bull)

About 150,000 people flocked over the weekend to see this year's rain-fed flaming orange patches of poppies lighting up the hillsides near Lake Elsinore, a city of about 60,000 residents. The crowds became so bad Sunday that Lake Elsinore officials closed access to poppy-blanketed Walker Canyon. By Monday the #poppyshutdown announced by the city on Twitter was over and the road to the canyon was re-opened.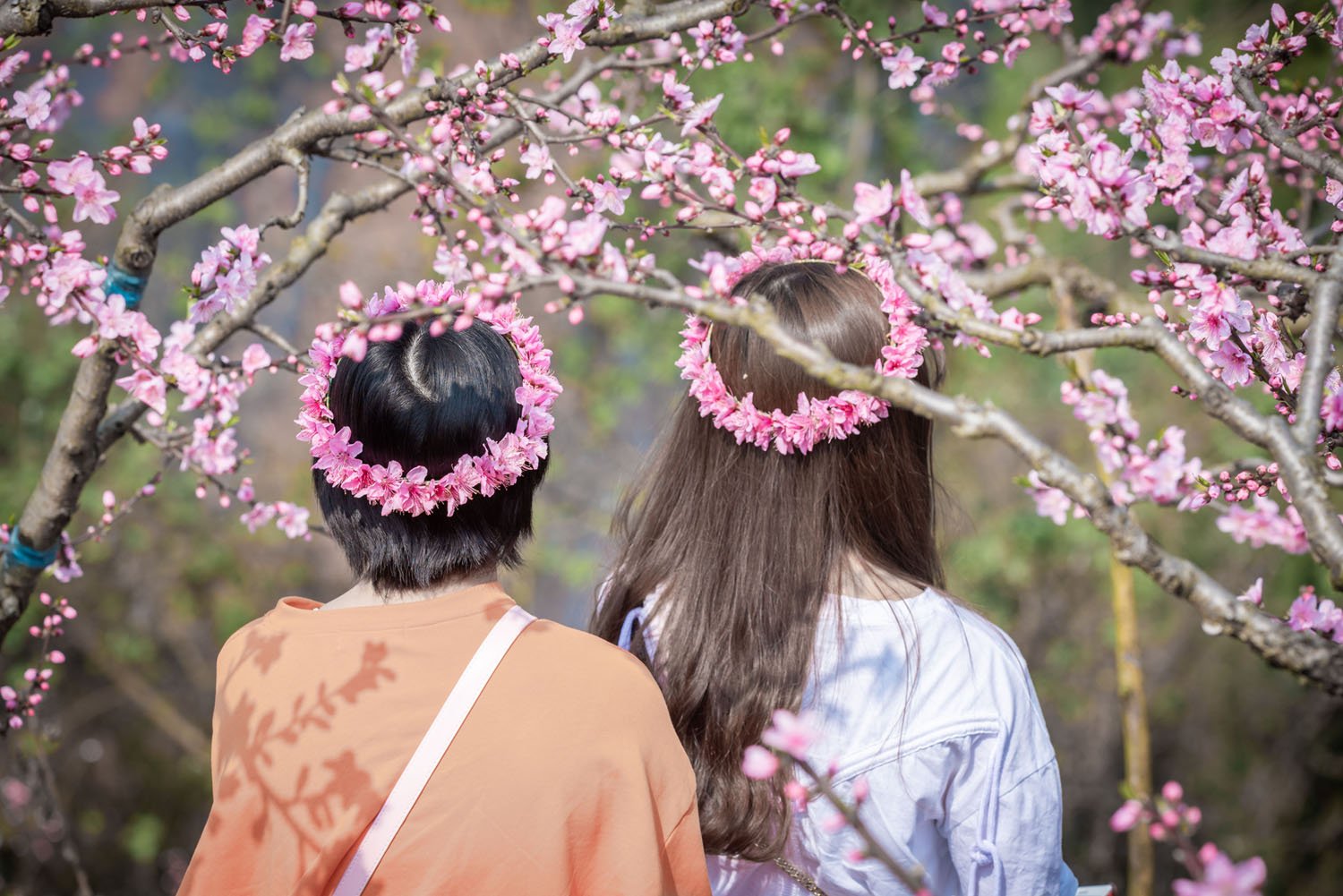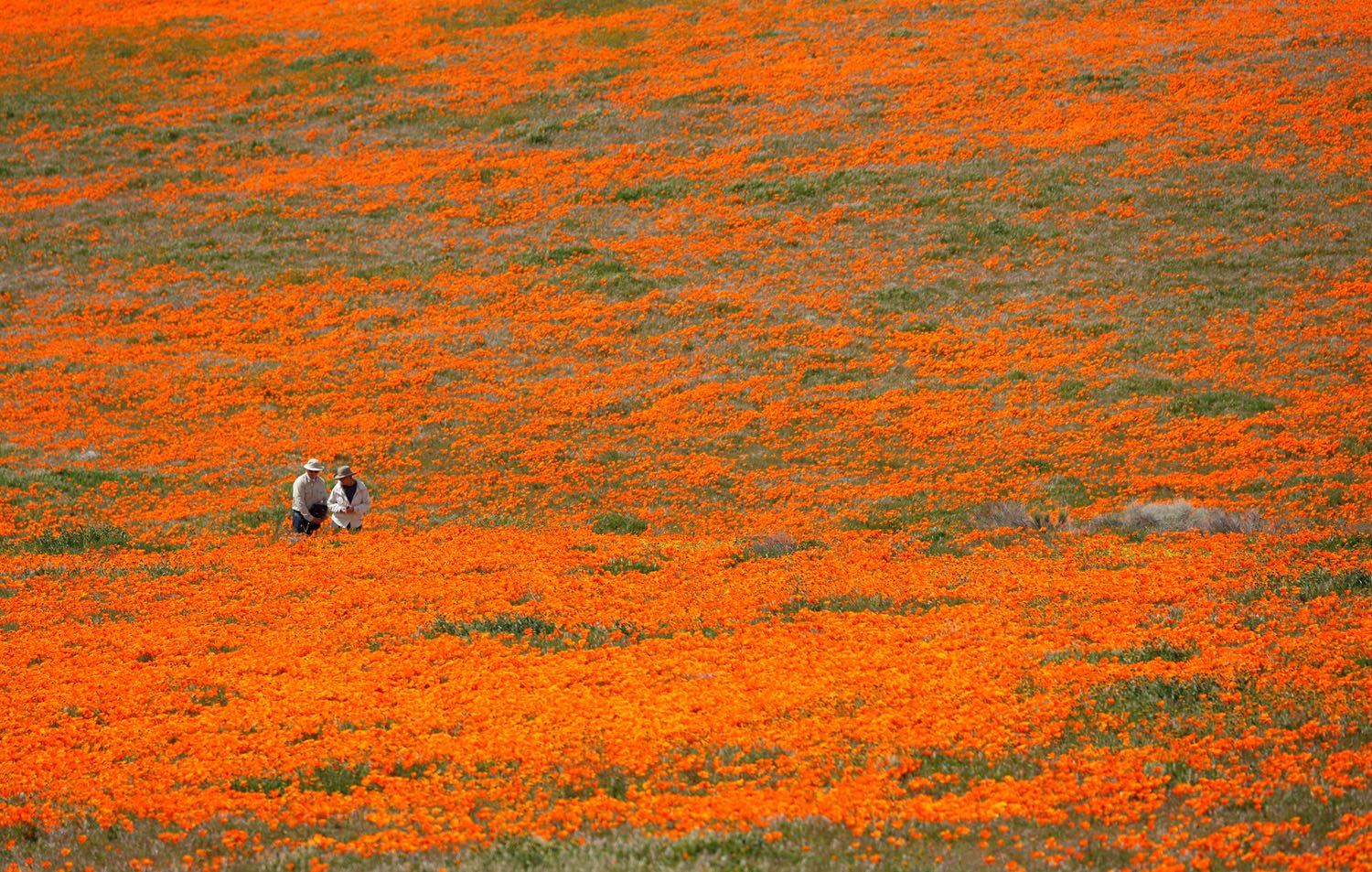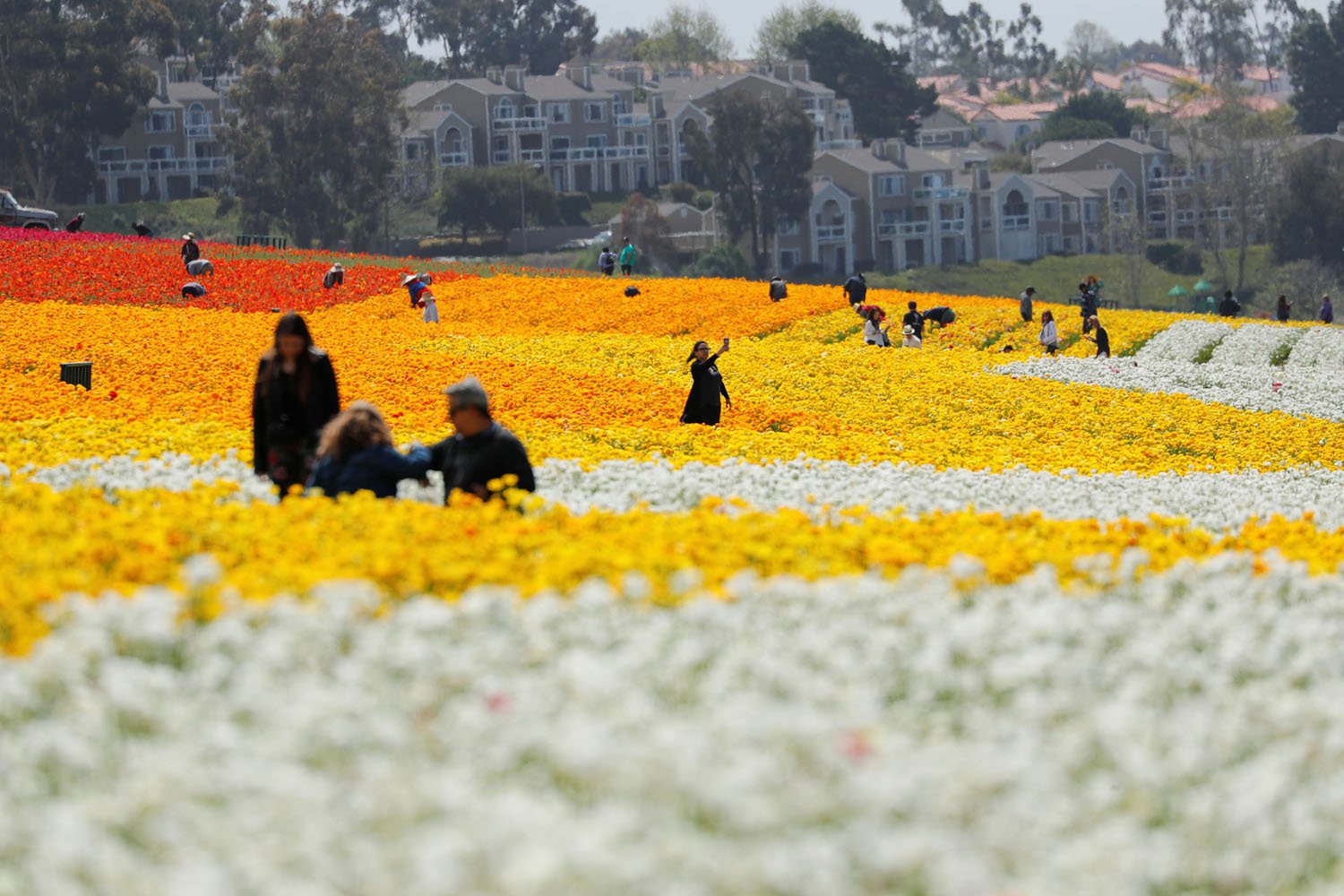 17. A women poses for a selfie in the middle of the Flower Fields at Carlsbad Ranch, nearly 50 acres of blooming giant Tecolote ranunculus flowers in Carlsbad, California, U.S., March 21, 2019. REUTERS/Mike Blake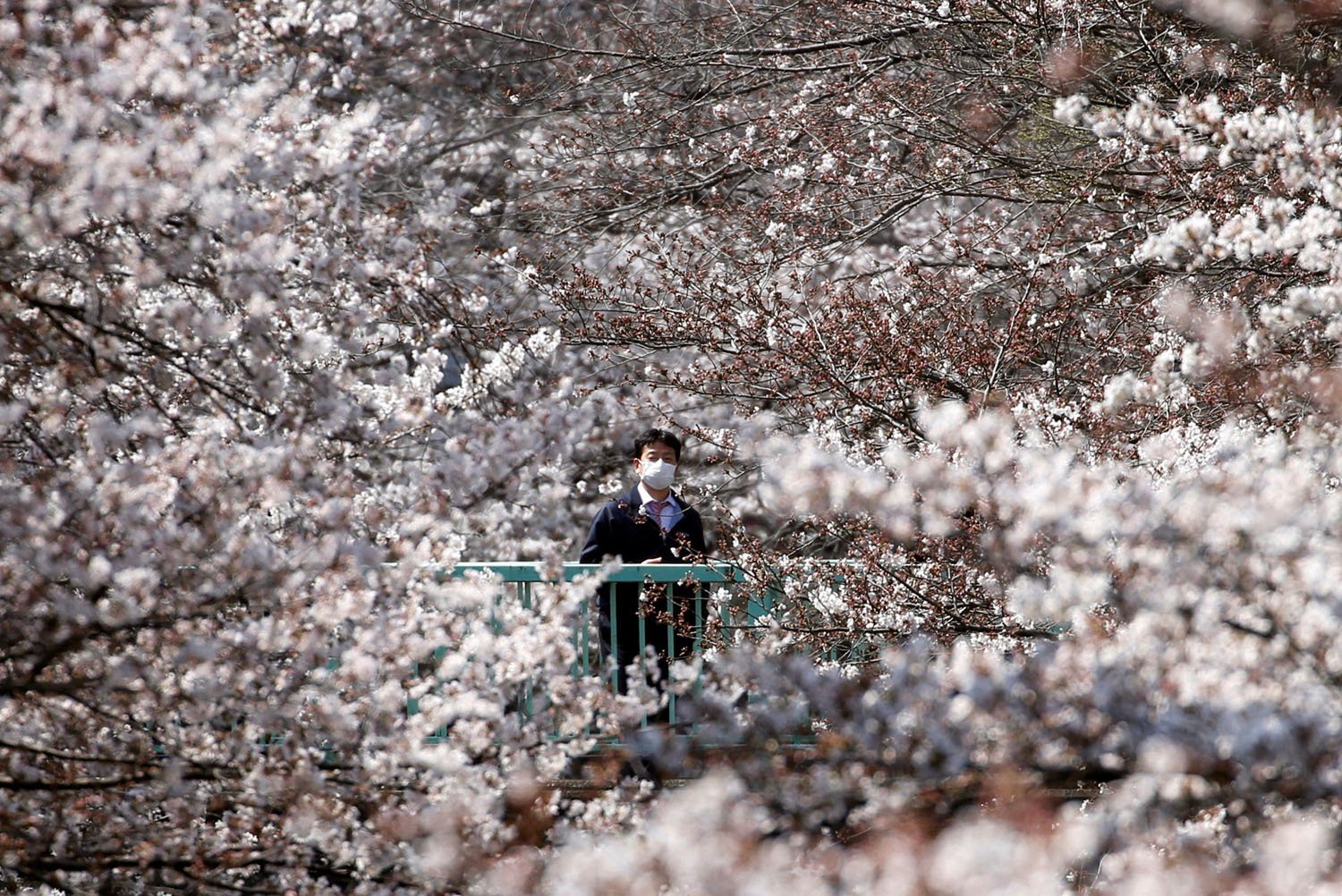 Courtesy: The Atlantic