Experts, academics and government representatives have called for sustainable exploration of mineral deposits and safeguarding the interests of indigenous communities and environment.
They discussed the environmental and economic challenges in mining sector at a roundtable conference organised by the University of Central Asia's Institute of Public Policy and Administration (IPPA) of the Graduate School of Development in Bishkek, the capital city of Kyrgyzstan the other day.

The representatives of state agencies, mining companies, experts and researchers, as well as international organisations and institutions discussed the current situation of the mining sector in Kyrgyzstan.
"The key challenge of the Kyrgyz government in the mining sector is to ensure balance between an environmental and economic agenda," said Kemel Toktomushev, Research Fellow at the institute.
"It should be addressed in the context of the local communities with respect to exploitation of local deposits by Chinese companies," he noted.
Conflicts will rise, unless there is a mechanism which takes into account the interests of all stakeholders, he suggested.
Karybek Ibrayev, Deputy Chairman, State Committee for Industry, Energy, and Subsoil Use made a presentation on "Mining and subsoil use in Kyrgyzstan".
Representatives from UCA and Oxford University gave presentations on the "Gobi Framework for Sustainable Partnerships" project.
The two-and-a-half-year collaborative project between the two universities and the Independent Research Institute of Mongolia aims at suggesting a model for sustainable exploration of mineral deposits for Kyrgyzstan and Tajikistan.

It builds on the experience of Mongolia, and helps minimise negative impacts of the large infrastructure-related projects of the Chinese ambitious "One Road, One Belt" initiative.
Funded by the UK's Economic and Social Research Council (ESRC) and Global Challenges Research Fund (GCRF), the project will develop a framework for sustainable infrastructure development to promote inclusive economic development and social welfare in the context of Chinese mega infrastructure initiatives in Mongolia, Kyrgyzstan and Tajikistan.
The objective of the study was to explore how foreign mining companies can better work to advance indigenous governance and sustainable socioeconomic development.
Corporate greed and overexploitation of mineral resources by big corporations has not only disturbed the environment and the mother nature but also made indigenous people vulnerable leading to conflicts in a number of countries.
Mining in the Kyrgyzstan remains a sensitive area, and major investors must consider both politics and economics when determining whether to enter the local market.
The country is home to a plethora of minerals, including gold, iron, copper, coal, and antimony.
The economic output of the Kumtor gold mine is greater than all other mines in the country combined. It produces 10-23 metric tons of gold per year. In operation since 1996, it has estimated proven and probable "contained gold" reserves of 114 metric tons. Kyrgyzstan owns approximately 30% of the shares of Centerra Gold, the Canadian parent of Kumtor.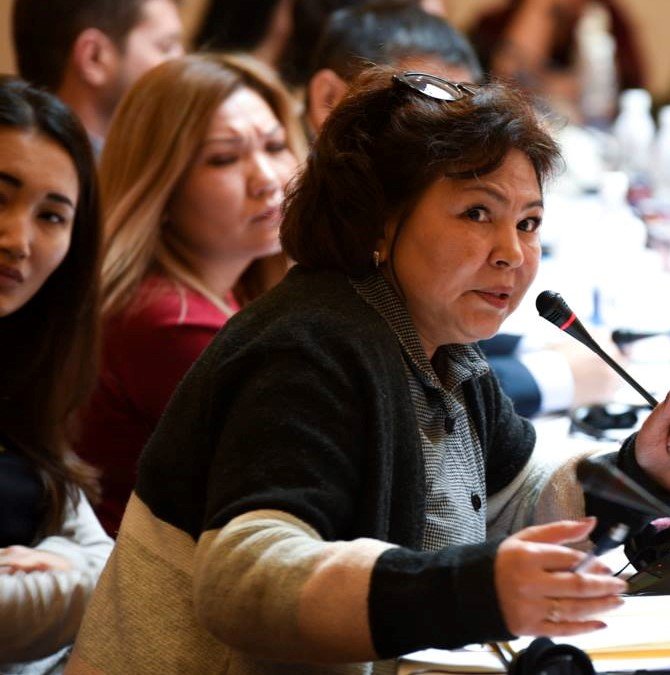 The macroeconomic impact of the Kumtor mine is substantial, comprising a significant share of the industrial sector and 8-10% of GDP.
The government has worked hard to improve transparency in the sector, but it has a long way to go before meeting international standards.
Kyrgyzstan's membership in the Extractives Industry Transparency Initiative (EITI) was suspended in 2017 for inadequate progress overall in implementing standard, citing a need for improvement in terms of disclosure of information related to the extractive sector.
Kumtor has been a politically sensitive topic in the Kyrgyzstan since the company's inception, and local communities often protest proposed new mining sites.
International organisations and UN declaration on rights of indigenous people stresses on engaging with and obtaining indigenous peoples free, prior and informed consent before giving permission for mining exploration.
The rights, interests, special connections to lands and waters, and perspectives of indigenous peoples must be respected where mining projects are to be located on lands traditionally owned by or under customary use of indigenous peoples.
Corporations must adopt and apply engagement and consultation processes that ensure the meaningful participation of indigenous communities in decision making.