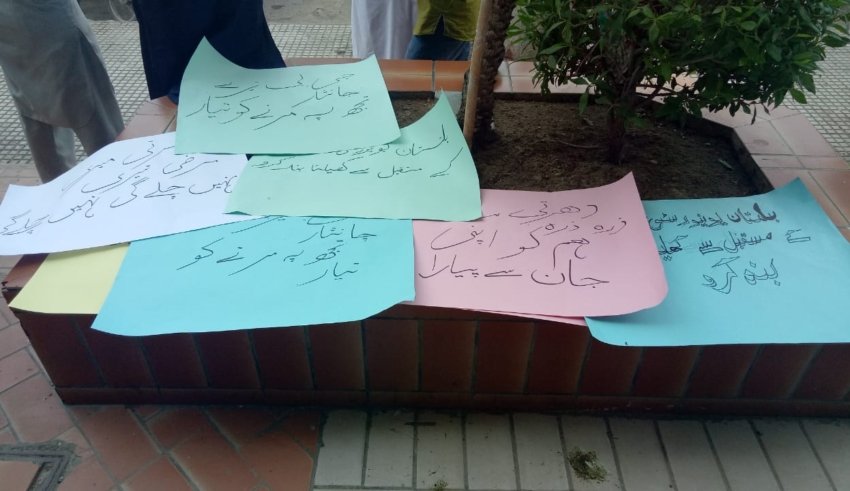 GBYA, 'Save GB Movement' activists seek an end to occupation of community lands, resources by state under the pretext of development and security, demarcation of borders, release of political prisoners
Karachi, July 21: The youth of Gilgit-Baltistan held a protest outside Karachi Press Club on Sunday against Ghizer incident, land grabbing in the region, and violation of its borders.
A large number of youth, students and civil society activists from almost all districts of Gilgit-Baltistan participated in the protest.
The protesters were holding placards and banners, inscribed with slogans such as "stop incursions in border areas", 'no to occupation of public land and natural resources by state organs' and 'release Baba Jan, Iftikhar Karbalai and other political prisoners'.
The protest rally was organised by the Gilgit-Baltistan Youth Alliance and the 'Save Gilgit-Baltistan Movement'.
In a statement distributed on the occasion by the organisers said, "the incursion into Handrap in Ghizer District last Wednesday and laying claim over the valley by an influential man from Kandial Kohistan was not the first incident, nor can it be the last one. It is part of the same state policy of illegal occupation of GB' land and resources in different districts, reducing its area rom 84,000 square mile in 1947 to 28,000 sq miles today. Kohistan and Chitral were annexed Khyber-Pakhtunkhwa, Aksai Chin was handed over to China, Ladakh and Kargil were separated from us; there are disputes over Shandur, Bhasha, Basari and Phandar between KP and BP. Occupation of public land in Baltistan division continues."
Addressing the protesters Darel Students Federation chairman Qari Farooq Dareli said: "Gone of the days when the rulers used to divide us on ethnic and sectarian lines. Now we are determined to get united for the rights of Gilgit-Baltistan. "
He said that various myths and stereotypes have been created about the people of Diamer. "Diamer is very peaceful valley and people are friendly. We invite you to visit us, see our hospitality, and feel the desire for peace in our people," Mr Farooq said.
On behalf of the people of Darel and Tangir, I extend full support to the people of Handrap; we are standing with you in this hour of trouble," Mr Farooq assured.
The National Students Federation leader, Ehtesham Khan, in his speech explained about the social contract between state and citizens. People pay taxes and the state in lieu ensures protection of life and property and other rights of the people.
Unfortunately, the state is taking tax but has miserably failed to protect people. Neither it gives us basic rights nor can protect our lives. Ehtesham spoke about state repression and said, "Our youth are harassed and victimised put behind bars for raising their voices on social media against the colonial system".
All Baltistan Movement leader Syed Sajid Hussain in his speech condemned the Handrap incident and said "it is part of the state policy.
Sher Bahadur of Karakoram National Front (KNM) demanded reclaiming of GB's lost land and redemarcation of its borders as per the UN resolutions.
The speakers urged the local people to not to facilitate any outsider in buying land or doing business in Ghizer. It is not just an issue of land but our survival. GB's demography is being altered deliberately and we are facing Palestine-like situation. If this process continued one day we will be turned into a minority in our own land," they cautioned.
The speakers reiterated their support for the four-point charter of demand of the people of Ghizer and asked the government to fulfil them immediately, otherwise they will extend their protest to other cities. The Save Gilgit-Baltistan Movement will announce the next line of action soon.
The demonstrators also chanted slogans in favour of their demands, seeking release of the AWPGB leader Baba Jan and others, an end to land grabbing near Attaabad lake and other areas of Hunza and Gojal and land for Baltistan University campus.
The people of Ghizer and Handrap have been protesting the kidnapping at gun point of four youths from upper pastures by over 30 armed men of Afreen Malik an influential person of Kandial Gabral in Kohistan on Wednesday last. The four kidnapped youth were rescued from the custody of the suspect and sent to jail in Dasu after filing a case under arms act against them by the Kohistan police.
This prompted a strong protest from the people in Ghizer, Skardu and other cities. Protesters marched from Phandar to Gupis and staged a sit-in there until their demands are met.
The protesters will march towards Gahkuch, district headquarters of Ghizer district, on July 22 and proceed to Gilgit if their demands were not accepted.
---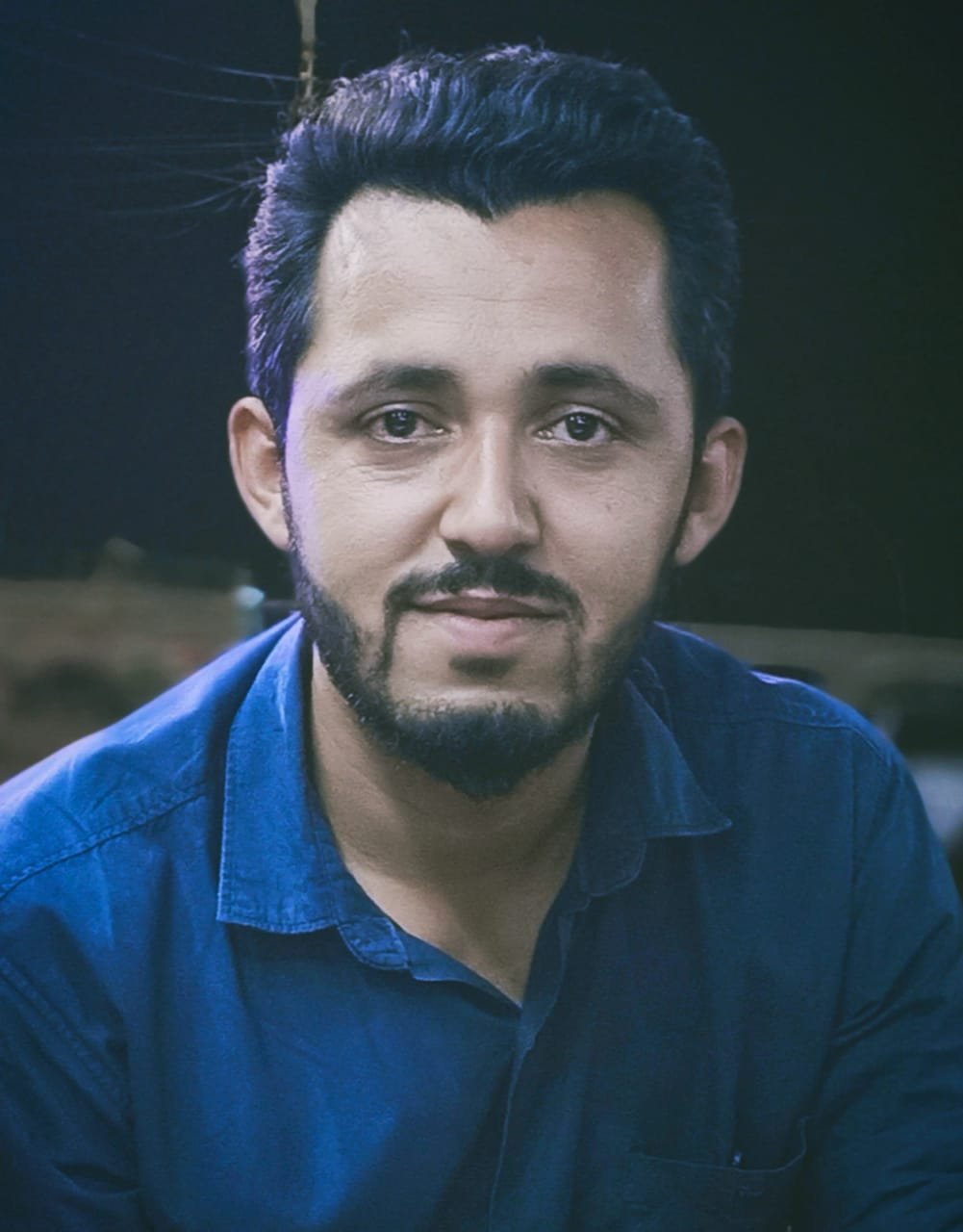 Anayat Baig is Bureau Chief of The High Asia Herald & Baam-e-Dunya, Karachi