Nirmal 'Nims' Purja and Mingma David Sherpa at the base camp before heading for G1 and G2 summit. Photo Courtesy: Mingma David Sherpa
He plans to climb remaining three peaks of above 8,000 meters in next four months to break previous world record for climbing all 14 peaks in eight years
Islamabad: Nepali mountaineer Nirma Purja has set a new record by climbing all five of Pakistan's highest mountain peaks above 8,000 metres — – K2 (the second highest mountain in the world), Nanga Parbat, Broad Peak and Gasherbrum I and II– in just 23 days, the media reported on Sunday.
Nirmal Purja, 35, has now set his sights on breaking the world record for climbing all 14 peaks above 8,000 metres in eight years. He plans to achieve his goal by climbing three peaks — two in Tibet and one in Nepal — in seven months.
Before coming to Pakistan, Mr Purja had climbed six 8,000-ers in Nepal in 31 days.  He stood on the top of Annapurna on April 23.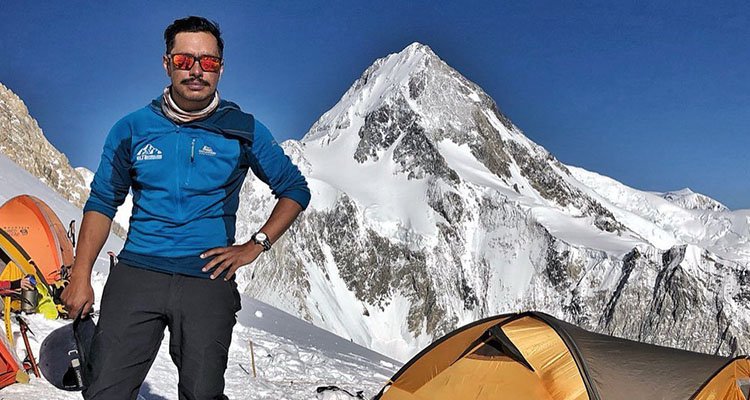 Earlier, Purja, a former British Special Forces member, climbed Nanga Parbat on July 3 and Gasherbrum–I on July 15 and Gasherbrum–II on July 18 this season.
For Mr Purja, the owner of Elite Himalayan Adventure, Gasherbrum-I was an extremely difficult climb.
"We trekked directly from Askoli to base camp in three days and started climbing immediately. We were tired from the trek, carrying so much gear," he said.
In all, it has taken him roughly three months to climb 11 out of the 14 tallest mountains on earth, he told Dawn newspaper.
Within 10 hours of summiting K2, he was heading for the summit on Broad Peak.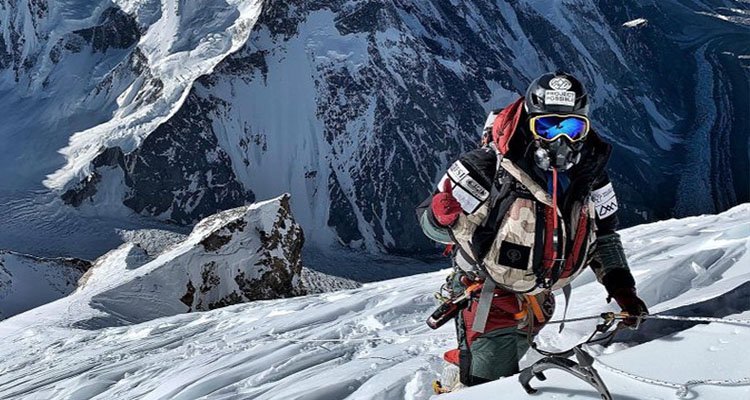 "I did both K2 and Broad Peak within 48 hours," he said.
"I must say that the highlight was K2, which was the hardest. We took risks on K2 and were rewarded. Everybody had given up on K2 because they could not fix ropes above the avalanche-prone bottle neck, a 100 feet steep section and above," he said, explaining how he managed to open the route in collaboration with other climbers.
"The biggest take away from all this time in Pakistan is that I was concerned about the security, especially after the terror incident in June 2013, when 11 foreign mountaineers and a Pakistani were killed at the Nanga Parbat base camp," he told the leading newspaper of Pakistan.
"But I find the people really friendly. I am really happy to say that I feel very safe here. That's my statement. I hope that will open tourism for foreigners in the future. And I will say this to all my media at home as well," he said.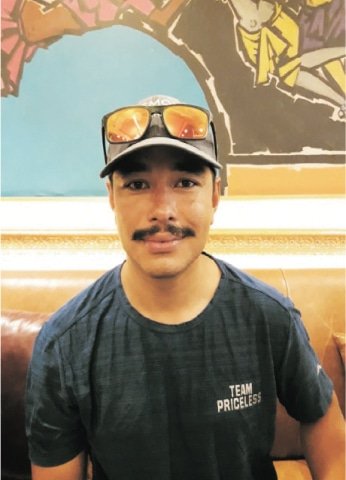 Describing his first time in the country as "amazing", he added: "What I really like is how they say here that mehmaan bhagwan hai (a guest is like a god)."
"Nepali climbers are not just really good mountaineers, they are also trained climbers. Had they not opened the route and fixed ropes, others would not have been successful on K2. Nirmal Purja has set the world record in speed climbing," he said.
According to Project Possible, his final attempt will begin in September with plans to climb the remaining three peaks – Manaslu, Cho Oyu and Sishapangma – by this November.
Purja and the team have returned to Base Camp, while Ballinger and Perez have descended to Camp 4.
Last year, Montreal firefighter Serge Dessureault tragically fell to his death attempting K2.
Around 120 climbers attempted the savage mountain this season. Out of them 31 climbed K2, nine of them without bottled oxygen. Most of the big teams have called off their expedition because of the extreme avalanche danger near the summit.