Check out the glimpse from today's Qualifying round. The veteran Nadir Magsi with his FJ Cruiser in today's Qualifying Round at Sarfaranga Desert Rally 2019 in collaboration with Gilgit Baltistan Government and Powered by Toyota.

Posted by PakWheels.com on Saturday, August 24, 2019
In women's category Rashida Abdullah wins the race; in bikers race Ibrahim wins; a total of 70 drivers, including 5 women, participated in the three-day race.
Skardu: The third edition of the Sarfa Ranga jeep rally concluded at the Baltistan's Shigar valley, the highest cold desert in the world on Sunday.
Nadir Magsi was declared the winner and Sahibzada Sultan runner up.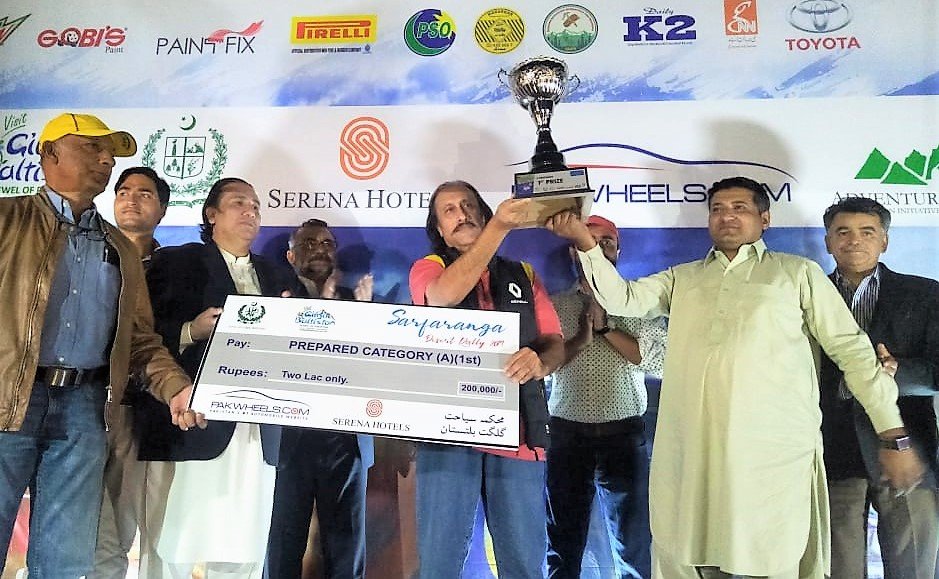 Last year's champion Babar Khan remained third after being penalized for 2 minutes 58 seconds after taking a short cut during the race. He finished the race in 39.04m.
In the motorcycles' category Ibrahim from Rawalpindi won the race.
The track for the race was extended from 45km to 55k.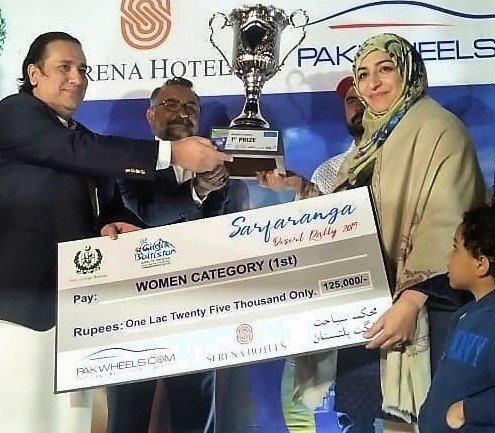 In the women's category, Ms Rashida Abdullah took first position with 55.54 minutes. Her only competitor was finished second with 1 hour 29 minutes 47 seconds.
Lahore's biker Moreno Khan and Rawalpindi's Ghulam Chouhan came second and third respectively.
The chief guest of the final round was Gilgit-Baltistan's Governor Raja Jalal Hussain Maqpoon, who distributed the trophies and prizes among the winners at the closing ceremony held at Shigar Fort Serena Hotel.
Addressing the function, he applauded the participants and said that this year the Sarfara Rangah rally was dedicated to the Kashmiris.
The cold desert jeep rally will promote Pakistan's image in the world, he hoped. He said that foreign enthusiasts will be asked to participate in the rally next year.
Also see: https://www.facebook.com/pakwheels/videos/737744513316431/?t=1