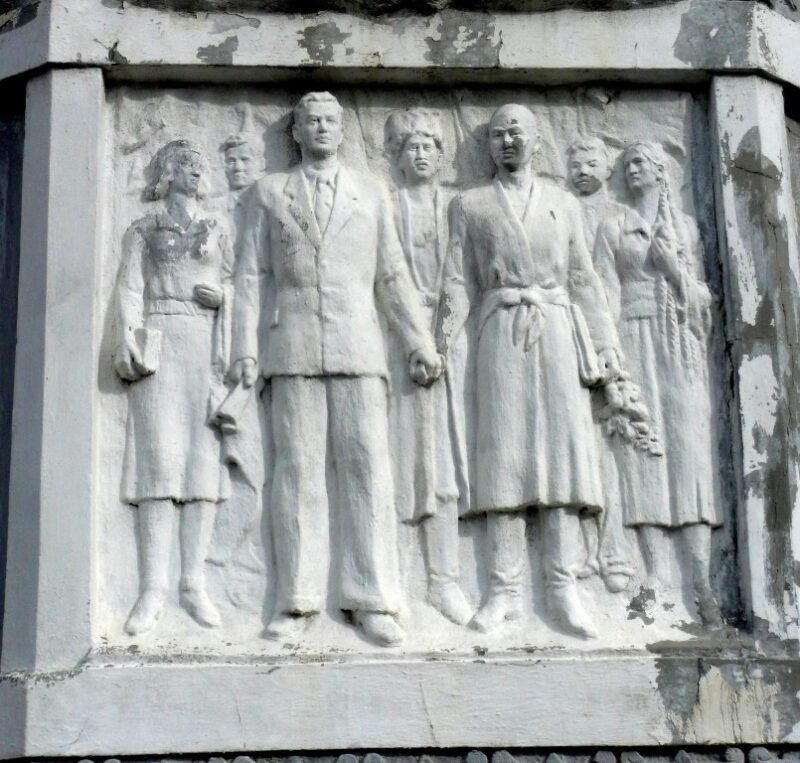 Soviet architecture in Central Asia, as the name tells, is a fusion of Soviet modernity with traditional Central Asian culture that remains remarkable to this day, writes Xeniya Mironova, in Voice on Central Asia website. Persian and Islamic motifs can be still found among Soviet buildings in Dushanbe, Tashkent, Almaty, and Bishkek. But these buildings are becoming exceedingly rare as this architecture is being systemically removed in Dushanbe and Tashkent, and it similarly remains at risk in Almaty and Bishkek, notes Ms Xeniya, who is a scholar and writer with interest in Central Asia.
This eradication is taking place to modernize the Central Asian capitals, make them look like financial centres, and free up a new national space that is less linked with the Soviet past and ideology while embodying the new era of sovereignty. This problem has been identified since at least 2012, when the 19th Vienna Architecture Congress made an appeal to all governments, NGOs, and cultural organizations of former Soviet states to acknowledge the value of Soviet-era historical buildings and preserve them for the future generations.
Yet, many of these historical architectural landmarks have still been demolished, and several others are still pending government decisions in each of these independent states. In this overview, Ms Xeniya,  who has been researching the Soviet-era architecture of Central Asian countries for the past five years, look at the specifics of the process that takes place throughout Central Asia. For accessing the complete article, click here.