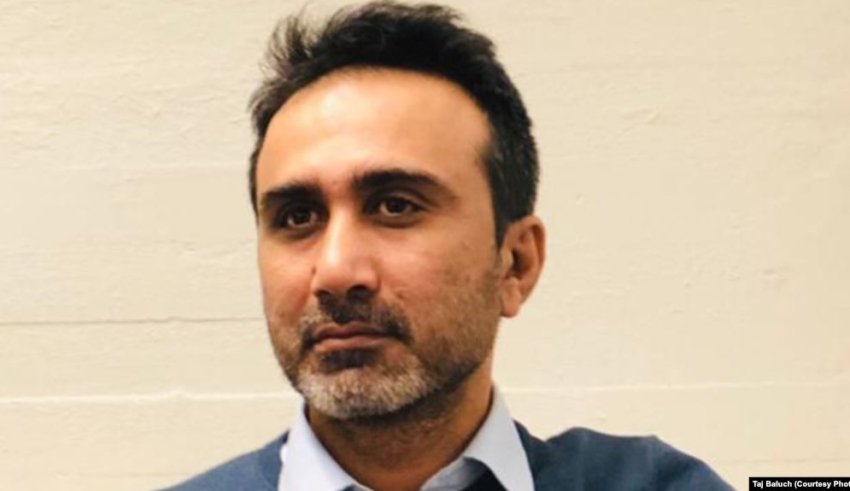 Reporters Without Borders (RSF) suspects that a Pakistani journalist who has been missing for a month in Sweden was abducted "at the behest" of an intelligence agency in Pakistan.
Sajid Hussain, the editor of the Balochistan Times news website, went missing in the Swedish city of Uppsala on March 2, according to the website, which covered human rights violations and other aspects of the situation in the southwestern Pakistani region.
"Considering the recent attacks and harassment against other Pakistani journalists in Europe, we cannot ignore the possibility that his disappearance is related to his work," Erik Halkjaer, the president of RSF's Swedish section, said in a statement on March 30.
Daniel Bastard, the head of RSF's Asia-Pacific desk, said that "everything indicates that this is an enforced disappearance," adding, "And if you ask yourself who would have an interest in silencing a dissident journalist, the first response would have to be the Pakistani intelligence services."
The Balochistan Times "often crossed the 'red lines' imposed by the military establishment in Islamabad," according to the Paris-based media-freedom watchdog.
Meanwhile, the New York-based Committee to Protect Journalists (CPJ) also urged Swedish police to step up efforts to find Hussain
"The disappearance of a journalist who focused on one of Pakistan's most sensitive issues — human rights in Balochistan — and who escaped Pakistan because of threats he received, is especially concerning," said Steven Butler, CPJ's Asia program coordinator.
Hussain fled Pakistan in 2012 after receiving threats related to his reporting, and lived in exile in several countries before seeking asylum in Sweden in 2017, according to news reports.
No one has heard from Hussain since he boarded a train in Stockholm on March 2 to go to Uppsala, 70 kilometers north of the Swedish capital, to collect the keys to his new apartment and leave some personal effects there, RSF said.
It quoted local police as saying that Hussain, who has political-refugee status in Sweden, did alight from the train in Uppsala 45 minutes after it left Stockholm.
Pakistan's southwestern province of Balochistan has been plagued by sectarian violence, Islamist militant attacks, and a separatist insurgency that has led to thousands of casualties since 2004.
Successive Pakistani governments and the powerful military have been accused of years of censoring the media.
The country is ranked 142nd out of 180 countries in RSF's 2019 World Press Freedom Index.–RFE/RL