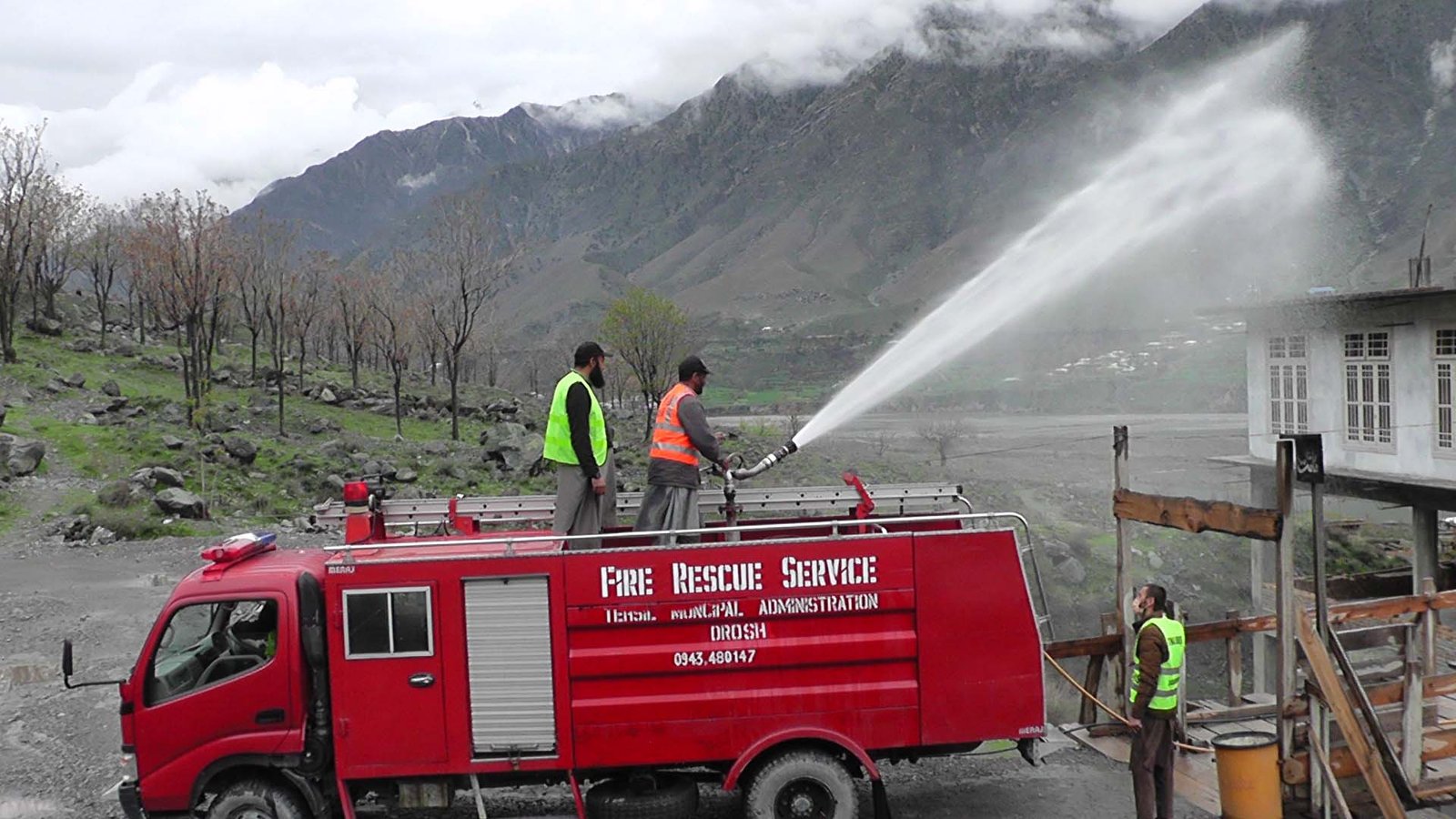 Herald Correspondent
CHITRA: Tehsil municipal administrations of Chitral and Drosh continue to distribute free masks, gloves, and sanitizers at public places, markets as well as spray quarantine centres to stop any outbreak of coronavirus in the two districts of Chitral.
Tehsil  Municipal Officer Misbahuddin on Friday distributed masks, gloves, and sanitizers among vegetable sellers, security guards and pushcart owners in the Ataleeq market. He urged them to take precautionary measures and prevent the possible outbreak of the virus.
Mr Misbah who is also the municipal officer of Drosh TMA, directed the municipality staff to conduct spray at Tableeghi Markaz in the town, the largest building of the area.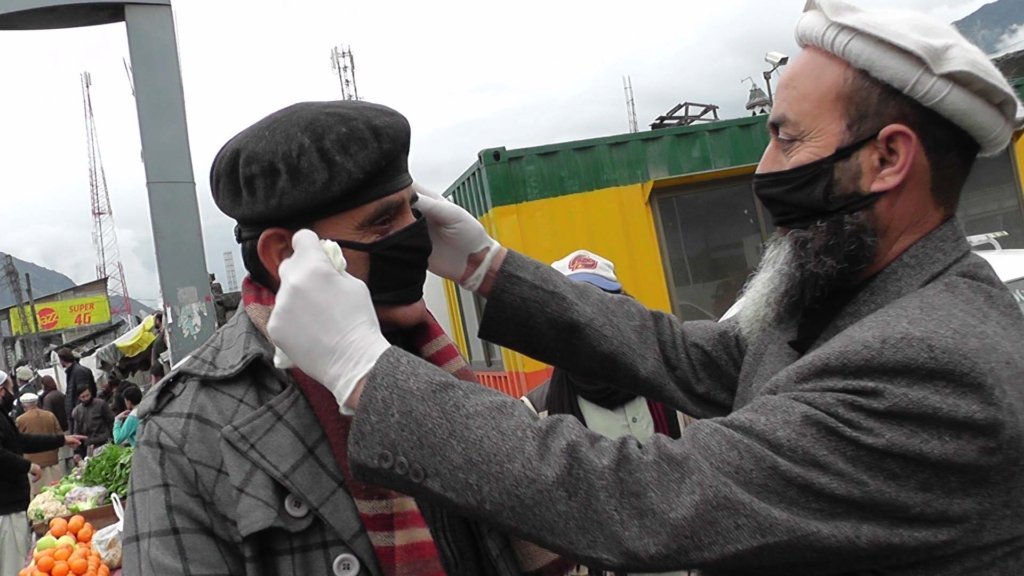 Fumigation was also carried out at the Government Girls Degree College which has been made quarantine centre and public places.
The TMO and his staff engineer Tanveer also distributed masks, gloves, and sanitizers in Drosh market.
Haji Gul Nawaz Khan, president of the Traders Association praised the TMA's move and hoped that by adopting these protective measures, the spread of the virus could be contained.
He also called upon the traders to provide relief to the people in this time of trouble and refrain from the profiteering of essential commodities.
The TMO urged the people not to be afraid of coronavirus but to defeat it by taking protective measures. He said that unless we go out and bring coronavirus into our homes, it will not come to us so people should avoid unnecessary movement, reduce social and physical contacts and avoid hugging, handshaking to stop the outbreak of the deadly virus.