News Desk
As some countries start to see light at the end of the COVID-19 tunnel and authorities struggle to balance safety and the economy, a few signals hint that hope is not lost for the summer climbing season in Pakistan, writes Angela Benavides in the ExplorersWeb.
Like every other country in the world, Pakistan is suffering from the pandemic. Tourism had already started to decline in February, following the first whispers of the coronavirus, and the escalating crisis and lockdowns turned hotel bookings from a healthy 95 per cent in January to 40 per cent by early March. Presumably, the decline is much, much lower now.
However, earlier this week, the governments allowed some industries to reopen, mainly construction and e-commerce. While public gatherings are still banned and schools and non-essential businesses remain closed until at least April 30, the government is trying to save the lucrative climbing season.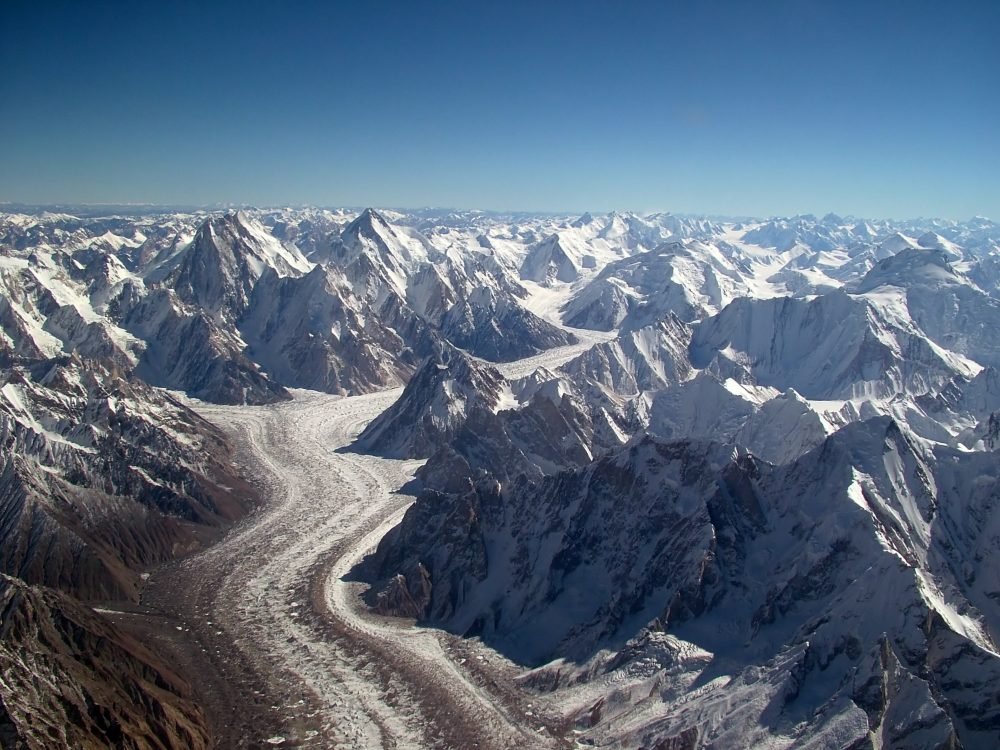 Currently, the country's borders are not entirely closed. The Pakistan Tourism Development Corporation has announced that those foreigners wishing to visit the country must show negative results from a PCR test taken within 24 hours of departure. The measure, which started on March 29, would allow climbers from countries with fewer restrictions and where the disease is under control to enter Pakistan by the time the Karakorum season starts. Some teams have already confirmed their willingness to come if some sort of normalcy resumes.
Ali Saltoro of Alpine Adventure Guides confirmed to ExplorersWeb that the Ministry of Tourism is determined to issue permits for summer mountaineers, as long as the pandemic is in check by the end of May. Considering Pakistan's low fatality rates — currently 176 deaths, according to Johns Hopkins University's running tally — this scenario is not unlikely.
"Right now, in Skardu, only five people are sick with coronavirus, all of them coming from Iran," Saltoro said.
"So far, we have confirmed expeditions for Gasherbrum I, II, K2, Broad Peak and K6. Others [have expressed interest] in climbing 8,000'ers from the end of June, or rock climbing in July-August, if the situation is stable."
Meanwhile, European and US operators still have not made any decisions, although reservations and paperwork would require them to make up their minds within the next couple of weeks. This is also true for a number of Nepali operators and guides for whom Pakistan now offers their only chance for some 2020 income after Nepal's own season was a bust.
Right now, climbers' main concern is not getting to Pakistan, but exiting their own countries, especially in the US and Europe, COVID-19's current hotspots.
In Spain, with almost 20,000 dead, the situation remains dire. Sergi Mingote, who still hopes to break the record for the fastest 14 peaks of 8,000 meters high without oxygen, is trying to keep his spirits up and his weight down.
"I am training every day as if I was leaving for the mountains tomorrow," he told the ExplorersWeb.
"I have actually lost two kilos since the lockdown. I have a plane ticket booked for June 14, and I guess I could delay leaving for another two weeks if necessary."
Mingote hopes that the warm temperatures will slow the virus's spread in Pakistan. However, he is aware that the weather patterns for the Baltoro giants — including Gasherbrum I, his goal — require that they are climbed before conditions worsen at the end of August.
The exception — and thus an interesting option — is Nanga Parbat.
"The monsoon affects Nanga Parbat differently," Mingote explained.
"It has its own climate, and that's why it's typically climbed first in the season, in June. But it may also have good conditions in late August or September, even though there's less snow."
Considering this, outfitters such as Mingma G's Imagine Nepal have already announced Nanga Parbat climb for late summer-fall.
Like all local outfitters, Alpine Adventure Guides hopes that the upcoming season can be salvaged, both for themselves and for the local communities, especially Gilgit-Baltistan. Equally, at ExplorersWeb, there is nothing we would like more than reporting again on the expeditions setting off from the Skardu plains to the rugged peaks of the Karakorum and the mighty Baltoro. It may still happen.–Courtesy: explorersweb