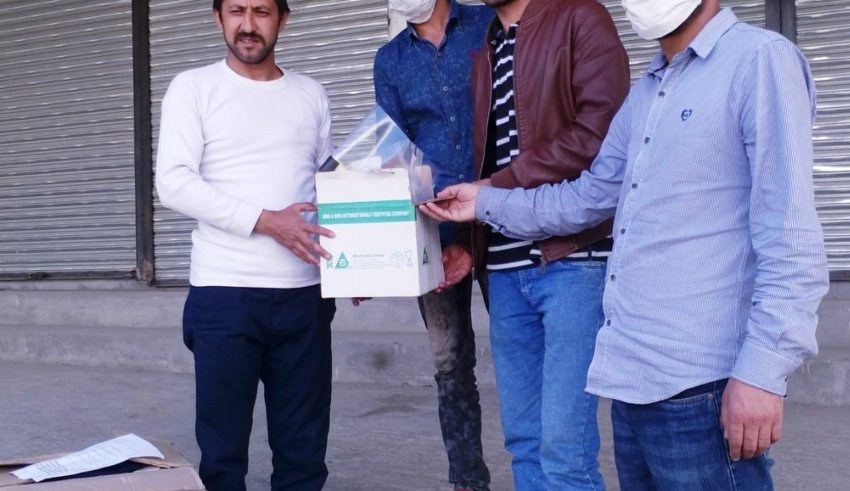 AWPGB arranged 200 PPEs through its #CoronaSolidarityCampaign for health workers serving in remote areas
Bureau Report
GILGIT: Awami Workers Party (AWP) is Leftwing party, is perhaps the among the few political parties in Pakistan and Gilgit-Baltistan which responded swiftly to the Coronavirus pandemic and prepared relief and economic plans.
The AWP launched relief activities and provided rations to over 700 working-class and marginalised people in slums of Islamabad.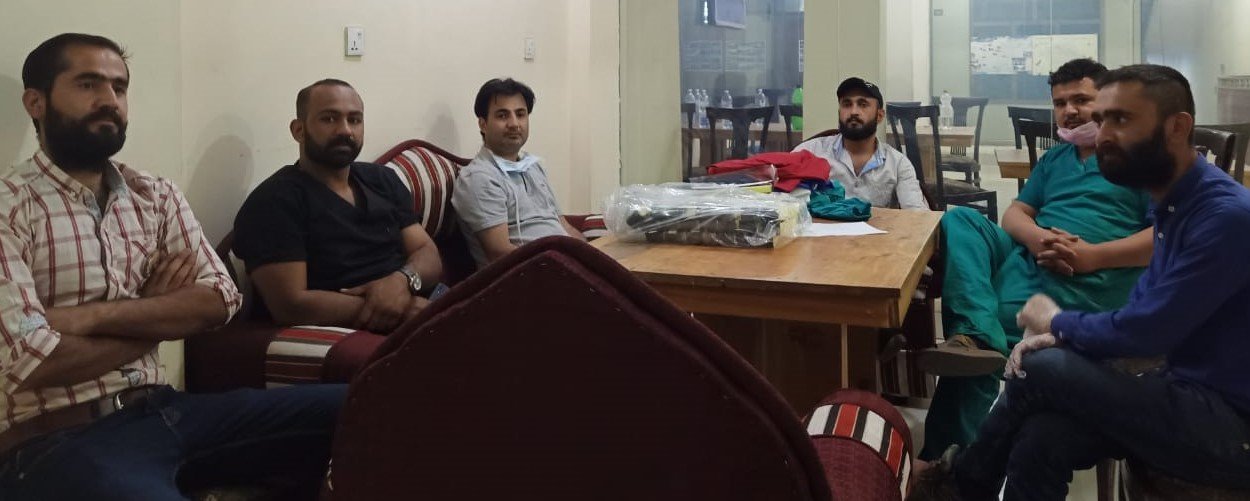 The party also launched a campaign for arranging safety gear for the doctors and health professionals.
The party sent 200 PPEs to Gilgit-Baltistan for distributing among the health professionals who are fighting the coronavirus on the frontline.
As part of the relief activities, a team of AWPGB, NSFGB  Naveed Ahmed, Inayat Abdali, Rehmat Jalal, Wajid and others handed over PPEs to YDA president Ejaz Ayub in Gilgit District and Dr Akbar in Ghizer District last week.
On May 5, the AWPGB senior leader Zahoor Elahi, Dr Sayeed Tajik, Nasir and NSFGB leader Naveed and PYF leader Rahim handed over PPEs to YDA Hunza-Nagar chapter President Dr Zahoor Karim and secretary Dr Nazim at Aliabad Hunza.
The team acknowledged the servicers of young doctors and health workers in fighting the coronavirus risking their life. They also expressed solidarity with the doctors and supported their demands of safety and better facilities.
The AWPGB leader Zahood Elahi while talking to The High Asia Herald expressed concern at the delay in releasing results of tests for coronavirus.
He demanded from the GB government and the secretary of health to expedite testing and preparing reports of the suspects. So that those people waiting in quarantine centres could be relieved of mental stress, anxiety and provided treatment timely if any result comes positive.
On the occasion, YDA Hunza and Nagar chapter Dr Zahoor Karim and secretary Dr Nazim thanked the AWP and Zaman Foundation for arranging the much-needed best quality medical safety gear for doctors and health workers serving in remote areas like Gilgit-Baltistan.
Inayat Abdali, AWPGB leader and member of the Federal Corona Response Committee of the party told The High Asia Herald that the PPEs had been arranged by AWP through its #CoronaSolidarityCampaign (CSC) and Zaman Foundation. The PPEs and other medical safety equipment were distributed in four districts — Gilgit District, Ghizer District, Hunza District and Nagar District.
In the next phase, he said, PPEs will be handed over to YDA representatives in Astore District, Baltistan Division and Diamer District.