By Zubair Torwali
Swat is truly said to be a Switzerland in the East or Switzerland could be Swat of Europe. It is because of its immense serenity and natural beauty.
Historically, Swat is home to ancient Buddhism and the Darada culture. It was the south centre of the entire Dardistan/Kafiristan. It had multiple traditional routes from all sides and was the second most revered places in Buddhist traditions.
Swat is north to Sama (valleys of Peshawar, Charsada/Mardan and Swabi), south to upper Chitral and Ghizer district of Gilgit-Baltistan. It is east to Dir and west to Shangla and Kohistan.
Before the 20th century, the area of present-day Bahrain sub-division was known as Tüäl/Torwal and the boundary of Yousafzai Swat ended at Piya/Tirat. The various European ethnographers named this area as Swat-Kohistan or Kohistan of Swat in the 20th century and limited its former name Torwal to the Torwali speaking area only. This name, Swat-Kohistan, has never got any administrative relevance and remained to the cultural aspect only.
In 2002 under the local government mechanism the Swat district was divided into seven sub-divisions. One among these seven divisions is the Bahrain sub-division which includes the beautiful valleys of Madyan, Bahrain and Kalam.
The total area of the district of Swat is about 5,337 square kilometres. The area of Bahrain sub-division is 3,185 sq.km (60%) of the total of Swat.
The Bahrain sub-division is the place which attracts the most tourists in summer after Murree because of being accessible and scenic beauty. But its serenity makes it like a beautiful bride outwardly and suffering from various ailments inwardly. Major ailments of this bride are acute poverty, unending ignorance, constant negligence in terms of development in all sectors because of an unseen social stigma among the successive political and bureaucratic corridors of the province.
Before the incumbent Pakistan Tehrik-i-Insaf provincial government came to power in 2018 they promised to divide Swat into two districts. During the last PTI government in Khyber-Pakhtunkhwa (KP) Matta and Khawzakhela (you know whom I refer to by Matta and Khazakhela) were at odds over the headquarter of the proposed new upper Swat district. After the election, Matta became chief of the province whereas Khawzakhela took its abode in the United Kingdom, and eventually the promise of a new district was put under the rug.
The recent coronavirus crisis in Swat and the increasing numbers of Covid-19 positive cases alarmed us more. Managing of a crisis is one of the essential measures to mitigate it. Management needs a quick and effective response. In Swat that could be done on a local level because of its vast populations, multiple entries to Swat, lack of political will, and many others. It could have been fought better if the district of about 2.5 million people were divided into two or three districts.
It is time to carve out two more districts from Swat: Kuz Swat, Bar Swat and Swat-Kohistan or Kalam/Bahrain Swat to facilitate fast and effective travel and administration for people.
---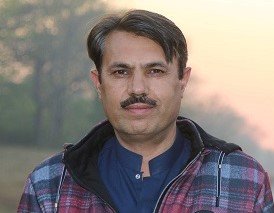 Zubair Torwali is a researcher, author and activist based in Swat where he heads IBT, an organization working on education and development. He regularly contributes to The News, Dawn and other dailies in Pakistan.