The A320 plane with 99 passengers and 8 crew members onboard crashed in a residential colony near Jinnah airport. Some passengers are survived and shifted to hospital
Herald Report
A passenger plane with at least 100 people on board crashed in a residential area in Karachi, the country's civil aviation agency said on Friday.
"We are trying to confirm the number of passengers but initially it is 99 passengers and eight crew members," said Abdul Sattar Khokhar, the spokesman for the country's aviation authority.
According to Al-Jazeera news channel, the flight from the eastern city of Lahore crashed near the Jinnah International Airport in Karachi, the country's largest city, on Friday afternoon.
The national carrier PK8303 flight was due to land in Karachi at 14:45pm.
"Our plane A320 which was coming from Lahore to Karachi … the last words for the pilot were that there is a technical problem and he was told on final approach that he has both runways available to him. But the pilot indicated that he wanted to go around," PIA CEO Arshad Malik said in a video message released after the crash.
https://nayadaur.tv/wp-content/uploads/2020/05/LSEhJDmTKILTTopm.mp4?_=2
An audio clip of the last conversation between the pilot and the control tower has emerged, according to Naya Daur online news portal.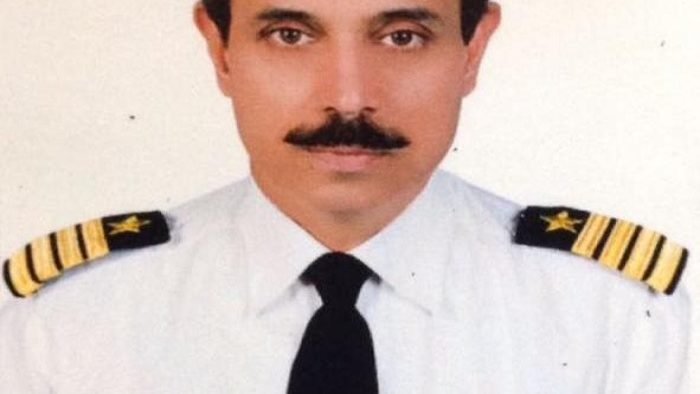 In the audio, the pilot can be heard saying that they have lost engines. He then gives the 'Mayday' call which means a serious malfunction was found.
There were no immediate reports on the number of casualties or survivors but a relative of a passenger onboard the plane told Al Jazeera she was able to contact him after the crash.
A close relative was on the flight from Lahore that crashed. There are survivors — he is one.

— Zainab Imam (@zainabimam) May 22, 2020
Zafar Masud, President, Bank of Punjab was among the survivors. He is injured and shifted to a hospital. He is stated to be in a stable condition.
Images shown on national television showed plumes of smoke above homes in a congested residential apartment building, with fire trucks en route to the scene of the crash.
Television footage from the scene showed a number of ambulances unable to make progress in the narrow lanes of the residential neighbourhood where the crash took place, as people crowded in towards the site.
Health officials told Al Jazeera that hospitals in the teeming metropolis of 22 million in Pakistan's south had been put on emergency notice to deal with possible casualties from the crash.
Pictures shared on social media show smoke rising from the crash site.
Pakistan resumed limited domestic commercial flights last week, after a months-long suspension due to the coronavirus. Flights are operating with reduced capacity to ensure that passengers are sitting with one seat's space between them in the cabin.
Ansar Naqvi, Director Programming, Channel 24 News was also on the flight.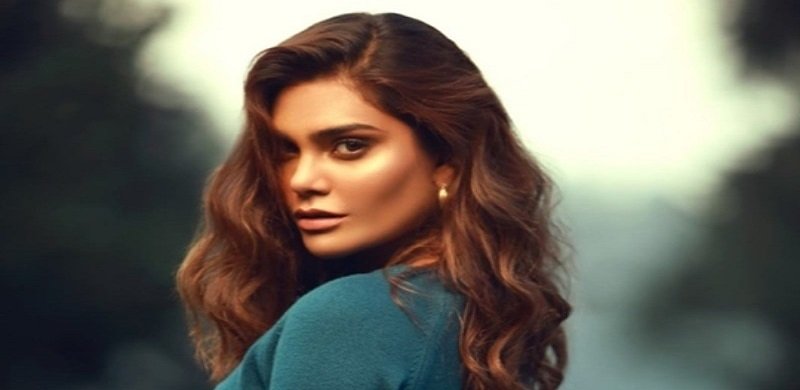 Zara Abid, a model and actor was among those who lost their lives in the plane crash. In a tweet, designer Khadijah Shah expressed grief at the loss of the lives including the model.
The fashion Industry lost Zara Abid in the plane crash today. She was a wonderful girl, hardworking and professional. I was in awe of the energy and the dynamism in her photographs- May her soul RIP – so many ppl lost their loved ones today, may Allah have mercy on us all. pic.twitter.com/NL1DLzYHtA

— khadijah shah (@khadijah_shah) May 22, 2020
In 2016, a PIA commercial flight crashed in the northern Pakistani region of Chitral, killing all 47 people on board.
Footage from crash site in #Karachi pic.twitter.com/HYPvbM25jM

— Mansoor Ali Khan (@_Mansoor_Ali) May 22, 2020
"The plane crashed in Karachi. We are trying to confirm the number of passengers but initially, it is 99 passengers and eight crew members," said Abdul Sattar Khokhar, the spokesman for Pakistan's aviation authority.
According to BBC News, the plane was about to land when it crashed near Model Colony, a neighbourhood of Karachi about 3.2km (two miles) north-east of Jinnah International Airport.
Pakistan's army said soldiers from its quick reaction force had reached the crash site to help rescue efforts.
The crash comes just days after the country began allowing commercial flights to resume after a coronavirus lockdown.
Just terrible. With more than 100 people on board PIA aircraft crashed in the residential area of Model colony near Jinnah international airport Karachi. Emergency declared in all major hospitals of Karachi. pic.twitter.com/qbIdwbA2VN

— Naila Inayat नायला इनायत (@nailainayat) May 22, 2020
What is Pakistan's safety record like?
Pakistan has a chequered aviation safety record, including a number of airliner crashes.
In 2010, an aircraft operated by private airline Airblue crashed near Islamabad, killing all 152 people on board – the deadliest air disaster in Pakistani history.
In 2012, a Boeing 737-200 operated by Pakistan's Bhoja Air crashed in bad weather on its approach to land in Rawalpindi, killing all 121 passengers and six crew.
And in 2016, a Pakistan International Airlines plane burst into flames while travelling from northern Pakistan to Islamabad, killing 47 people, says a BBC News.