The photographic journey offers a space for observers to create their own world of imagination and fascination. We always tend to subsume or embrace new ideas and intuition to come up with new marvels. Anticipation is a part of the processing vision of abstract. It is not just a visible world; encircling signs and dotes with centrifugal force.  It's an elusive layer over manifold structures that exist in abstract reality. A lens directs us to observe existence with a cosmic silence in space and time.
The above depiction gets aptly fit into reality when it comes to Menail Javed, an emerging photographer, who lives a story of her own. During her creative journey, she captures the river while becoming a part of it and that too without any insertion of vibes. She is a student of art history with special interest in photography. Her vision is abstract more than impressionist. The abstract nature of her creativity offers a glowing vision. It could be termed as an incessant vision of the inner cosmos; a thought of photograph inside cosmos has a sensation of existential reality. Thus, it manifests itself without a source of creation, which appears outside of language as an abstract horizon is appearing within and outside of the mind.
A serene silence of subject captures an inside change.
She has no subject and object; her aesthetics have magnetic ability to see the unseen. She lives as unlived. Nothing is captured of anything. No-choice in taking a picture is the magic of story. The choice to not choose is eloquent. I take her dimension of being in in-itself, rather possessed being or constructed one.
Explicit view of photographs is a way to unlearn what we learned. The silence of sensation tells the story of being humanized. The legacy we carry is overemphasized and hence, difficult to curtail unnecessary cultured-subjects. We encounter forced vibes and pseudo pleasures.  Yet, the essence of life is calm, silent, and simple.
She is not bothered in the machine of desire. The flexibility of the lens is not showing what is already shown, it softens abstract and explains unexplained.
The interest transcends desire. Interest and desire play interchangeable roles. The desire of the object to get captured at interest of the photographer is visible.
An ideal photographer captures the moment suits best to simple nature, yet, would be a transparent reflection of the object. It is difficult to capture an object in a manner offers a moment that the photographer knows suddenly.
The subject of photography has no color of interest, colors distort things and essence. To a certain degree, colors make difference to make visible world vibrant and lively. Therefore, Menail views ideas as imperative in work. The four pictures of her shared here present an episodic story in essence.
The title 'Death' gives a sensation of death, or the idea of minimal death. While having a keen look, the observer can go on the journey of consciousness, from death to enlightenment. The untold story exists in the womb of birth. We go on a journey without psychedelic drug sessions.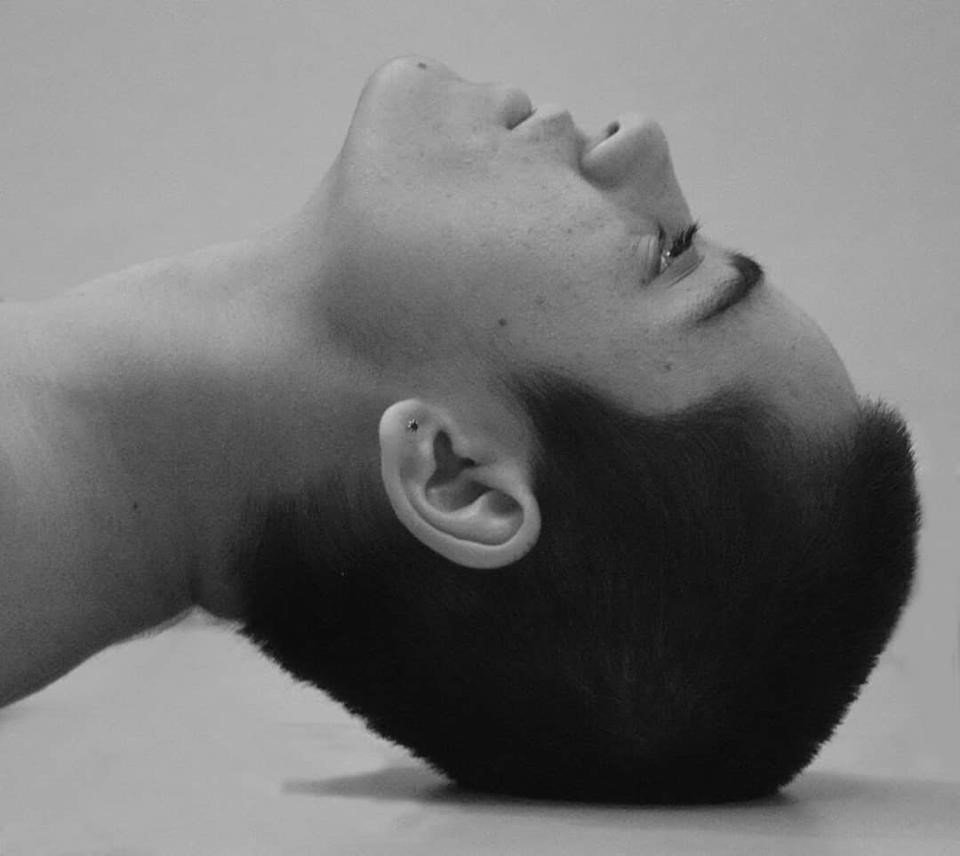 The second title 'Into-life', is a new awakening of consciousness. Wavy energy flows through her stretched neck coming out of existence. Eyes receive it to touch the cosmos, a reunion of beings with cosmic beings. Taking a sigh, speaks "I'm juxtaposed with me not in a static sense but in splinted format. I exist inside as a drug gets blurred. I flow into chaos inside from outside and vice versa. I feel listening to me in the comforts of mind availing spiritual employment. Life goes around the sun of life and the moon of death." An utter welcome she receives from a visible world, an inner cosmos is conversing with constellations of outside.
The title 'Conscious' is cocooned in the idea of dance that dies in the thought of death. She suspects a sigh of pain at the behest of life. She has a story in staring, "I feel the moment of life inside cosmos overarching possibility of impossible. I subsume ultimate, soothing cozy wave prevails. I feel the content of silence. I urge to say hello to myths and misapprehensions. I led myself to listen to chirping, uninterrupted stream." Her understanding seems challenging to the world, a 'deviant gaze' has a message of a 'rebellious spirit'.
The title 'I'm' has a similar story of a liberated 'Woman', who has freed her being into no-territory liberating in no way. Her lens with a distinct story is beyond making visible anything; creating a milieu of leisure for ethereal nourishment. "I live a moment of no moment with no color, living in me."
Many thoughts visit us in an abyss. Our blurred sculpture gets shatter, and objectify where what exists with 'why' questions. We become someone when someone exists. The moment we start to come out of existence when they disappear. Although we are the construction of literature, symbolism, and humanizing project, her object is not romanticized and remains a question without answer thus, it could not be questioned. The inner confidence is coming out by nowhere. I don't feel bothered to make sense of beginning, rather receive fruits and wisdom. When I think of giving something a meaning, beginning' gets in trouble, in a sudden way, I start to humanize 'me'. Me is enough awareness to unlearn, and dehumanize 'I'.
The moment I welcome substantial me, I feel the process of unlearning. I don't think then to believe unbelievable, a journey to go beyond destiny would be possible. We should explore the essence of her beyond given roles and attributes. A journey to go beyond her should be carried beyond patriarchal intellect. A woman with a gentle soul is housed in each of us; we have her presence, aroma, and sense. A melody of a stream is at the heart of meadows, she sings the voice of abstract, exists around existence.
---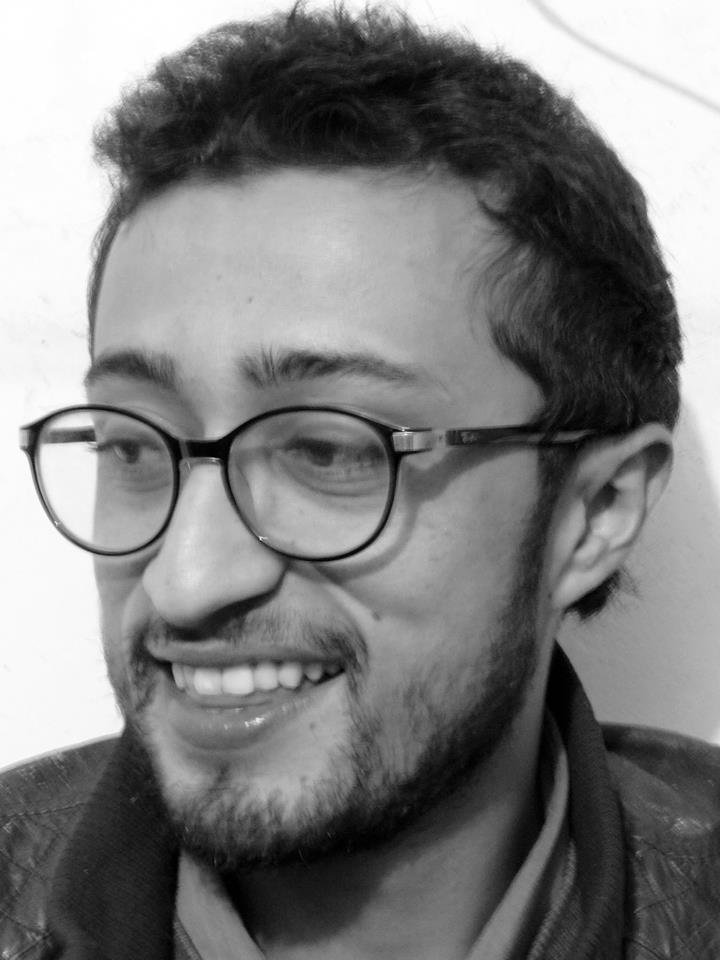 Kamran Karim is interested in Social Sciences with a focused study in Philosophy and Consciousness. [email protected]