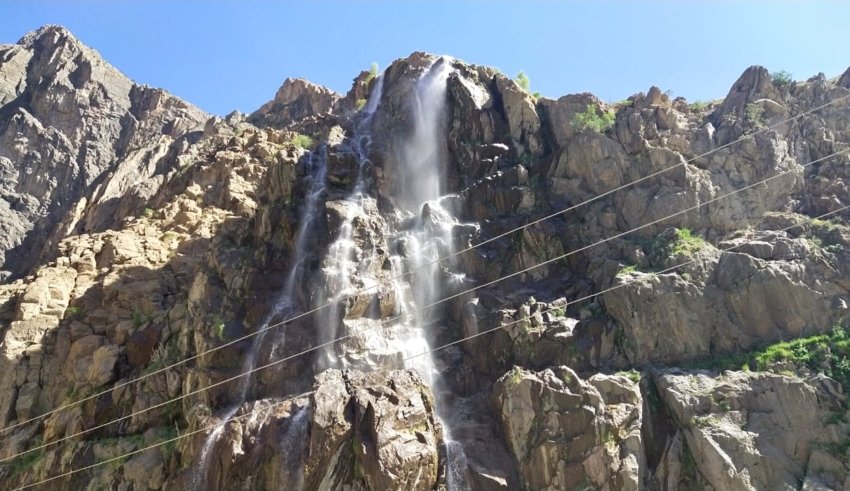 The reconstruction work started after almost one year since it was damaged by floods in July last year
By Gul Hamaad Farooqi
CHITRAL: Rehabilitation work on Golen Gol Water Supply Project that was destroyed by glacier lake outburst floods (GLOF) on July 8, 2019, started on Monday.
The project remained dysfunctional for one year depriving 40,000 residents of Chitral Town from clean drinking water. They were supplied water from Angar Ghon scheme, but residents of Koghazi to Danin, people faced great difficulties due to lack of clean water.
The floods also destroyed the water reservoir of the 107MW powerhouse and washed away the irrigation pipeline.
The residents had been protesting for its restoration. They even tried unsuccessfully to restore the pipeline on self-help basis. In this process, three people died by falling into the river. Two of them were recovered but one body is still missing.
The provincial government approved a grant of Rs36.477 million for Chitral Town and Rs30.340 million for Union Council Koh, for the restoration of the two schemes.
The project was officially inaugurated on Monday at a ceremony.
Advisor to the Khyber-Pakhtunkhwa Chief Minister on Minorities Affairs Wazirzada Kailash inaugurated the rebuilding work.
Zahid Hussain, Executive Engineer, Public Health Engineering Department, Chitral, said that the provincial government had sanctioned over Rs65 million for this project and we will try our best to get it ready as soon as possible.
also read: https://thehighasia.com/call-to-expedite-rebuilding-work-on-broken-infrastructure-in-gollen-valley/
However, he assured that quality work will be ensured and the pipeline will be laid in such a way that no flood or landslide could damage it in future.
Haji Mehboob Azam, chief executive of the construction company that had completed the project in 2013, told The High Asia Herald that since it was a flood-prone area. Frequent floods damage the project.
"We can't control natural disasters, but this time we will try our best to minimize the risk factor; That's why we will pass the pipeline through a safer route," he noted.
Sharif Hussain, a political and social activist thanked Wazirzada for his keen interest in the development of Chitral.
A local resident demanded that the project must be carried out in such a way this time that the floods could not cause any damage to the pipeline and give preference to local workers to work on the scheme.