Floods caused by glacier lake outburst on July 7 damaged road, bridges, water supply line and houses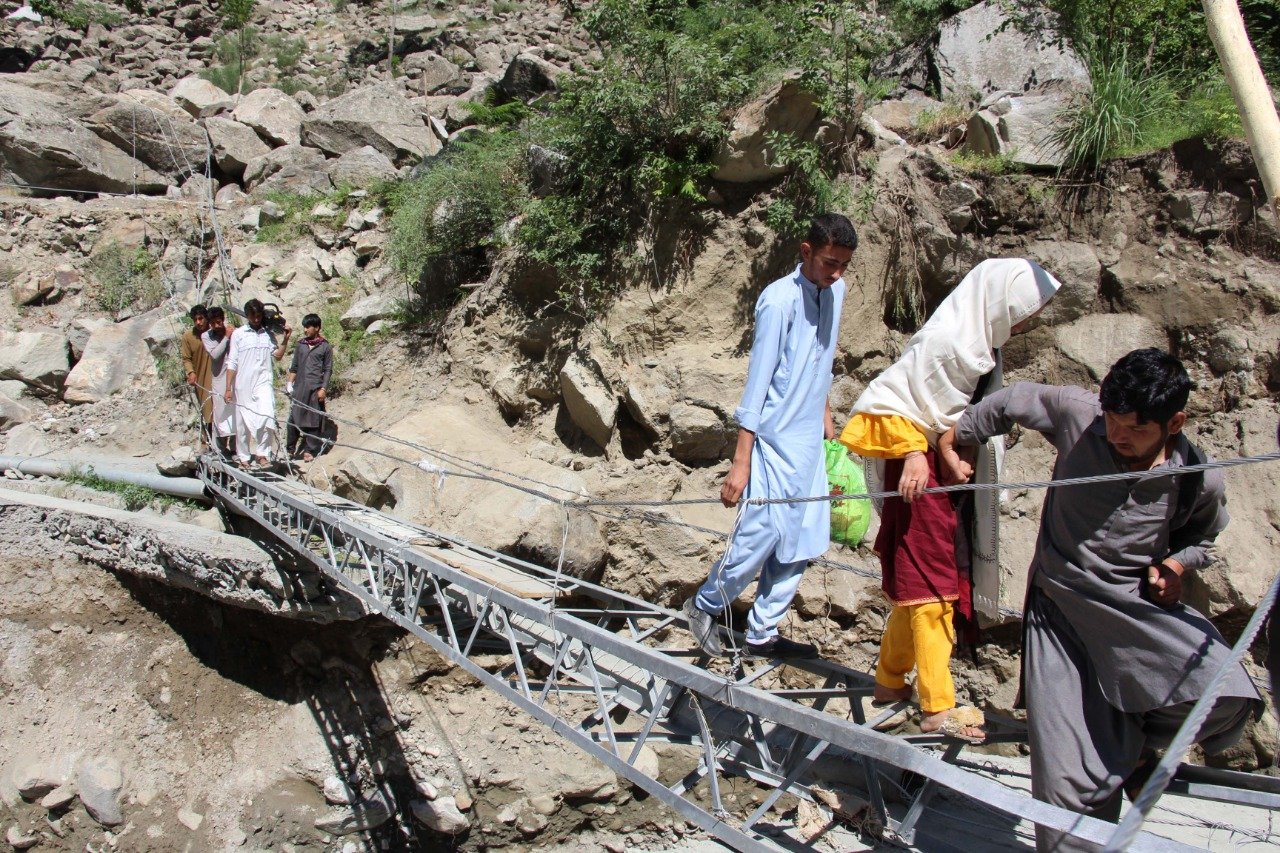 Luke Rehmat  and Gul Hammad Farooqi
Gollen: The recent floods caused by outburst of a glacier lake have wreaked havoc in the picturesque Gollen valley of Chitral, local reporters said.
The floods caused by glacier outburst (GLOF) on July 7 reportedly devastated the infrastructure of the valley. The floods washed away eight houses, 35 shops, stables completely and partially damaged a hydro power station. Heavy boulders and landslides damaged the power house's water reservoir, disrupting electricity supply to the residents of Gollen main town and villages since July 7.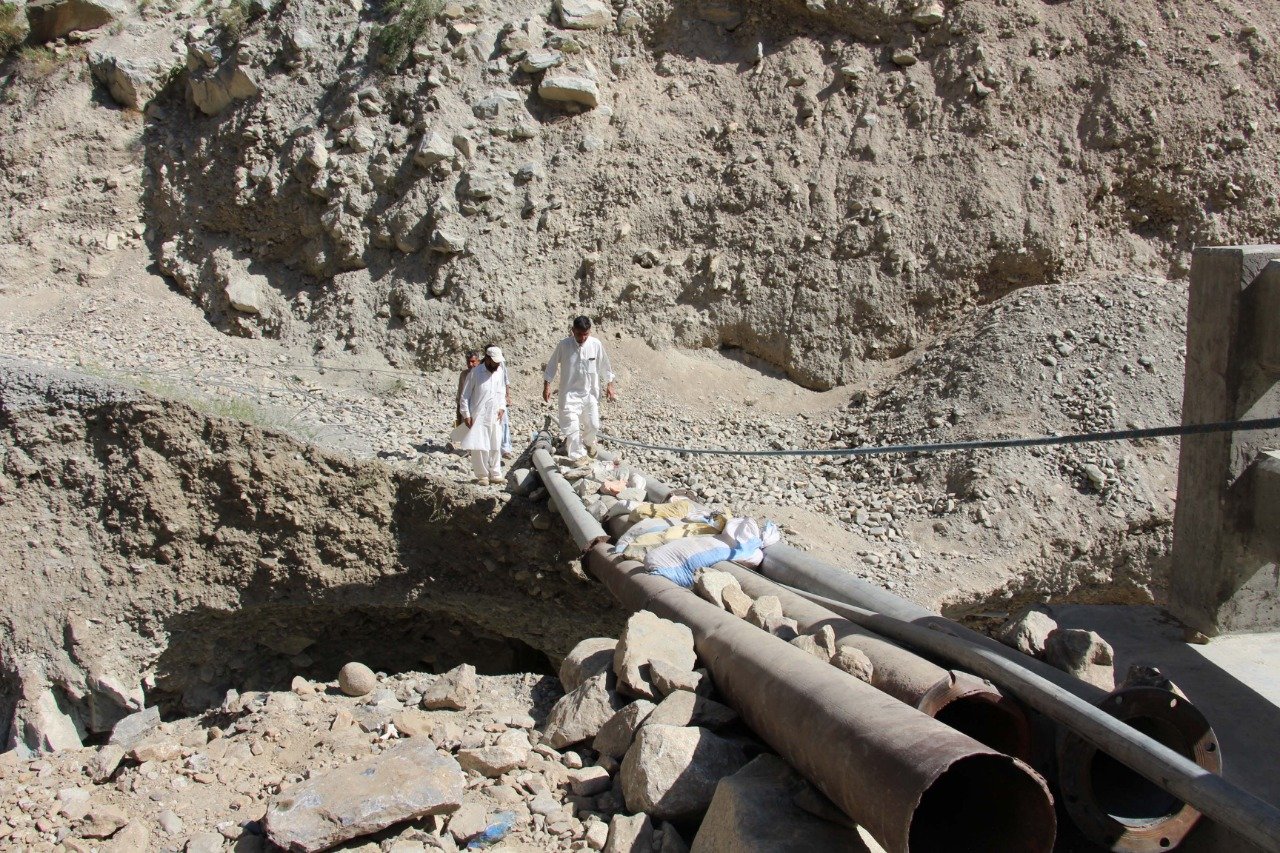 The only road to the valley and four bridges have also been damaged cutting off communication links of the valley with rest of the world. At many places there is no sign of the road. People, especially women and children and patients are facing huge problems in crossing the river risking their life. People have placed broken pipes and electricity poles over the river as makeshift bridges to cross over.
Floods have also damaged the main water supply pipeline that was built to bring water to Chitral main town at a cost of Rs130 million. Over 30,000 people of the Chitral main town and villages on the outskirt are without water and facing immense difficulties in fetching the commodity.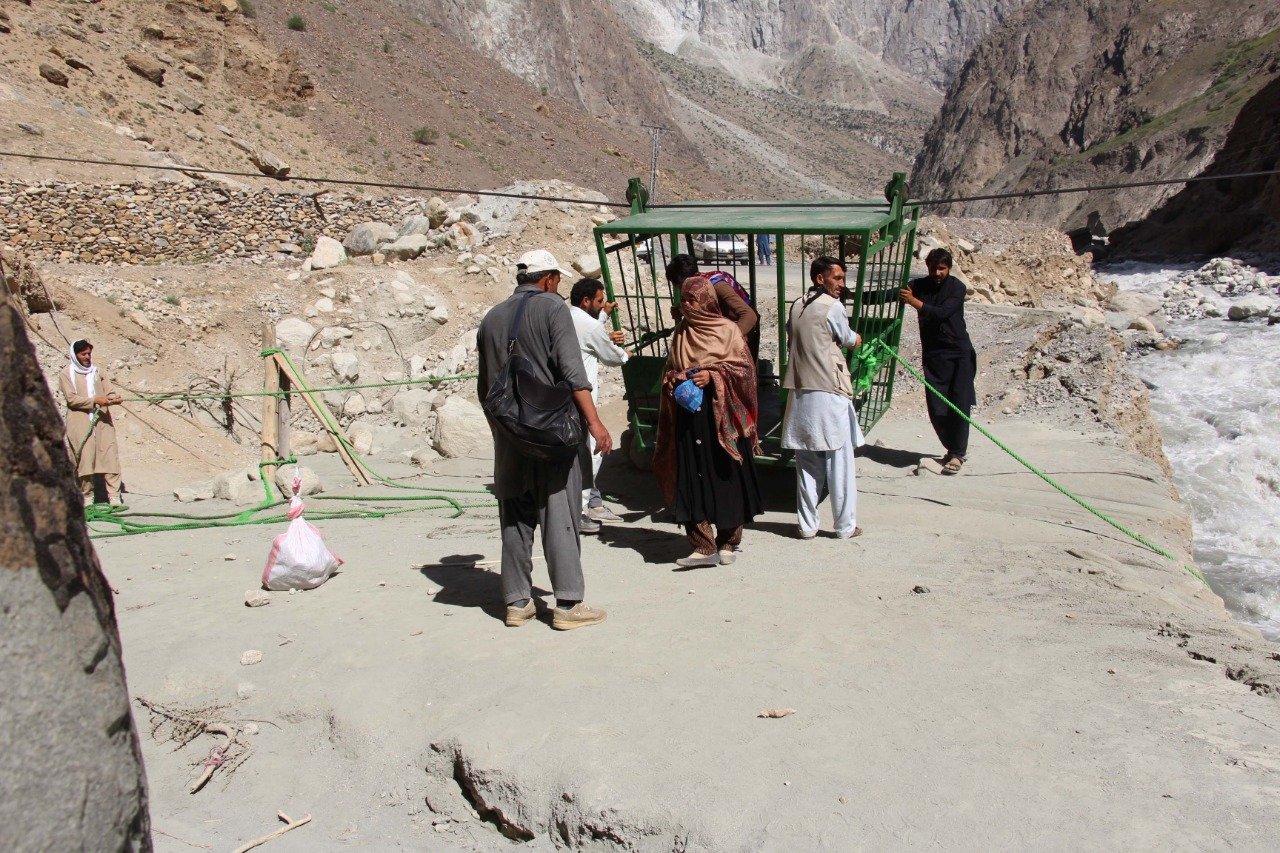 Although rehabilitation work has been started in the affected area, heavy machinery could not be moved to the area due to broken roads and bridges.
People urged the provincial government, district administration and relevant departments to build the road on priority basis and expedite the rebuilding of the water reservoir of the 108mw power house so that people of Gollen valley could travel on the road without any hassle.
Ishpata Discovery during a visit to the affected valley assessed the issues being faced by the people and the progress of rehabilitation work.
Please also see: https://youtu.be/mlJqrvqsX4o