File photo of Carla Perez of Ecuador, who summited K2 without bottled O2 yesterday. She also made it to the top of Everest, above, earlier this year.
In all 24 climbers put their foot on the top of the savage mountain this season.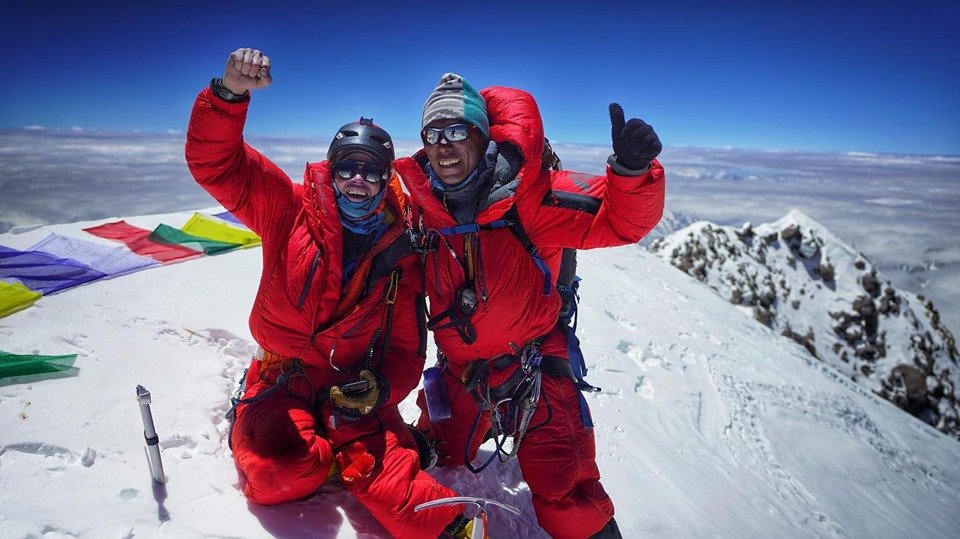 Islamabad:  All K2 climbers have now safely returned to Base Camp, writes Angela Benavides, a sport journalist, in the XplorersWeb, an online news portal of mountaineering.
Szilard Suhajda and David Klein from Hungary, climbing independently without supplementary O2 or high altitude porters, patiently waited when the first summit push was aborted and launched their new bid on July 24. While stomach problems forced Klein down before Camp 4, Suhajda pushed on and reached the summit on July 25.
Equally elated are Ecuadorian Carla Perez and American guide Adrian Ballinger. Ms Carla became the first South American woman to summit both Everest and K2 without bottled O2. As for Ballinger, he was still amazed at the weather. "In 17 8,000m summits, I have never had a day like this, I probably never will again, and I'm ok with that," he said.
Additionally, four of the 19 Seven Summit Treks (SST) summiteers reached the top with no oxygen support: Moesses Fiamoncini of Brazil, David Roeske of the US, Johan Wenzel of Austria and Anja Karena Blacha of Germany. Ngima Dorchi and Lakpa Temba of STT also bagged their third K2 summit.
With oxygen, but staunchly heading the lead group, Nirmal Purja has become the man of the season in the Karakorum. While details on his latest blitz ascent of Broad Peak are still to come, he has chain-climbed a mind-blowing 11 peaks of 8000ers in three months, including all those in Pakistan.
He is now facing something unusual, for him: a break. He will likely wait until the monsoon withdraws to nail the last three peaks on his list: Manaslu in Nepal, Shishapangma in Tibet and Cho Oyu which straddles the Nepal-Tibet border, but is usually climbed from its Tibetan side.