---
by Asad Raza Gokal
---
Since September 2020, when the UAE struck with Israel a deal on normalizing relations, alarm bells began to ring louder for the Pakistani Shia diaspora residing in the country.
---
In the United Arab Emirate (UAE), members of the Shia families, a religious minority, are mostly employed in professions that pay them enough to cater the needs of their families living in Pakistan. In the past few weeks, a series of unwarranted abductions by the security personnel of the host country, created a stir of despair for the concerned families.
I reached out to interview a few of the families about the abductees, some of the Shia men had been deported while others remain in captivity at some unknown places. These are their stories:
Ali's mysterious kidnapping
"The last I spoke to my son was on 15th October this year when he landed at Dubai airport, it has been 40 days now and my ears long to hear his voice again", recalled Ahmed Ruhani, an old man living in Parachinar.
"The last I spoke to my son was on 15th October this year when he landed at Dubai airport, it has been 40 days now and my ears long to hear his voice again", recalled Ahmed Ruhani, an old man living in Parachinar.
Ali Ruhani, a father of two, used to look after his father's travel agency business in Parachinar. The travel restrictions imposed during lockdown resulted in monetary losses for the agency. The pandemic brought business to a halt and the office was shut down. Ali flew to UAE in search of opportunities to earn for the family.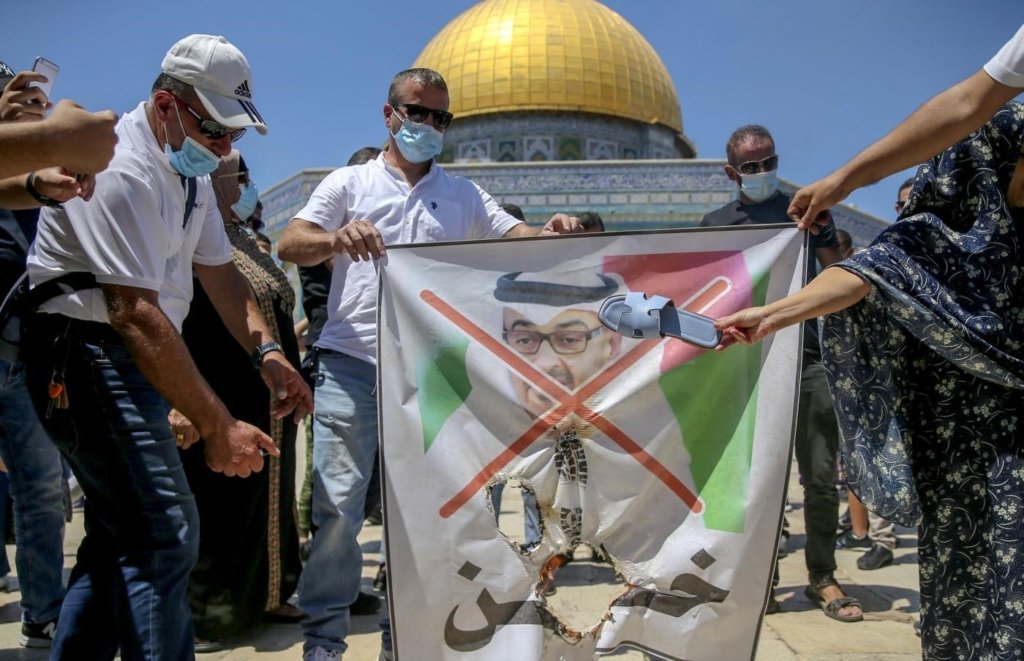 The diminishing economic opportunities due to COVID-19 resulted in a lot of Pakistanis losing their jobs and facing an unprecedented crisis. In addition to that, religious discrimination, hostile environment, and constant fear of life faced by Shia Muslims in the country made it even more difficult for them to feed their families. A few of them looked out to other countries in hope of a better living.
The same night when Ali landed in Dubai, he was picked up from his apartment by the security personnel of UAE, as narrated by his neighbours, and moved to an unknown location. It has been over a month and his family continue to search for his whereabouts.
Ali was never convicted of a crime
His cousin, Ali Adnan, who had been living in Dubai for two years and took Ali from the airport to his apartment, was also picked up the same night.
The family is left clueless as to what happened him.
"His aged mother often wakes up in the middle of the night shouting his name. Every day, she runs to the mosque barefoot to pray for the quick return of Ali", described Ahmed who fears for her health which has been rapidly deteriorating.
Deportees' ordeal
Like Ali, many other Shia men have been abducted by the security forces too. No arrest warrants were shown at the time of the arrest nor have any charges been levelled against them. Some of them have been deported back to Pakistan after being kept at an unknown location for weeks. Those who were deported described the place as a big suffocating, smelly hall with no beds where hundreds of Pakistanis are kept. Some of them were subjected to serious physical assault while others were kept handcuffed and chained. Common emotional torture faced by all of them was rigorous questions on their religious beliefs and national values.
Each of them was called in a separate room where they were interrogated regarding their pilgrimage trips to Iran and Iraq and were asked why Shias abuse the companions of the Holy Prophet (PBUH) and recite Ziyarat-e-Ashura. Others were asked why Pakistani Shias burn the flag of Israel and are unwilling to recognize Israel.
"I haven't left any door un-knocked, from approaching the ministries of human rights to overseas Pakistanis to foreign ministry to sending my acquaintances living in UAE to the Pakistan embassy but did not receive any satisfactory response," shared Ahmed.
The deportees, most of them from Parachinar, shared that they were blindfolded while transferring to Abu Dhabi jail for a couple of days before taking them to the airport. The blindfolds from their eyes were removed when they were shifted to the plane full of detainees. They landed in Pakistan in the same clothes they were wearing when they were picked up weeks ago with the keys of their vehicles in their pockets. No chance was given to them to collect their valuables from their residences before being deported.
Mubashir's story
"When we did not receive the mandatory Friday morning call from Mubashir, we felt something was wrong," recalled Faqeer Hussain, father of Mubashir Hasan whose whereabouts are unknown for over a month.
Mubashir Hasan, 42, was another resident of Parachinar living in Dubai since the last 18 years where he had set up his own transport company. It had become a ritual that every Friday morning, he would call his parents back home after the morning prayers. When Faqeer Hussain did not receive any call on 16th October, Friday, and found Mubashir's phone to be switched off, he called his nephew who also lives in Dubai near Mubashir's residence.
When his nephew reached his apartment, he found it locked from outside. He immediately rushed to Mubashir's workplace. What he saw there left him in utter shock. The special police officials of Abu Dhabi were present at his workplace in large numbers and between them was Mubashir, being forced to take out some important documents. When his nephew tried to question, he was threatened not to say any word. After a while, Mubashir, holding some documents was forced to sit in the special police vehicle. No traces of him have been found since then.
More than six weeks have been passed since Mubashir's abduction. Every Friday, his children age 10, 7 and 2.5, anxiously wait for the mobile phone to ring so that they may tell him how much they have missed him.
"It gets extremely tough for me to handle his three children at the same time as his mother is in extreme stress and pain. I am a diabetic and hypertension patient. The only thought that gives me patience is that Shias have been facing persecution in the last 1,400 years and we have always emerged victorious," said Faqeer as he sobbed while remembering his son.
Although the exact number of abducted people are not confirmed as numerous families are not coming forward to share their agonies due to fear for those who had been detained. They are stated to be over 200 at least. As the hashtag message #MissingShiasUAE started trending on Twitter, a few families have come forward to reveal the abduction of their loved ones. Narjis Zehra, a Karachi resident, in her tweet shared the details of her father's abduction, who had been working in UAE for the last 40 years. She also made public a letter to the human rights organizations seeking justice for her father. Similar tweets and letters started surfacing soon on social media.
In response to the Twitter campaign, the Pakistan embassy in a letter warned the Pakistanis living in the UAE to avoid publishing their stories on social media. Pakistanis residing in the UAE have been directed by Pakistan's embassy in Abu Dhabi as well as consulate generals to be careful while using social media.
The UAE is home to approximately 1.5 million Pakistanis, many of whom are low-wage workers living in crowded ghettoes and are now out of work and stranded due to the coronavirus pandemic.
The ordeal of Pakistani Shias living in the UAE began since the time the emirate signed the normalization deal with Israel. Since Pakistan has not yet recognized the Zionist state, its citizens are being abducted and tortured as a reprisal punishment. Moreover, since Shias are generally considered to be supporters of Iran, a staunch anti-Israel country, the Pakistani Shias are facing more heat than the others.
In recent developments, UAE has suspended issuing visas to citizens of Pakistan and 12 other Muslim countries, who have not yet recognized Israel. With UAE welcoming India and Israel in the region, the situation has become quite alarming and uncertain for Pakistanis working in the Gulf state.
Such blatant human rights violations by the UAE security agencies has frightened Pakistanis, especially the Shia Muslims residing in the UAE. The families of the abducted persons pray for the safe return of their loved ones although the situation for religious minorities back here is not any less hostile.
The article was produced by Ravadar, as a blog series, documenting real-life stories and struggles of religious minorities in Pakistan. The High Asia Herald is publishing it with an arrangement.
---
Asad Gokal is a student and a human rights activist, with a specific interest in the Shia community issues. He is an ardent defender of freedom of religion and belief and writes against prejudices, discrimination, bigotry, and social exclusion prevalent in society. He can be reached at: [email protected]