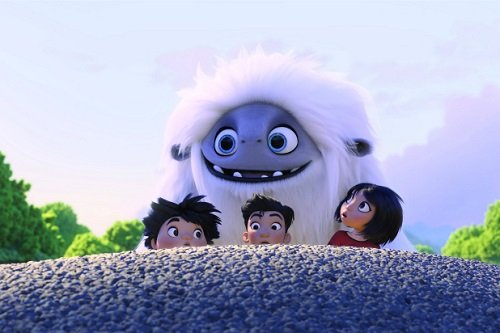 (from left) – Peng (Albert Tsai), Jin (Tenzing Norgay Trainor) and Yi (Chloe Bennet) with Everest in DreamWorks Animation and Pearl Studio's Abominable, written and directed by Jill Culton.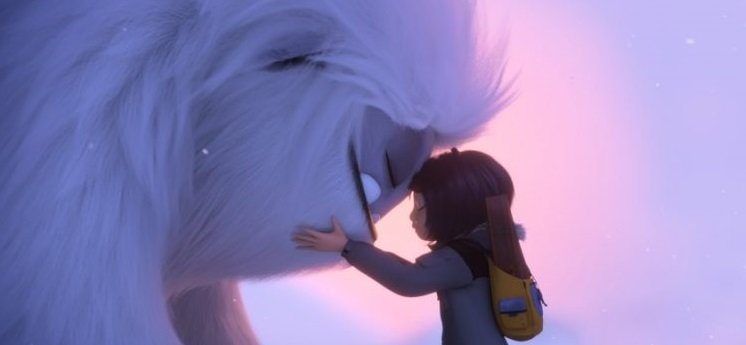 Abominable tells the story of a young girl living in Shanghai and a yeti
A newly released animated children's film triggered a territorial controversy in South East Asia. A half-second blip in the film aggravated a decades-old geopolitical controversy in Southeast Asia in October, writes Grennan Milliken in the GlacierHub, an online news portal.
The film about a lovable yeti and his child companions' journey to the Himalayas has been banned in Vietnam and Malaysia, and boycotted in the Philippines, because of a map shown in the film that depicts China's disputed territorial claims in the South China Sea. To some, the film also glosses over the yeti's physical and cultural connection to Tibet and Nepal.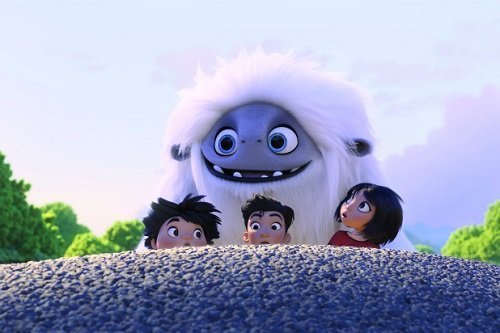 ---
From left, Peng (Albert Tsai), Jin (Tenzing Norgay Trainor) and Yi (Chloe Bennet) with Everest in Abominable.
---
Abominable, a joint production of Dreamworks and Chinese company Pearl Studio, tells the story of a young girl, named Yi, in Shanghai who stumbles upon a frightened, but friendly, yeti hiding on her roof. After patching up a wound on his arm, feeding him pork buns, and other fuzzy-feeling-inducing moments, Yi and the yeti embark on a journey away from the megalopolis of Shanghai to get him back to his home in the Himalayas.
The scene that has been the cause of so much international ire is a split-second glimpse of a map on Yi's wall, that very prominently (if you're from Southeast Asia) includes China's infamous "nine-dash line" in the South China Sea. The "nine-dash line" is a vague demarcation that China has insisted represents its historic territory in that body of water. Vietnam, Malaysia, The Philippines, Taiwan, and Brunei all claim portions of this same area.
On a map, the dotted line — literally made of nine dashes — plumes out from the Chinese mainland and covers nearly 90 percent of the resource-rich South China Sea. There is no legal basis for this claim, which also violates the international principles of freedom of the high seas.
The film also neglected any mention of Tibet or Nepal—the cultural home of the yeti. "The yeti is…naturally and inherently a being from the Tibet-Nepal Himalayan region," social scientist and Himalayan expert Galen Murton told GlacierHub. Yet in "Abominable," even yet's home, vaguely referred to as "Everest," is also depicted as just another part of China.
"What is missing is what's really important—it vaporizes the issue of Tibet," said Murton. China's claim of sovereignty over Tibet has been challenged for decades, most notably by exiled leader, the Dalai Lama.
Coincidentally, the Himalayas have also been the subject of territorial disputes between China and its neighbours, especially India. The much-disputed border there — known as the Line of Actual Control — cuts through thousands of miles of mountains and glaciers. The two countries fought a war in 1962 over two particular sections that remain unresolved. Things again turned heated in the summer of 2017, when China attempted to construct a road through the contested territory and was blocked by Indian troops. The event culminated in a standoff between hundreds of Chinese and Indian soldiers.
"Abominable," for its part, is mostly just a kids' movie about family, adventure, and compassion for other living creatures. It also highlights the mysterious power that snowy mountains and glacier environments have on people. This is embodied in the friendly yeti, who can magically change the environment around him when he hums deeply. The movie has also been praised by some in the US for the inclusion of an all Asian-American cast and has done well at the box office.
Even so, the presence of the nine-dash line and other geopolitical framings in the film are likely not "totally innocuous or accidental" according to Murton. "I don't think there is anyway it could've been overlooked," he said, explaining that films shown in China must abide by censorship rules. "I think it's intentionally inconspicuous. It sort of buries the controversy in an image or illustration that just normalizes it."