A new book highlights gaps between aid agencies and communities, the efficacy of aid in poverty reduction and human development
The debate over development strategies and policies being applied in the developing countries to eradicate poverty has been going on ever since the introduction of the neoliberal economic agenda and the structural adjustment programmes.
Independent economists and academics have been questioning the relevance of foreign aid given to developing countries. Loans and grants given to accelerate poverty reduction programmes entail hidden agendas and thus have yielded little result. The strings attached to bailout packages and austerity measures prescribed by the capitalist financial institutions have proved disastrous to the working class, working people and lower middle-class people.
They are advocating a paradigm shift in development strategies, policies and the scope of foreign aid in developing countries to yield fruitful results.
A new book on the gaps between aid agencies and the communities, the efficacy of aid in the eradication of poverty and human development and focusing on indigenization of global developmental goals authored by three academics is a useful addition to this debate.
The 236-page book "Better Spending for Localizing Global Sustainable Development Goals (SDGs) examples from the field centers around an intense debate among donors, policymakers, development practitioners, and academics on the efficacy of aid in eradicating poverty while promoting human development.
Edited by Fayyaz Baqir, Nipa Banerjee, Sanni Yaya, and published by Routledge, it seeks to fill the gap in present literature by presenting stories of better spending through implementing SDGs and addressing Agenda 2030 via indigenization of global development goals with initiatives at local and national levels.
The book adopts an innovative approach to dealing with aid effectiveness by highlighting the relevance of better spending, rather than excessive spending. It does so with real-life examples of interventions made in the Global South to realize the vision of "thinking globally and acting locally".
These case studies speak to the significance of communities' role in shouldering responsibility for planning, financing, operating, and maintaining local developmental initiatives. The examples also demonstrate how aid serves its purpose when used as an investment in communities and enterprising individuals, in order to realize the strategic impact of giving and build a local "receiving mechanism" for indigenizing and achieving global development goals.
The book references cases of better spending by governments, philanthropists, and civil society organizations (CSOs) from across Asia, Africa, and Latin America on a range of issues and will, thus, be of interest to development practitioners, policymakers, donors, civil society organizations, academics and students of international development studies.
About the Editors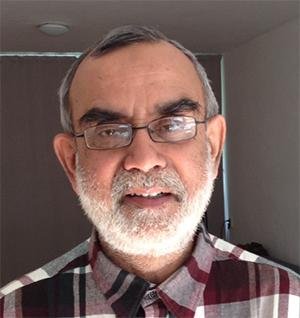 Fayyaz Baqir is a visiting Professor, School of International Development and Global Studies (SIDGS) at the University of Ottawa. He served as Senior Advisor on civil society at the United Nations, and CEO of Trust for Voluntary Organizations. He received top contributors' awards from UNDP's Global Poverty Reduction Network.
Nipa Banerjee has a PhD from the University of Toronto in development studies and has served for over 40 years as an international development practitioner, policy analyst and advisor, and professor, at different periods of her career.
Her experience includes 34 years with CIDA, Canada's former ODA agency, notably as head of mission in Thailand, Cambodia, Laos, and Afghanistan and as Counselor Development representing CIDA in Bangladesh, Indonesia, and India.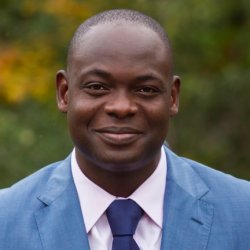 Sanni Yaya is Full Professor of Economics and Global Health, and Director and Associate Dean of the SIDGS. His work focuses on a broad array of multidisciplinary topics in development and global health.