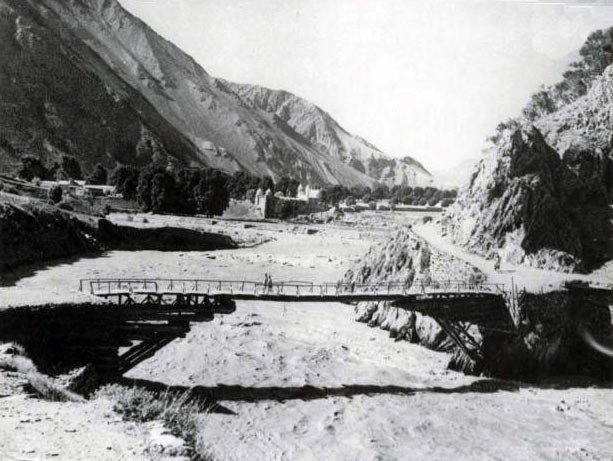 Bridge at Chitral Siege and Relief oaf Chitral, 3rd March to 20th April 1895
Three Chinese mining experts fell into a river as wooden bridges breaks down
CHITRAL, Aug 3: Three Chinese nationals have fallen into a river near Mastuj, upper Chitral, due to breaking of a worn out wooden bridge, police and rescue service officials told The High Asia Herald.
One of them has died while two others survived and rescued, they said.
According to the Mastuj Police Station SHO three Chinese nationals working for a Peshawar-based private mining company were crossing the wooden bridge at Chamarkun, Gol Nullah.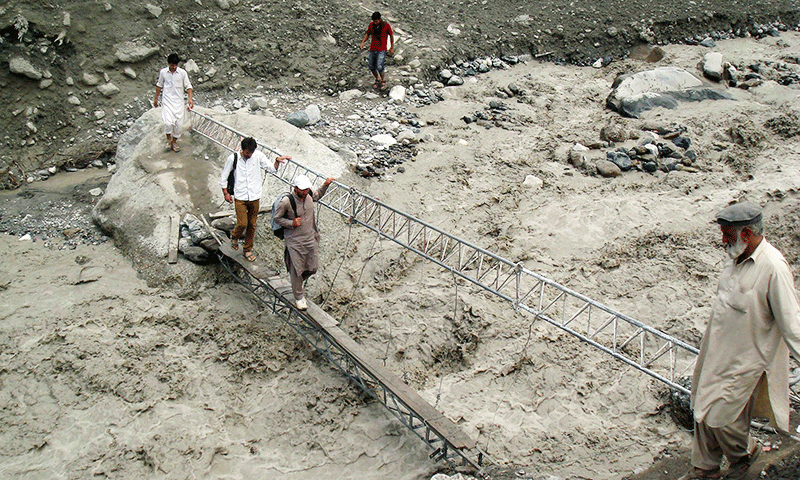 The bridge which was in a very bad condition broke down and the Chinese engineers fell into the gushing water.
Two of them identified as Jiangbao and Lee Quan were rescued while their supervisor identified as Yu Cheng drowned.
According to the sources they were going to Chapari Chamarkan in Gol area for mining exploration.
According to Suhail Ahmed of the Rescue 1122 emergency service, they got to the site of the accident after getting information and transferred the body of the Chinese supervisor to Mastuj police station and then to district headquarters hospital for medico-legal formalities.
Police said that as per law autopsy will be performed during day.
Most of the wooden bridges in Chitral valley are in dilapidated condition due to want of maintenance. Their condition worsened during the recent torrential rains and flashfloods.
Some of the bridges have been constructed in 1917 during the British colonial period but have never been reinforced or properly maintained.
In 2005 one Koran engineer had also died at Ziarat nullah during flood.