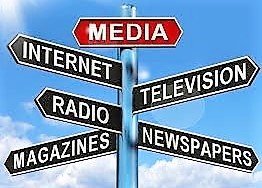 Over 300 academics, media professionals will discuss new trends, challenges and opportunities in the media industry at a two-day conference at NUML on Oct 10-11.
Islamabad: Media in Pakistan has witnessed an exponential growth in recent years. The media especially electronic one is in the transitional phase facing new challenges. A paradigm shift is taking place which has impacted the dynamics of the information gathering and dissemination styles, semantics, operational and financial structures.
With the rise of online journalism, mass communication and journalism students need to be enlightened on the global trends and their impact on the local media industry. These and many other issues and challenges will be discussed at a two-day conference at the National University of Modern Languages.
The conference on "Media as a Soft Power in the 21st Century" will open on Thursday (Oct 10) where 300 academics and journalists will present papers, deliver lectures and interact with over 1,200 students in 12 sessions and explore the "persuasive role" of media in world affairs through different perspectives and dimensions.
"Communication is relevant to every human [and] we all use different tools to communicate. Students will have an opportunity to understand the cross-cutting nature of the usability of communication and research tools," says Haroon Baloch, a faculty member of the university's mass communication department.
The conference is designed in a way that there is a balance between research and fieldwork. While students will get opportunities to enrich and strengthen their theoretical backgrounds through discussions on the research papers. At the same time, they will learn from the media professionals and practitioners who will share their experiences in the field.
For Amna Zulfiqar, it is not a mere social networking platform, but an opportunity for all to upgrade their knowledge, research, and digital skills. Ms Amna is one of the speakers who will present her research paper at the conference.
Mass communication and journalism is not something that is learned in the classrooms. It is rather "an experience," some media practitioners say.
Students are showing enthusiasm and laud the university's effort to make education interactive for them by holding this conference. One of the students said, "I have an avid interest in research and I look forward to participating in the conference. It will help me in my thesis and intellectual conditioning."
---
Fatima Misbah is a student of the Mass Communication and Journalism Department of NUML