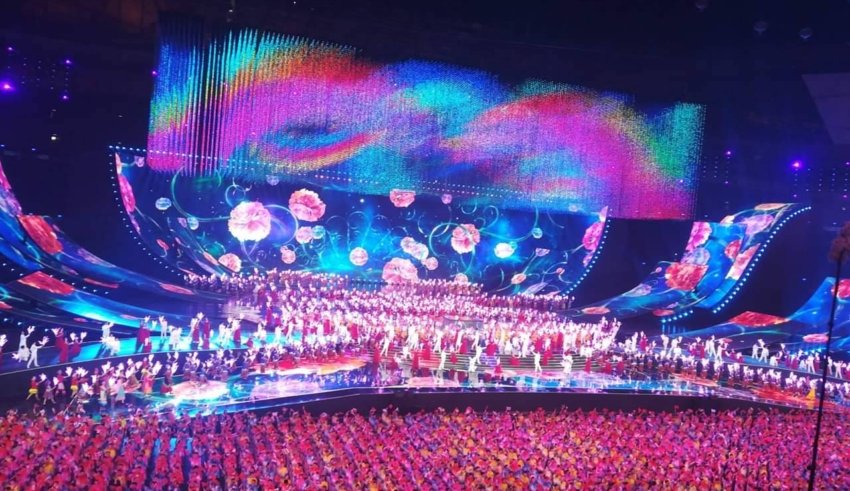 A Pakistani student's reflection on Conference on Dialogue for Asian Civilizations that held in Beijing May 13-15, 2019.
It was a memorable event of my life to participate in a mega event that featured world leaders, scholars, artists, and celebrities. The Asian Civilization Parade, Asian Cultural Festival, Asian Civilization Joint Exhibition, Asian Film and TV Week, Asian Culture and Fashion Exhibition and Asian Cuisine Festival, were part of the Conference on Dialogue of Asian Civilizations (CDAC).
The three-day conference aimed at providing a platform through exchanges and mutual learning, tryst building to enhance interactions among the youth, communities, and the media and to form a network of cooperation among think tanks, so as to add to the rich cultural lives of Asia and contribute to greater regional cooperation and development.
The participants also stressed the need for cooperation among Asian civilizations with a shared future for the region and the world as well as to carry forward the achievements of civilizations.
Chinese President Xi Jinping who delivered a keynote speech at the opening ceremony of the conference stressed on greater understanding among civilizations, cooperation and peaceful coexistence which are vital for development.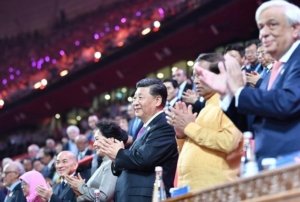 "To face common challenges and march towards a brighter future, we need not only economic and technological powers but also the power of cultural civilizations", he suggested.
Civilizations, according to him, will lose vitality if countries will go back to isolation and cut themselves off from the rest of the world.
"It's foolish to believe that one's race and civilization are superior to others, and it is disastrous to willfully reshape or even replace other civilizations," Xi said.
President Xi said Asian peoples are expecting an Asia of peace, common prosperity, openness, and integration. He noted maintaining peace is a responsibility that every country should undertake.
"Without peace, constant conflicts and fierce wars would break out," he said. He went on to suggest that economic growth, improvement of peoples' livelihood, social stability and people-to-people exchanges will all become empty talk.
The Asian people hope to live free from fear, get along well with each other and jointly maintain peace, which is more precious than gold, Xi noted.
It is foolish Exchanges and mutual learning among civilizations should be conducted in a reciprocal and equal manner, and be diversified and multi-directional, Xi said, noting they should not be compulsory or forced or be a one-way flow.
China is willing to implement an Asia tourism promotion plan with other countries, President Xi Jinping said.
The conference that was hosted by a Chinese media group for the participating countries of Road and Belt initiative was attended by 1,352 representatives from all 47 Asian countries and from other parts of the world and organizations.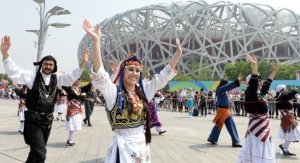 BEIJING CONSENSUS
The participants discussed the development, mutually beneficial cooperation among Asian countries, and issued the Beijing Consensus, according to Xinhua news agency.
"We believe that the ancestors of Asian nations have created splendid civilizations, promoted cultural progress, raised living standards and developed diverse social systems. Today, Asian civilizations are conducting exchanges with openness and thriving as a result of mutual learning.
The peoples of Asian countries should build strong confidence in their own civilizations and endeavour to achieve greater splendour in the future.
The world is undergoing major development, transformation, and adjustment, but peace and development remain the call of our times, the consensus said, calling on an effective response to the global challenges through not only economic, scientific and technological strength but also the power of culture and civilization.
"Every civilization, with its unique appeal and roots, is a treasure of humanity. Diverse civilizations should respect each other in a spirit of inclusiveness and mutual learning.
The participants stressed that respect for diversity will replace a sense of superiority, harmonious coexistence will replace clashes, exchanges and sharing will replace estrangement, and joint progress will replace isolation. In this way, all civilizations can appreciate each other's beauty while valuing that of their own and achieve common development.
"We believe that all peoples aspire for peace and tranquility, common prosperity, openness and interconnectivity in Asia and the world at large. Exchanges and mutual learning among civilizations act as a major driver for world progress, peace and development, and hold the key to building a community with a shared future for mankind."
The participants stressed the need for promoting mutual understanding and trust, as well as people-to-people exchanges between countries, ethnicities, and cultures to lay solid cultural and social foundations.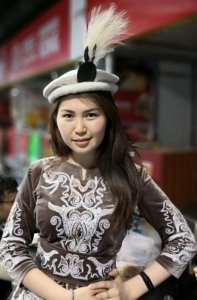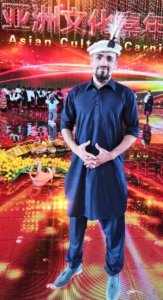 The participants hoped that the conference will provide Asia and the international community with a new starting point for conducting more extensive and in-depth inter-civilizational dialogue, and building a diversified communication mechanism and a multi-level dialogue platform.
They called for pursuing development through innovation and keep pace with the times while maintaining cultural traditions, so as to maximise the driving forces for cultural progress.
They also underlined the need for promotion of cooperation among different countries in the fields of culture, tourism, education, media, think-tanks, health, and nongovernmental exchanges.
"We should join hands to provide Asia and the world with wisdom and the impetus for peaceful development, and build a better future for Asian and world civilizations," the document said.
CULTURAL GALA
A mega cultural event was held in Beijing Olympic Stadium. President Xi Jinping with his wife Peng Liyuan, as well as leaders of other countries enjoyed the gala.
More than 30'000 performers from 47 counties including foreign students studying in Beijing also showcased their culture, costume, and cuisine.
The carnival started with the theme song "Our Asia" sung by performers and students from different countries. The second performance was the parade of CDAC countries, followed by a beautiful performance by Chinese famous pianist Lang Lang. Famous Chinese singer Wang Lihong and Zhang Liangying also performed and enthralled the audience.
Other cultural troupes and musical bands of the world also performed along with China National House Symphony.A number of Pakistani cultural troupes and students as well as from Gilgit-Baltistan also participated in and performed at the festival. There were 11 Pakistani students from four Chinese universities — four from Gilgit-Baltistan, four from Punjab, one from Balochistan, and two from Sindh.
Pakistani singer Noman Khan Lashari sang the famous song Rashk-e-Qamar which was well received.
The Chinese artists who danced on Pakistani song told The High Asia Herald that they loved the song very much. The audience also liked the performance.
The troupe from our university was comprised of students from Pakistan, Thailand, Kyrgyzstan, Kazakhstan, Malaysia, Indonesia, Vietnam, Cambodia and Mongolia. Dancers from different countries, including Indonesia, Armenia, Lebanon, Turkey, Azerbaijan, Tajikistan, Russia. The North Korean and Chinese artists dressed in their traditional costumes presented their traditional dances.
Artists from Pak
istan, Sri Lanka, Cambodia, Malaysia, and India also presented their folk and traditional songs.
Famous Hollywood star Jackie Chan performed Kung Fu art and the charm of Chinese ink art in the bamboo background.
Students with professional Chinese opera artists also performed. The Chinese opera has been declared as Intangible Cultural Heritage of Humanity by UNESCO in 2009.
The event concluded with the singing of "Our Asia" by famous Chinese singer Wang Leehom with artists.
Also see: https://l.facebook.com/l.php?u=https%3A%2F%2Fyoutu.be%2Fm7D3EwuU7UQ%3Ffbclid%3DIwAR0FI5PfI50bo_122voxvnP6JQ0xy_Jnz_6VM61l4NtG4gXRt2ssYIpT12E&h=AT1TcPw_pRkSTZeF7uJQjZDygV5msIdQGodTnapmsu4OvRybh6QdZLS7CLUYjyIn7EGk08DUu2VmtHY90PN4cGkPRCOjMTJcylV_YtHwgroozrmJWsQtuSLGN50Oe5zSMg6fkg