Lotta Hintsa, hamming it up for a sponsor. Photo: Lotta Hintsa
---
The trio from Poland, Canada, and Finland are in Skardu to attempt the 12th highest mountain in the world peak this winter
A celebrity from Finland and two noted climbers from Canada and Poland have teamed up to attempt Broad Peak in Baltistan Division of GB, reported Angela Benavides on the ExWeb, an online magazine pages.
Lotta Hintsa, a famous model, TV artist and a former Miss Finland, Denis Urubko is a Russian-Polish mountaineer and Don Bowie from Canada met in Islamabad last Thursday. They left for Skardu the following day, to attempt 26,410 feet (8,047m) Broad Peak, in the Himalayan ranges on the Sino-Pakistan border.
Meanwhile, Simone Moro and Tamara Lunger remain in their hypobaric chamber at the Eurac research institute, in Bolzano, Italy, training on a treadmill, the magazine reported. They hope to acclimatize to the altitude before even reaching Pakistan in about two weeks. Their goal is the first winter 8,000m traverse: Going light, fast and without oxygen supplement, they will climb Gasherbrum-I and, if possible, continue to Gasherbrum-II along the route previously climbed once before, in summer, by Reinhold Messner and Hans Kammerlander.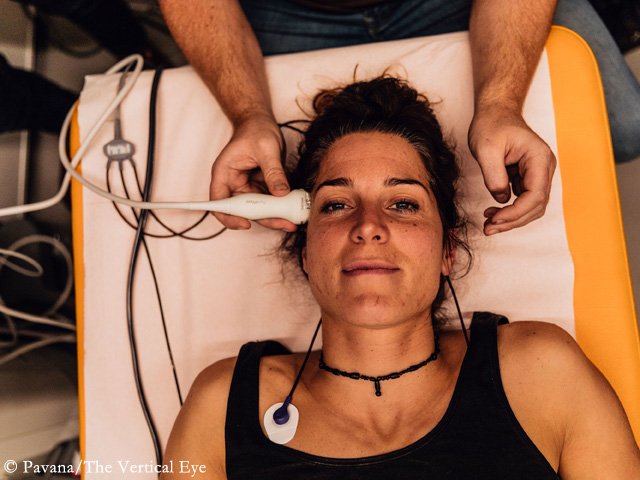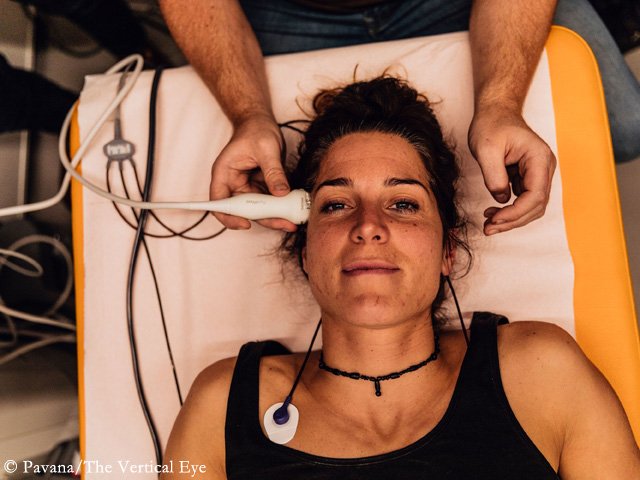 ---
Meanwhile, the high expectations for a first winter ascent of K2 may end with the mountain remaining untouched this season. Mingma G has postponed his expedition until at least January 2020 because of a lack of sponsorship. The team also includes Jon Snorri of Iceland, Gao Li from China, Sirbaz Khan from Pakistan and Tamting and Kilu Pemba from Nepal.
Setting aside this K2 paradox — too much attention has deterred some teams from trying — the Karakorum winter season does include one encouraging first: both teams going for winter 8,000'ers include a woman member.
If successful, this would mark the third female winter 8,000m climb, after Marianne Chapuisat on Cho Oyu in 1993 and Elisabeth Revol on Nanga Parbat in 2018. On the way down, Revol had to be rescued by Adam Bielecki and Denis Urubko. Sadly, her summit mate Tomasz Mackiewicz perished.
Tamara Lunger, 33, learned to ski almost before she could walk. Daughter of Italian national ski team member Hansjörg Lunger, she first became a ski mountaineering racer herself. Then at 23, she turned to high altitude climbing and summited Lhotse.
Since 2015, she has teamed up with Simone Moro on Himalayan winter expeditions, attempting Manaslu in February 2015 and Nanga Parbat the following winter. On Nanga, Moro successfully summited while Lunger stopped just 70 vertical metres short. Last winter, the couple traveled across Siberia to climb a modest but frigid 3,000m peak in the Chersky Mountains, considered one of the coldest places on Earth.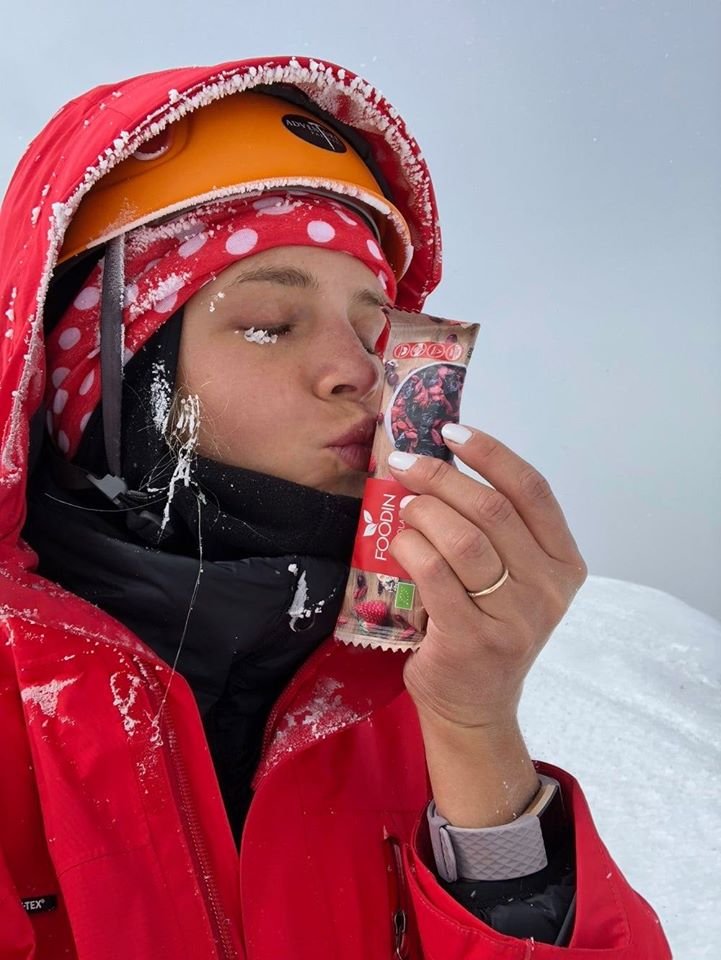 ---
Lotta Hintsa, 30, of Finland keeps a relatively low profile on social media as a climber, so it takes time to realize that this woman who climbed on Gasherbrum II this summer, with no supplementary O2, keeping pace with climbing mate and trainer Don Bowie, is also the same Lotta Hintsa who is a model, TV celebrity and Miss Finland 2013. Before this summer, she had no experience of 8,000'ers, although she had climbed Kilimanjaro and Aconcagua.
Romanian Alex Gavan, who shared Base Camp with them at that time, recently told ExplorersWeb that Hintsa struck him as one of the most disciplined and better-trained climbers that he met in the Karakorum that season. "When she told us the marine-like training routines she had gone through to prepare for Gasherbrum, we would look at Bowie in disbelief like, 'Hey dude, did you really made her do that!?' " Gavan recalled.
Gasherbrum escaped Canadian climber Don Bowie, and Hintsa because of dangerous conditions, although Urubko triumphed on a risky solo attempt. Now, the three of them are joining forces on Broad Peak, a first if you subscribe to Urubko's definition of "real winter" as ending on February 28. According to Barrabes.com, Hintsa is in charge of Base Camp logistics rather than climbing. However, once there, who knows? Hintsa reportedly also has plans for Everest in spring 2020.
Bowie is a professional high altitude climber from Alberta, Canada. His climbing endeavors have taken him to the remotest regions of Nepal, Pakistan, Tibet, Africa, South America, Mexico, USA, and the high arctic of Canada.
Related story: https://explorersweb.com/2019/12/04/so-who-is-really-going-for-winter-k2-this-season/