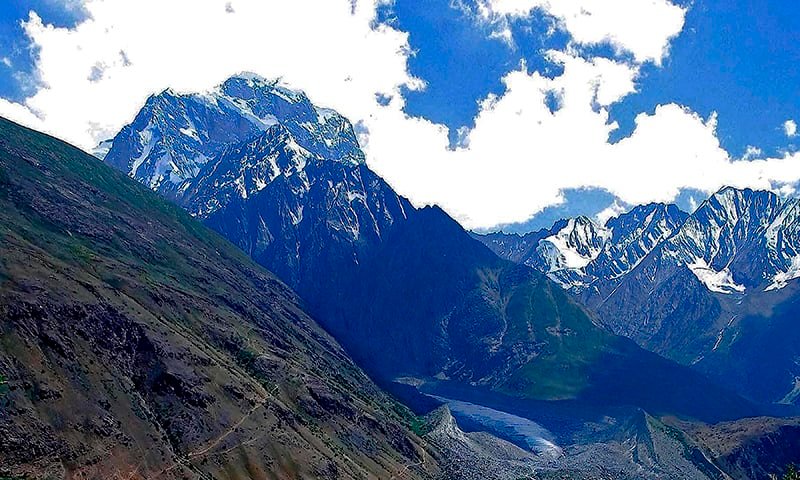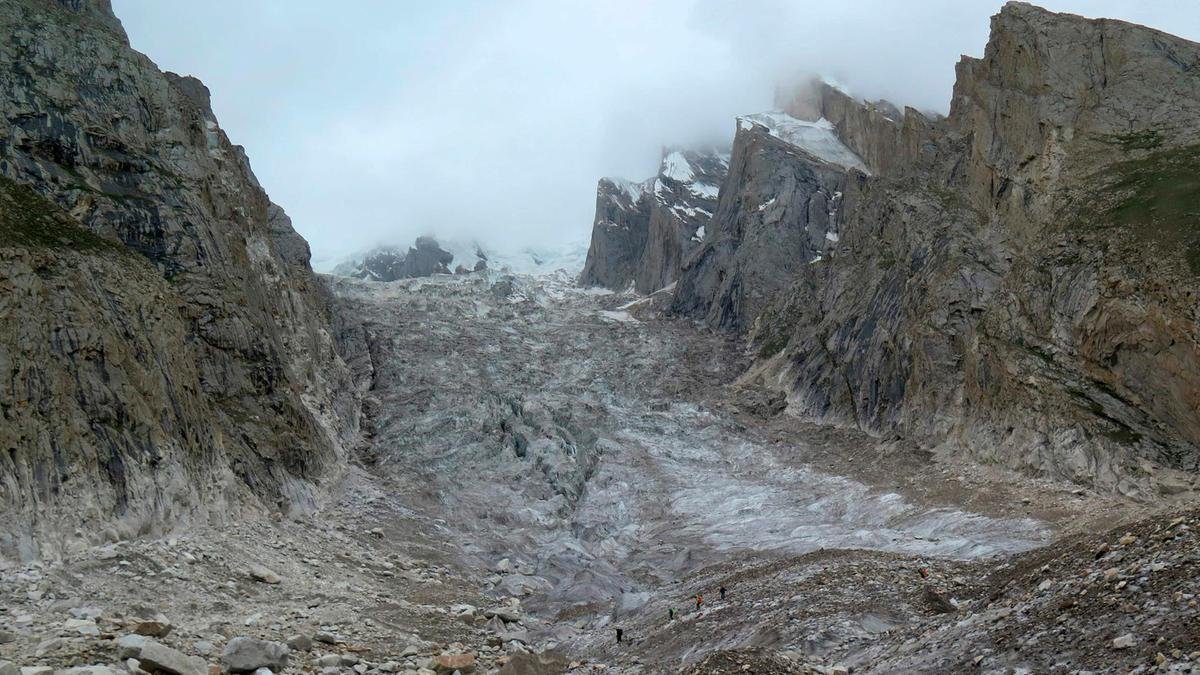 ---
One of the expedition members fell on a glacier and three were stranded overnight on Koy-i-Zom peak in Yarkhun valley
Chitral, Sept 30: Five British trekkers and their guide and four cooks who were trapped on a mountain in upper Chitral have been rescued, local officials confirmed to The High Asia herald late Monday evening.
The group of mountaineers and their four cooks from Baltistan climbing the 6,872-metre Koy-e-Zoom peak in Broghil came into trouble on Sunday after one of their members slipped on a glacier, the official said.
"As per our information, the team fell from a height of 30 metres after a climber slipped on a glacier during the trek," Upper Chitral Additional District Commissioner (ADC) Irfanuddin said.
Two of the climbers, named as William Taylor and John James Crook, were rescued by an army helicopter and airlifted to a basic health unit at Mastuj town.
He said that the rescued climbers are injured but in a stable condition. "One of the three trapped team members has received head injuries," he said, referring to Swinton
However, the three remaining climbers, — Alastair James Swinton, Thomas Michael Livingstone, and Uisdean Robertson Hawthorn — and their local guide, identified as Imran, were left stranded overnight while the search was suspended due to darkness and poor weather conditions.
The British Foreign Office told The National newspaper on Monday afternoon that all five climbers had now been rescued.
"Our staff is in close contact with the support teams of five British climbers who have been rescued from a mountain in Pakistan, as well as those who carried out the rescue operation," a spokesperson said.
Chitral and Gilgit-Baltistan are a popular destinations for mountaineers drawn to the area by the challenging climbs.
The team had arrived Pakistan on Sept 3 and set for in Yarkhun, upper Chitral to scale the 6,700 meters (22,000 feet) high Koy-e-Zoom, the highest peak in the Hindu Raj range, located between the Hindu Kush and the Karakoram ranges at the boundary of the Khyber-Pakhtunkhwa and Gilgit-Baltistan.
In the meanwhile, rescue teams have been dispatched on foot by the district administration, along with Chitral Scouts and police, said the officer.
In July an Italian team including two local girls and Imtiaz Ahmad, one of the girls' from from Shimshal were hit by an avalanche killing Imtiaz and injuring others on a mountain in Ghizer District of Gilgit-Baltistan.
In March, British climber Tom Ballard along with Italy's climber Daniele Nardi died while attempting a route of the Nanga Parbat that has never been successfully completed.