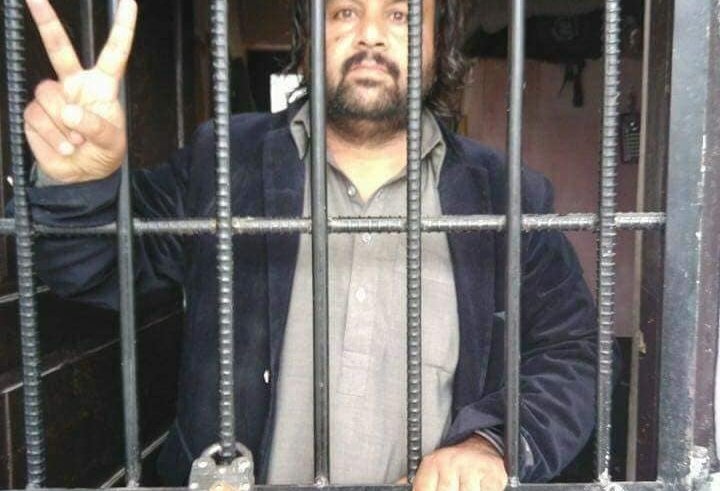 ---
GILGIT: Four more prisoners were released from Damas jail in Ghizer District on Friday.
According to a notification issued by the Home Department of Gilgit-Baltistan, the authorities have issued release order of Aleemuallah Khan, Musa Khan, Irfan Ali and Shukrullah Baig.
The interim government/home department with the consent of presiding Judge of Anti-Terrorism Court has ordered the release of the AWP activist Aleemullah Khan, Shukoorullah Baig, Musa Baig and Irfan Ali, residents of Hunza District as per an agreement signed by the Aseeran Hunza Committee and officials during a six-day sit-in at Aliabad last month.
According to the agreement the 12 prisoners of conscience will be released in phases till November 30.
Two prisoners — Rashid Minhas and Salman Karim — were released on October 22.
Some more prisoners will be released on November 22 and 27.
The Awami Workers Party leader Baba Jan and Iftikhar Karbalai will be released in the last phase on November 30.
These prisoners were awarded life imprisonment under section 436, 427, 435, 147, 149, and 337 of Hudood Ordinance 1979 and section 21(L) and 6/7 of Anti-Terrorism Act, 1997 after nominating them in the FIR No. 20/2011 registered at Aliabad Police station on Aug 12, 2011, after a massive protest against the killing of a man Afzal Baig and his son Sher Afzal by the police.
They were staging a sit-in at the main commercial town of Hunza for payment of compensation and their rehabilitation.
.