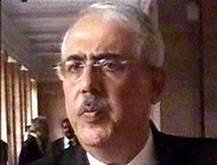 HAH Report
---
Islamabad
The government has formed a 10-member committee to examine the constitutional, governance and administrative reforms for Gilgit-Baltistan.
According to a summary submitted to the Supreme Court of Pakistan by the Attorney General of Pakistan (AGP), Anwar Mansur Khan, Kashmir Affairs and Gilgit-Baltistan Minister will be the committee's convener with federal and GB law ministers, GB governor, the AGP himself, secretaries of ministries of foreign affairs, defence and Kashmir affairs, joint secretary GB and deputy secretary GB Council as it's members.
According to the terms of reference (ToR) of the committee, it will review the GB Order 2018 in the light of a) the recommendations of former senator Sartaj Aziz committee, b) SC 1999 judgement,  c) Attorney general's recommendations, and d) to examine the status of GB in the light of UN Resolutions on Kashmir and the stand taken by the Pakistan government on the issue.