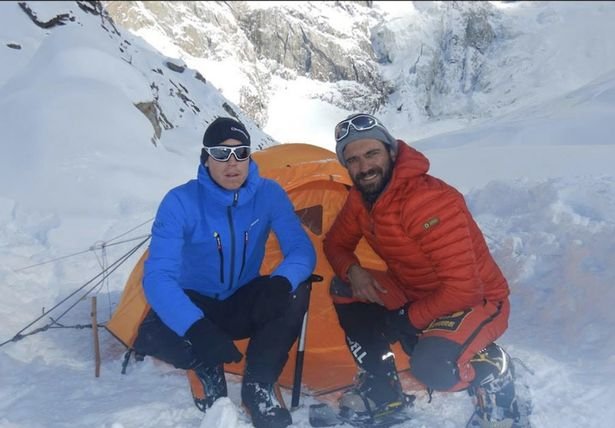 Tom Ballard (L) set off on the adventure in poor weather with Italian climber Daniele Nardi.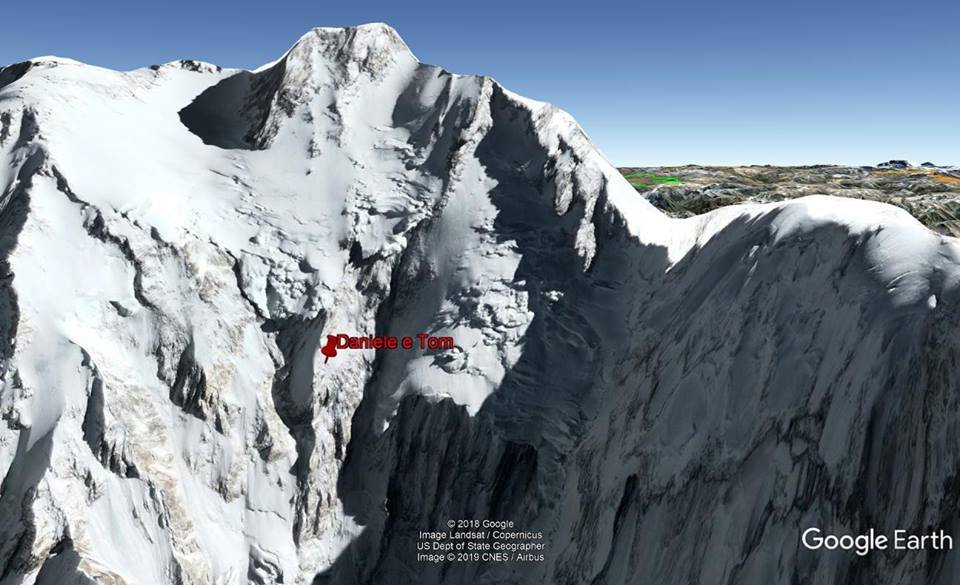 Hopes of tracing two climbers on Nanga Parbat dimming as the rescuers did not find any clue of the duo who went missing Sunday last on the second highest mountain peak in Gilgit-Baltistan.
Pakistan army helicopters have scuppered the mountainside for Italian climber Daniele Nardi, 42, and his British partner Tom Ballard, 30, though inclement weather and tensions with India have strained search efforts, media reports said.
Russian mountaineers on K2 offered to support the rescue mission on Friday, with flights scheduled after an agreement was reached with the Italian embassy and the Pakistani air force. The search will continue if the weather allows it, said Stefano Pontecorvo, the Italian ambassador to Pakistan.
The Italian ambassador said he is hopeful the search can continue again on Saturday. "What happened during the night is the Russian team… which found it was too dangerous to try (and find the men) on foot.
"The second option is Alex Txikon, the Basque climber, who had two years ago been on Nanga Parbat, has a team of three people with him — among them a doctor — and he also has these three drones with cameras and equipment to pick up traces of life.
Meanwhile, Spanish climber Alex Txikonhas offered to take part in the rescue operation. He has offered an idea to use drones to track from the air the area of ​​the Mummery spur, at about 6,000 meters.
The Basque climber has volunteered to fly to Nanga Parbat along with three others from his expedition team on K2, as close as possible to camp 1, to activate three high-powered drones, which he has brought to film his own expedition. The drones can operate at high altitude and will patrol the Mummery Spur, up to the plateau above and along all the hypothetical paths the missing climbers might have taken.
Txikon and his partners were not able to go on Friday because of issues over who is covering the rescue expenses. That has now been resolved. Nardi's family has stepped up and the pickup flight to K2 Base Camp and then onto Nanga Parbat is scheduled for Saturday.
'Today the weather was certainly not flyable from Nanga Parbat to K2 and back," the ambassador twitted on Friday. "Tomorrow we hope to do that – bring him over with his equipment and he will be based in base camp and fly his drones over the area that both Nardi and Ballard could be found.
"If they find something then we'll have to go and get them. It is a complicated process. Yesterday we got special permission to fly," the envoy said.
Initial search plans were prevented on Thursday when Pakistan closed its air space after it shot down two Indian fighter jets, after aerial combat over the contested Kashmir region but two army helicopters were eventually drafted in.
An update posted to Nardi's Facebook page Friday said there was still no sign of the two climbers.
Pakistani pilots released video footage of their search on the huge Diamer face:
Meanwhile the plan to transport Vassily Pivtsov and three members of his Russian-Kazakh-Kyrgyz K2 team to the site of the missing climbers' wrecked tent at Camp 3 fell through, when the searchers looked at a video of the conditions and deemed the avalanche risk extreme.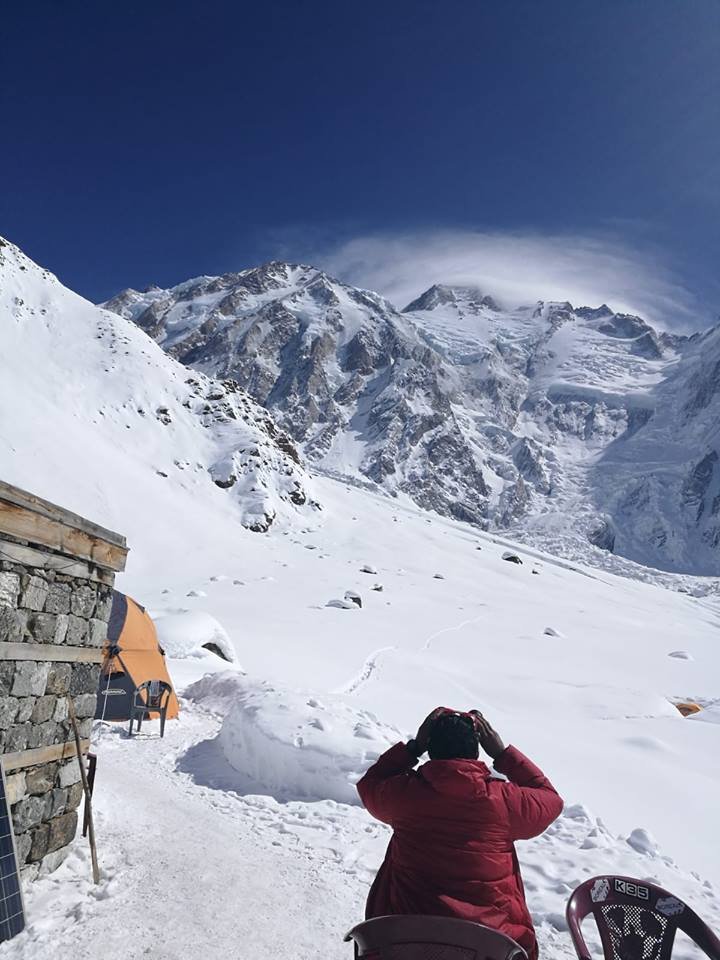 Moreover, the weather has turned for the worse, wrapping Nanga Parbat in thick fog and bitter cold, the ExplorersWeb reported. Due to the great risk of avalanches it has been ruled out that the Russian-Kazakh-Kyrgyz team will be able to go to the Mummery spur area. It is considered to be more prudent the alternative of drones.
Two army helicopters made sorties over the spot where the climbers had pitched their tent. The army aviation helicopters crew was accompanied by veteran climber Ali Sadpara,who along with Simone Moro did summit Nanga Parbat in 2016 in winter.
The choppers dropped Sadpara and two other rescuers near the Base Camp, then returned to Skardu to refuel. The flight crew spotted the mountain swept by massive avalanches, and a broken orange tent where Camp 3 used to be.
Hopes of finding the climbers alive are dimming fast. The drones, at least, can look for them safely, without risking the lives of the searchers.
Some sources have compared this situation to the one on Nanga Parbat in 2018, when Tomasz Mankievicz perished but his partner, Elisabeth Revol, survived thanks to volunteers from K2, who abandoned their own climb to aid in the emergency. But this case differs in one essential way: Last year, the stranded climbers sent out a clear SOS call; this time, there has been no sign of the duo for nearly a week, reports the ExplorersWeb.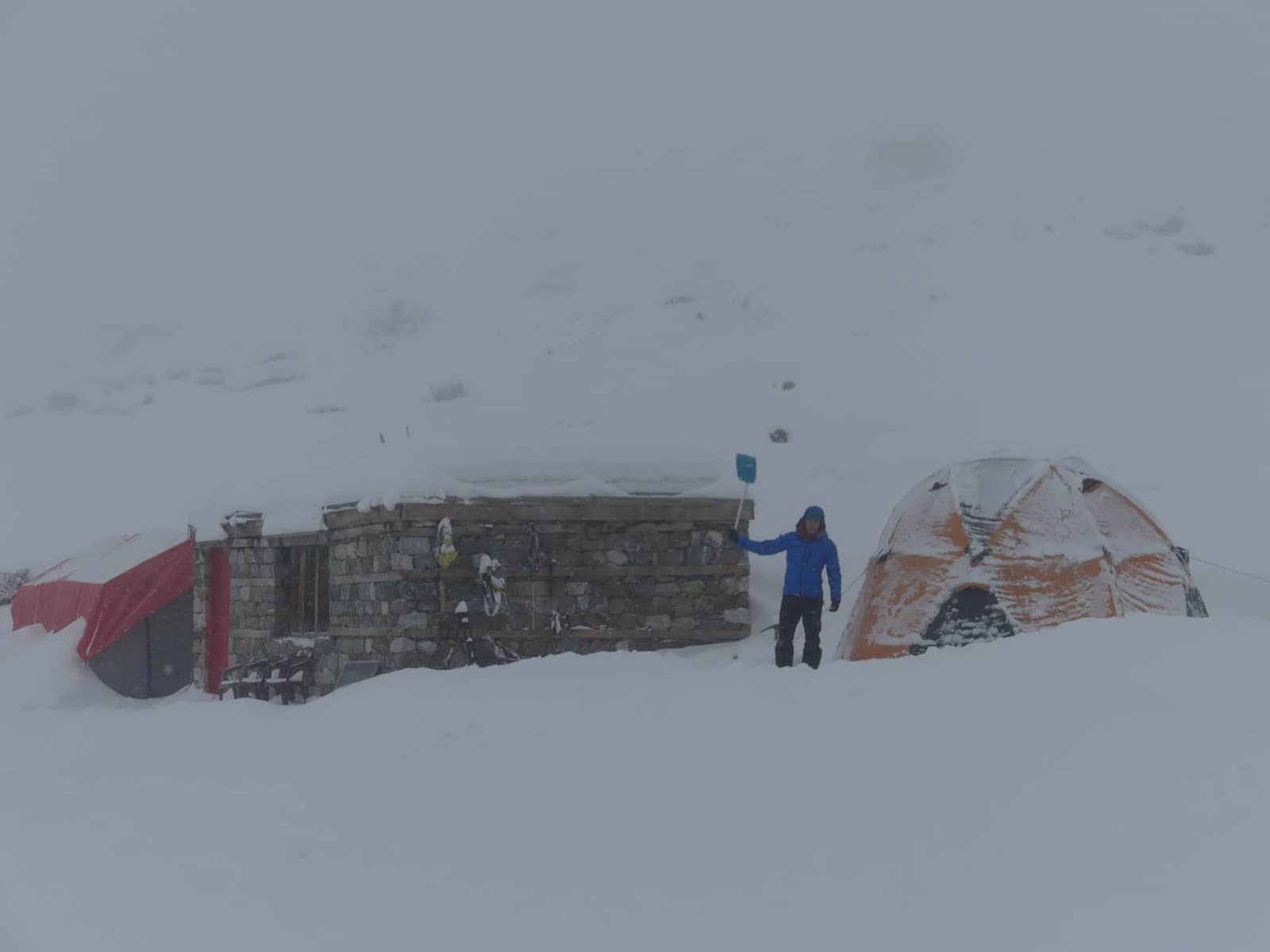 The last contact with Nardi and Ballard was Sunday, when they were about 6,300 meters above Camp 3. Since then all communication with them has been lost.
Years before she died on the descent from K2, famed mountaineer Alison Hargreaves climbed the soaring, glacier-studded Eiger with her son Tom in her womb.
That would arguably be his first climb, made before he was born into a notably adventurous family. Hargreaves was the first woman ever to summit Everest without Sherpas or bottled oxygen, in May 1995. She was killed on K2 in a rash of bad weather three months later.
Tom Ballard followed in her footsteps at Eiger and five other major peaks in the Alps in 2015, becoming the first solo climber ever to conquer them all in one winter. Ballard was christened "the new king of the Alps," the Telegraph announced soon after.
But now, about 100 miles southwest from where his mother died, Ballard, 30, has been missing along with his Italian climbing partner Daniele Nardi on Nanga Parbat — nicknamed "Killer Mountain" for its row of deaths and notoriously difficult terrain on the ninth-highest mountain in the world.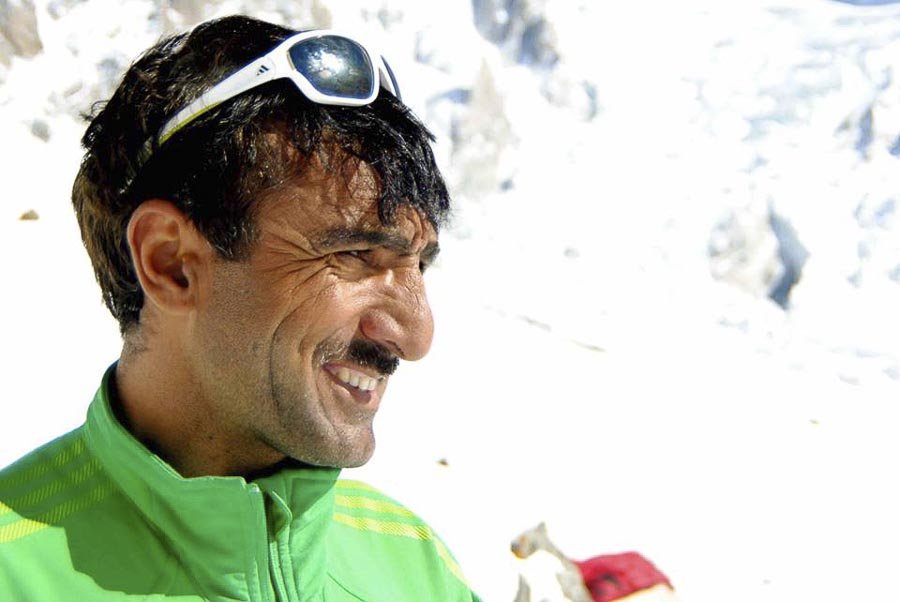 Nanga Parbat, at 8,126 meters, has drawn both adventurers and rescue pilots to its slopes in recent years. Numerous deaths on the peak in the early and mid-20th century led to its nickname "Killer Mountain."
In January, Ballard and Nardi arrived at Nanga Parbat to ascend the peak on a path that has never been successfully taken, according to a statement from Montane, a British clothing company that sponsors Ballard.
"They will be hoping to climb the infamous Mummery Spur — named after Albert F. Mummery, a French climber who in 1895 led the first attempt to climb the mountain,"  the company wrote. He died on the mountain while scouting a path.
"His intended line remains unclimbed to this day," Montane said.
Ballard was about 6 years old when his mother died, and he spent his early years untangling his motivations to scale the same mountains his famous mother once climbed.
"When I was young growing up at school I always said I would climb these mountains for her. But then I realised that was a little bit silly because she had already climbed them herself. I was only doing it for myself — every day I go out there is for me," he told the Telegraph. "Unconsciously, she is one of the reasons why I wanted to do it — but only one of the reasons."
His father, Jim Ballard, also a climber, appeared in "Tom," a 2015 documentary about his son's emergence from his family lineage to carve his own accomplishments.
"Tom never wanted to be anything else, for as long as he can remember, but a climber," he said.
And in the film, Ballard reflected on his path. His mother, two years before her death, became the first solo climber ever to summit all six north faces of the Alps peaks in the summer, about a decade before her son did so in the winter.
"Since I was 10 all I wanted to do was to climb. Even before I was born I climbed the north face of the Eiger," Ballard said. "So I think it's not much a surprise what I do now."
The climb had already appeared arduous, even before the climbers went missing Sunday.
In a Jan. 19 Facebook photo by Ballard, a climber stopped for a rest on a snow-tipped mountainside. Snowflakes obscured his face.
"Well, what did you expect?" Ballard wrote. "It is winter on the ninth-highest peak in the world. No picnic."
Friend Ian Sykes said Mr Ballard was a talented and experienced climber. Sykes, a climber, told BBC Scotland he was optimistic that the missing mountaineers would be found alive.
Ballard continued to base himself in Fort William until his 20s and established new climbing routes on Lochaber's mountains.
He said Mr Ballard's family moved to the Highlands to help with his mother's climbing training. The family, including Mr Ballard's sister Kate and their father Jim, also skied and climbed in the area.
Mr Skyes said: "They are very much a mountaineering family.
PAINFUL MEMORIES
The father of Ballard has said his son's disappearance is bringing back painful memories of his wife's death on K2 in 1995.
Jim Ballard said that he still holds out hope that his son will return home, even though finding him will be "like finding a green beer mat on the pitch at Twickenham".
His wife, Alison Hargreaves, was the first woman to reach the top of Everest unaided. She died in 1995 aged just 33 during a descent from the peak of K2 and her body has never been found.
"This takes me back to those days," Mr Ballard told The Times.
The 30-year-old climber moved to Scotland in 1995 with his sister Kate and grew up in Fort William in Lochaber.
Kate Ballard posted a message on Facebook thanking people across the world for their "love and thoughts".
"Please join with me in positive thinking that my brother and Daniele will return safe," she said.