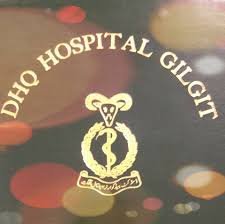 ---
An illegal appointment allegedly made in violation of rules and without fulfilling the lawful formalities in the health department of Gilgit-Baltistan has surfaced, according to sources and documents copies of which are available with the High Asia Herald.
The appointment is a fresh example of nepotism and favouritism rampant in almost all departments of Gilgit-Baltistan exposes the government's claim of meritocracy and transparency.
According to a notification issued on January 4, 2019, Nabila Mahak, a resident of Jutial, Gilgit, was appointed as Bio-Medical Engineer (BS-17) in the District Headquarters Hospital allegedly on the recommendation of the Central Selection Board and with the approval of Chief Minister Hafiz Hafeezur Rahman.
Earlier she was appointed on contract on the same position for one year on February 10, 2017, and was given an extension for one year from March 4, 2018, to March 3, 2019, again in violation of rules despite the fact that a number of eligible and competent candidates are available in GB. The appointment has sparked a protest from the bio-engineers.
In an appeal to the President of Pakistan, Prime Minister Imran Khan, GB's chief secretary and health secretary, the president of the Association of Bio-Engineers of Gilgit-Baltistan has said that the appointment has been made whimsically and in violation of rules and should be revoked.
"It is quite ironical that recruitment on the post of Bio-Medical Engineer in the Health Department of Gilgit-Baltistan has been made whimsically and covertly, with a glaring deviation from a transparent process," the letter read.
It shows how the "procedure or rules are flouted by those wielding the power or authority for sheer self-aggrandizement and favoritism", it further said.
He contended that all posts in BS-16 and above have to be filled through the Federal Public Service Commission (FPSC).
But the appointment in question was made first on a contract basis without taking any lawful recourse to invite applications from eligible candidates locally by advertising the post through electronic and print media.
He has questioned that if there was any exigency that necessitated to fill the same slot for the time being without going through the FPSC process?
Needless to say that there are many bio-medical engineers belonging to GB but are undergoing tremendous hardships on account of their unemployment.
He has requested the relevant authorities to revoke the illegal appointment, halt further extensions and also recover the salary and perks from the officer.
He has also requested the high ups take action against the violators.
When this scribe tried to contact the CM's media coordinator twice through text messaging on his cellphone number for comments from the CM and health department heads, he did not respond.