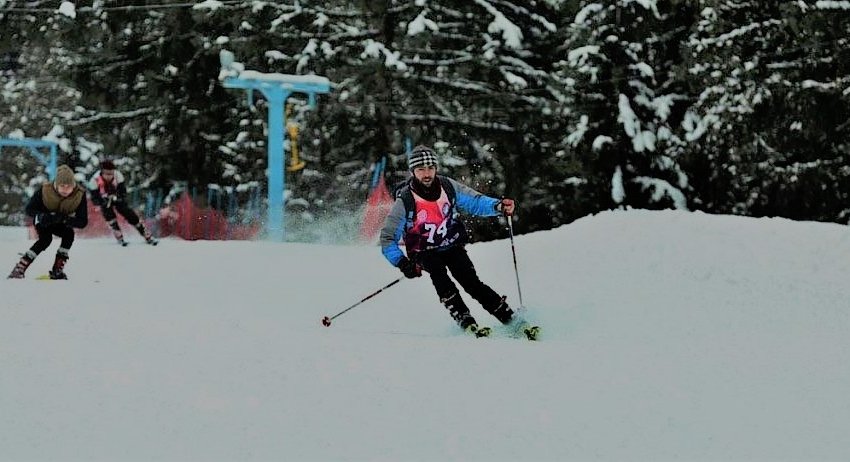 Arif from Punjab University in action during 5th All Pakistan HEC Intervarsity Men's Ski Championship held at Naltar. APP
---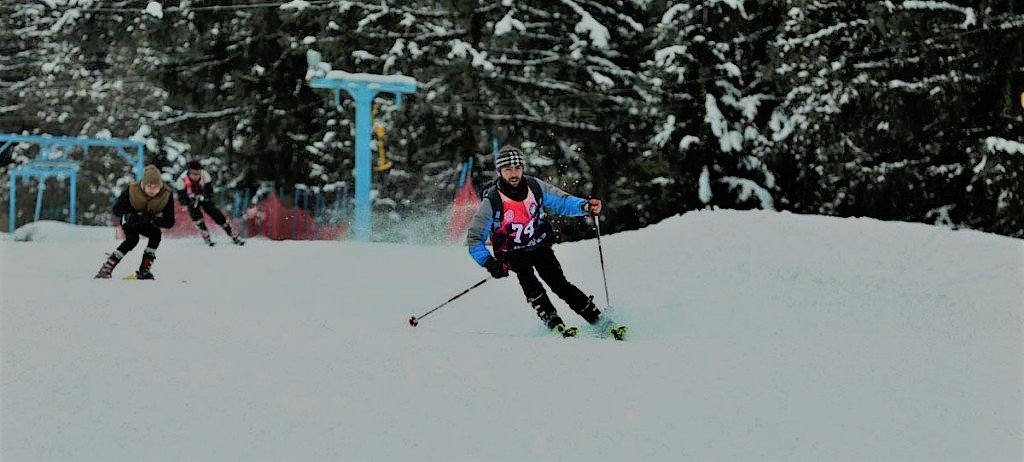 GILGIT: The University of Lahore won the All Pakistan Higher Education Commission (HEC) Inter-varsity Men's Ski Championship at Naltar Gilgit-Baltistan.
The fifth championship, organised for the first time at Pakistan Air Force's (PAF) Naltar Ski Resort, concluded on Friday. Earlier it had been taking place at PAF Base Kalabagh. As many as 24 students
from eight universities from all over the country competed in slalom and giant slalom categories, said a press release issued by the organisers.
A large number ofspectators and ski enthusiasts witnessed the competition, which continued for three days at the picturesque Naltar resort situated in the Karakoram ranges of Gilgit-Baltistan at an elevation of 2,950 metres (aaproximately 10,000 feet), 40 kilometers northwest of Gilgit, the capital city.
The University of Lahore bagged gold medal. Punjab University ended second to earn a silver medal, while the Karakoram International University (KIU) of Gilgit-Baltistan finished third in the competition.
Gilgit-Baltistan police chief Sanaullah Abbasi who was the chief guest at the prize distribution ceremony of the championship gave away prizes and medlas to the winners and participants.
Winter Sports Federation of Pakistan under the auspices of PAF is pursuing its goal of flourishing winter sports in the country. Encouraging the youth of Pakistan to participate in this healthy and exciting sport would help in searching new talent for the country and also promote tourism in the area.