ISLAMABAD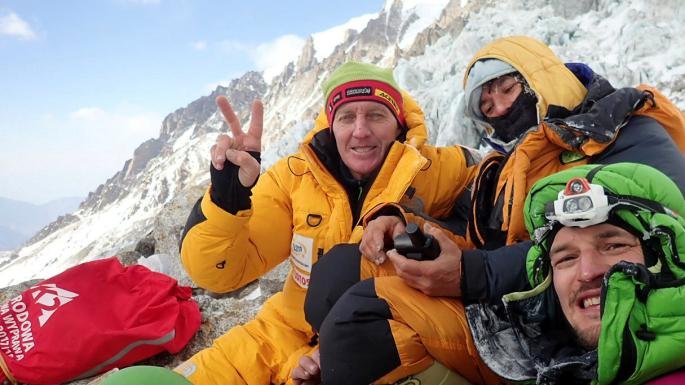 Russo-Polish climber Denis Urubko has called off his attempt to summit K2 alone during winter, a post on his former teammates' Facebook page said Monday after a weekend drama saw him begin what another climber had called a suicide mission.
Urubko, 44, was part of a team of Polish mountaineers attempting to be the first to scale the world's second highest peak in winter.
But he broke away from the group on Saturday after disagreements, sparking fears for his safety on one of the world's most dangerous climbs.
On Monday he ended his attempt, capping a dramatic three days on the mountain, a statement on the Polish expedition's Facebook page said.
"Denis Urubko, according to his convictions regarding the end of the winter season, decided to leave the Winter Expedition on K2," the statement said.
"The decision was accepted by the participants of the expedition, who did not see any further possibility of cooperation with Denis after his independent attempt to get (to) the top."
The rest of his former team are believed to still be preparing their own summit bid.
The Polish team arrived at the K2 base camp late last year, enduring sub-zero temperatures and gale-force winds.
But Urubko had become increasingly frustrated with their pace after a series of delays, including the daring night-time rescue of French mountaineer Elisabeth Revol on Nanga Parbat, in January. Urubko had volunteered to go to Nanga Parbat as part of that rescue team.
But K2 expert Rehmatullah Baig said the mission forced the Poles to readjust their initial plans and choose a new route, a move that Urubko was said to be unhappy with.
He left his team members behind on Saturday after arguing that waiting until March would make a summit more difficult.
"He has had a heated debate with the team leader and left for the summit without saying a word," a porter accompanying the group said on condition of anonymity.
The Polish team confirmed the incident, saying Urubko left Camp Two without a radio after refusing to speak to the expedition's leader.
Fellow mountaineers had expressed concern at any solo attempt while also acknowledging Urubko's extraordinary abilities.
"He is the most outstanding Himalayan climber of today. You can rank him among the top five active legends of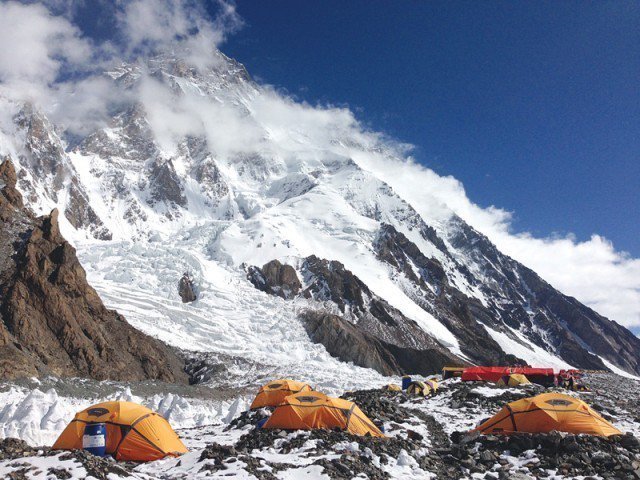 mountaineering," said Pakistan's most accomplished climber Nazir Sabir, who has summit both K2 and Everest.
Asghar Ali Porik, owner of Jasmine Tours, the company organising the summit, said he had not yet been informed about arranging Urubko's journey back.
But he hailed the climber's decision to call off his bid as "expected and honourable".
Earlier Monday an expedition spokesperson said that for the rest of the Polish team, some of whom are in base camp and some at Camp Two, "the expedition is going according to the plan".
Everest has been summit by thousands of climbers young and old but K2 is a much lonelier place. Around 300 have made it to the top since the first ascent 60 years ago. Many climbers have died on the descent.
Gilgit-Baltistan is home to some of the world's tallest mountains, including K2.
Nestled between the western end of the Himalayas, the Hindu Kush mountains and the Karakoram range, Gilgit-Baltistan has 18 of the world's 50 highest peaks.
Also read: Daring Nanga Parbat rescue spotlights Poland's 'ice warriors'
Karim Shah, an experienced mountaineer and friend of Urubko, described the attempt as "very risky".
"He is known as the 'Himalayan expert' among the mountaineering community… but his decision is not correct and does not suit someone of his stature," added Shah.
K2, the pinnacle of the Karakoram range, is the only peak above 8,000m never climbed in winter. It has a higher fatality-to-summit rate than Everest, and is known as the Savage Mountain due to its fiendish conditions.
It's steepness challenges even the world's most accomplished climbers. Avalanches are an ever-present risk, and in winter temperatures can fall to -50C, accompanied by winds of up to 200km/hr (124mph).
Also read: https://www.nytimes.com/2017/05/09/sports/polish-climbers-to-scale-deadly-k2-peak-in-winter.html
"For reasons of history and culture, Polish climbers are among the world's most audacious," wrote Michael Powell in New York Times last year.
The Poles mastered the dominant expedition style a half-century ago. It requires a willingness to subsume ego in the collective. If team numbers 10 climbers, six will take the role of worker bees, laying pitons and ropes and tents at camps higher on the mountain, he added.–Agencies