Bilawal Bhutto expresses frustration at FIA failure in submitting a report on PECA to parliament
Islamabad: The Senate Standing Committee on Human Rights Chairperson Bilawal Bhutto has expressed frustration at FIA for not submitting the report on the cyber bill, according to Digital Rights Monitor.
"FIA is bound to submit its report on Prevention of Electronic Crimes Act (PECA) laws after six months, however it has failed to submit even a single report in the parliament," the young outspoken politician noted.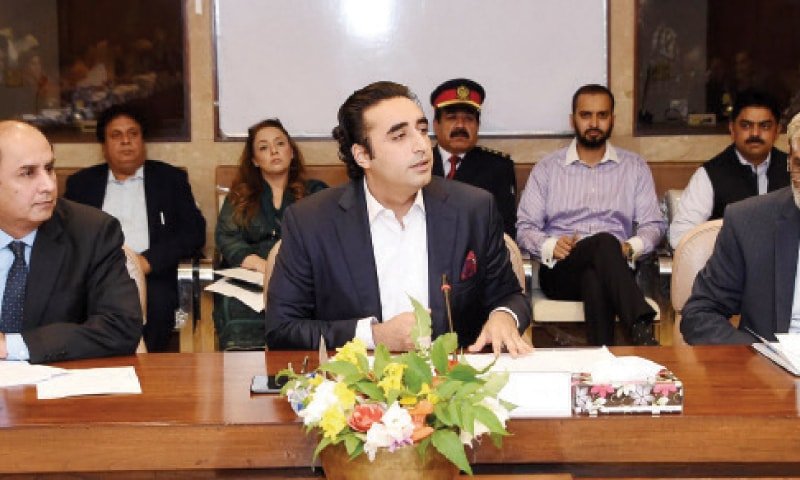 Mr Bilawal who was presiding over a meeting of the committee at the parliament house on Monday reprimanded FIA for being active only when it came to harassing politicians, journalists, and civil society activists and lamented the state of human rights in Pakistan.
He said PECA law was used to target former PPP Senator Faisal Raza Abidi. He recalled FIA issuing notices to journalists for putting slain Washington Post journalist Jamal Khashoggi's picture as social media display pictures as another example of FIA's harassment. This is causing embarrassment to Pakistan on the international front as well, added the opposition leader.
Our aim is to make PECA laws to protect human rights rather than infringing upon their rights, he emphasised.
The Senate panel meeting was attended by National Assembly member Mehreen-Razzaq Bhutto, Shazia Marri, Saifur Rehman, Kishwar Zehra, Shaista Pervez, Zaib Jafferi, Abdur Rehman Kanju, Rukhsana Naveed, Zille Huma, Fouzia Behram, Tashfeen Safdar, Shunila Ruth, Agha Hassan Baloch, and others.
The members grilled the FIA officials and said the agency created terror among the citizens while issuing notices on complaints without any proof.
The chairman said the government organisation took notice of statements of politicians and journalists under cybercrime which was a violation of human rights.
FIA acting director-general Mujeebur Rehman briefed the committee on the prosecution of journalist Shahzaib Jillani and said after the investigation most of the charges were dropped and the challan was forwarded to the court which also quashed the remaining charge.
In reply to a query, the official said there were more than 45,000 cybercrime cases pending with the agency.
"If the government enhances the cybercrime wing's capacity it will clear all the cases as soon as possible," he said.
The committee recommended that the abuse of sections 20 and 37 of the PECA 2016 shall be prevented.
It also recommended that the agency shall submit a half-yearly report to both houses of parliament.
The committee decided to take up media censorship, especially after the PTI came to power and the safety of journalists at its next meeting.
Speaking to media after the committee meeting, Mr Bilawal expressed concern at mass scale layoffs and victimisation of anti-government journalists. "Freedom of speech is every person's right," he said, adding that anchors and reporters critical of government's policies are being fired. Retrenchment in media is being done to stifle free speech, he lamented.