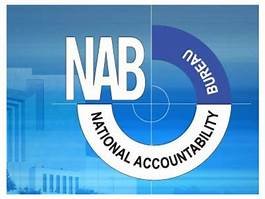 Anwar Hussain was facing a corruption reference in an accountability court 
Herald Correspondent
GILGIT: Officials of the anti-graft watchdog have arrested a court absconder in Gilgit-Baltistan on charges of corruption.
According to a press statement issued by the National Accountability Bureau (NAB), its officials have arrested Anwar Hussain from Nilt, Nagar.
He was presented before a judge of the accountability court in Gilgit and sought his remand for further interrogation to extract information about his accomplices and role of officials involved in the illegal act. The court remanded the accused to NAB authorities for further investigation.
The accused had been absconding court proceedings and was declared proclaimed offender by an accountability court.
According to NAB statement, the accused in connivance with National Bank of Pakistan (NBP) officials managed to clear his consignment from Custom authorities without paying duties and taxes and caused Rs217.99 million loss to the national exchequer.
The Bureau's sub-office in Gilgit had filed a reference against Anwar in 2016.