For Youtube: https://youtu.be/JfnihLrZ_2M
Harris Khalique's new English poetry collection documents people's suffering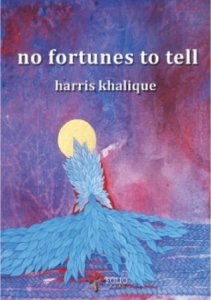 Noted poet Harris Khalique's new collection of poetry in English hits the stands. The book "No Fortunes to Tell" documents personal experiences and human sufferings — from Waziristan to Balochistan to Aleppo and Yemen and evolution of his craft in English.
"It is the culmination of a decade of observations on society, politics and culture," he said in conversation with llona Yusuf, a prominent poet in her own right, during the launch of the book last week in Islamabad.
For Harris, poetry has been his prime concern. It was a family tradition to read and recite poetry, a tradition handed down to him by his illustrious parents, both accomplished in the arts themselves.
His father (late) Khalique Ibrahim Khalique was a eminent writer, poet, documentary maker and an active member of progressive politics and literature. In his magnum opus book "Manzilein Gard ke Manind", he recorded his observations and remembrances of his early life.
Also read: https://www.dawn.com/news/1069455
Harris's mother Hamra Khaliq is an established author, teacher, translator and poet.
Also read: https://www.facebook.com/1947PartitionArchive/posts/hamra-khalique-author-teacher-and-poet-says-even-though-i-was-very-young-when-i-/1260276490662725/
Harris's English poetry is influenced by Polish, Spanish, Latin American, African, Arab and Persian poets, "It may be a commonality in themes that influenced his liking of these countries poetry," Ilona puts it but the poet responds that themes and contexts play a part but it is the appreciation of verse and the sensibility of verse he has developed through his study of Urdu poetry that has influenced his lyrical prowess in English.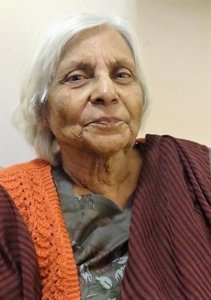 Many of Harris's poems are like stories as Ilona puts it. She put a question to the poet about the source of his inspiration. Real political events and the suffering that humanity endures across the world influences my poetry, he says. He goes on to say that his poetry is an attempt to show the world that there is an artistic response to these events and a human understanding of politics and power and oppression.
"Poetry is now self-published more, as the medium of communications has changed," says Harris, who recently took the charge of secretary-general of the Human Rights Commission of Pakistan-HRCP after the retirement of noted journalist and intellectual I.A. Rehman.
About the impact of English poetry on politics, Harris says he is not striving to make any particular impact rather he is recoding his observations of life and society and since he writes in both Urdu and English he did not suffer from the embarrassment of not being adept in his mother tongue.
His poetry is not politely motivated rather has political content. His motivations are purely aesthetic and the collection covers a range of topics including love. But certainly, he admits that this collection is dominated by what he describes as war poems and resistance poetry.
About the choice of language to write in, he says it is simply a habit of expressing himself in both English and Urdu. "Owing to our multilingual heritage we manage to think bilingually and create different worlds and even exist in them in our imagination."
Harris's poetry is powerful. He employs pathos and vivid imagery beautifully to examine Pakistan's most pressing political and social issues from a wholly unique perspective," comments Publisher and CEO of Folio Books Bilal Zahoor.
Regretfully people simply are not in the habit of reading. Bookstores earn money through imported titles. Locally published books don't fetch revenue. Therefore, the margins in the publishing business are low and it is a difficult business venture to sustain says Zahoor.
Also read: https://www.dawn.com/news/1479904
For Harris, "everything is a torment, from misogyny, to racism to bigotry. This is not easy to live in such a society and time when every kind of extremism is happening."
"Harris is the poet of new generation, whose poetry has forged in the sweat and struggle of marginalized," comments Dr Arif Azad. His images are beautiful based of politics, culture and empathy for the down trodden.
Harris' poetry is "a marsiya [elegy] for our broken world", as author Basharat Peer puts it. His poems grapple with the great tragedies and moral questions of our time. He reveals Aleppo, Yemen and Waziristan as no reporter can, as only a poet can, comments the author of Curfewed Night.
"Harris explores with self-contained mastery the contrasts between official and untold story, the almost magical crudity of poetical observation aspires here to heal the wellspring of common stories where customary meaning loses its grip and absurdity finally makes sense", comments Omar Perez, a poet, essayist, editor and son of the legendary revolutionary Ernesto Che Guevara.
"In his collection of poetry, the poet records his experience of the world with brutal candour. His poems speak with chill detachment of war and its horror, destitution and disease and the dehumanization of the poor. Beneath the matter of fact tone, spare language and austerity of the writing, there is pain for human lot. The poetry moves, even as it terrifies and shocks It shuns lyricism because the truth is too bitter to bear prettification or musical colour," comments Adrian A. Husain, poet, author of Desert Album and 'Italian Window' Renaissance scholar, known for his book 'Politics and Genre in Hamlet.
Also see: https://youtu.be/JfnihLrZ_2M
The author's first poetry collection "Aaj Jab Hui Baarish", was published by Irtiqa Publications in 1991, followed by his first English poetry collection "If Wishes Were Horse" (1996), "Saray Kaam, Zaroori Thay" (1997),  "Divan" (1998), "Purani Nmaish" (2001) 'Ishq Ki Taqveem" (2006, 2012), "Between You and Your love" (2006, 2012). His non-fiction books are: Crimson Papers: Reflections on Struggle, Suffering, and Creativity in Pakistan (OUP, 2017, 2018), "Unfinished Histories" (Co-authored, 2001).
Major anthologies where Harris's work appeared are: "Windows on the World– 50 writers, 50 views (Penguin US, 2014), "Look at The City From Here" (OUP, 2013), "Pakistani Urdu Verse" (OUP, 2010), "Language for a New Century" (2008), "The Poetry of Men's Lives" (The University of Georgia Press, 2004) and Dragonfly in The Sun" –50 years of Pakistani writings in English" (OUP, 1997).