A toddler gets interactive with Eliasson's Ice Watch installation
Runyu Liang
Icelandic-Danish artist Olafur Eliasson placed twenty-four blocks of glacier ice outside of the Tate Modern in London. He placed another six blocks outside the European headquarters of Bloomberg, also in London.
The installations, unveiled in December, are part of a series called Ice Watch, which Eliasson began in Copenhagen in 2014 at the release of IPCC's fifth comprehensive report on the state of the world's climate. He's since continued his ice exhibitions outside of the Paris climate talks in 2015 and the most recent negotiations in Katowice, Poland.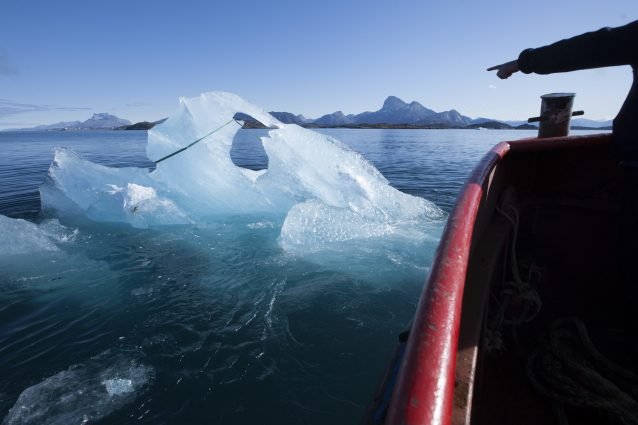 Eliasson says the goal of the installations is to create a public dialogue about climate change.
Read more about the art and climate change on GlacierHub: