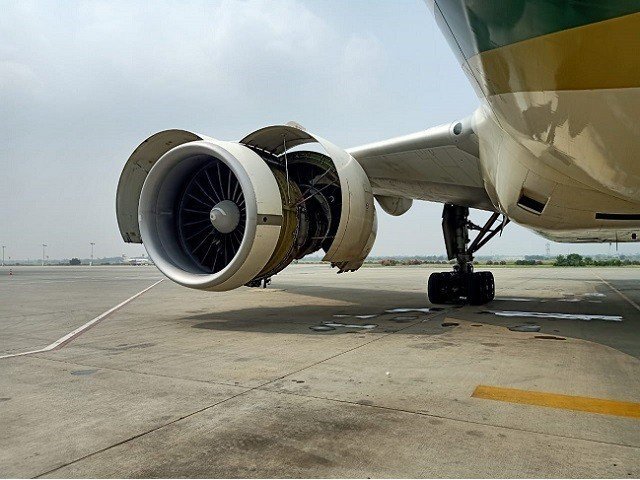 A Jeddah-bound plane made an emergency landing at Lahore airport minutes after take-off on Sunday morning, according to media reports.
The flight was aborted after a fire in the Boeing 777's main engine caused apparently by short-circuited wire.
However, Pakistan International Airlines (PIA) spokesperson Mashood Tajwar said the flight was delayed due to a "technical fault" in the plane.
The spokesperson denied media reports that the plane had caught fire and said that there was a malfunction in the fire warning system, that's why the plane made an emergency landing soon after a technical fault was detected.
About 200 passengers were onboard PK-759 when it took off at 9.30am. The passengers remained unhurt and were brought to the airport lounge, he said.
The passengers departed for Jeddah on an alternative flight at around 12:30pm, he added.
The incident comes less than two months after a PIA flight survived a scare at the Gilgit airport. The PIA plane with 48 passengers and five crew members on board skidded off the runway while landing at Gilgit airport on July 20 and came to a halt in a grassy area.
A team of experts of the Aerei da Trasporto Regionale (ATR), the Franco-Italian aircraft manufacturer, had arrived in Pakistan in the first week of August to examine the damaged ATR aircraft.
All passengers and crew members remained safe in the accident, but the pilot and a co-pilot were grounded.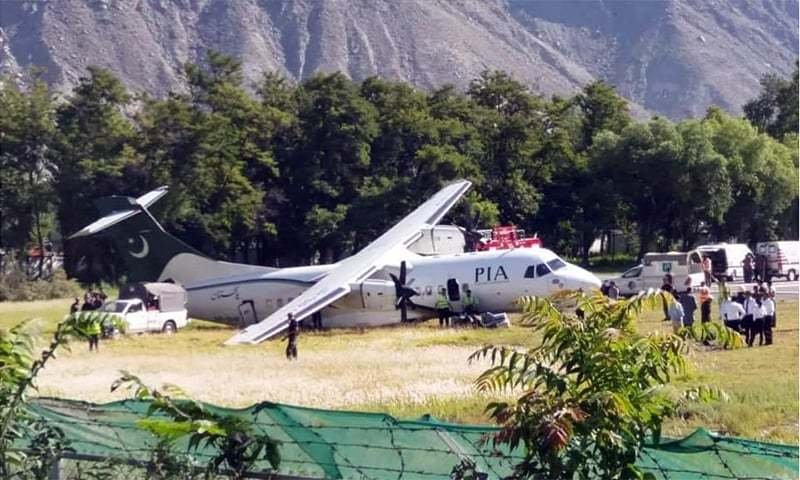 Another ATR aircraft had been damaged beyond repair at Karachi airport.
An aviation expert said that the ATR aircraft damaged in Gilgit last month was beyond repair because its right side had been badly damaged.
The PIA had a fleet of 12 ATR planes, but now only six of them were operational.
An ATR plane's flight (PK-661) crashed near Havelian on Dec 7, 2016, killing all 47 people on board.
A six-member investigation team comprising three Canadian and three French experts visited the crash site in Havelian to examine the wreckage of the plane.